Mass. High Court Rules For Tesla Over Auto Dealers
02:17
Play
This article is more than 6 years old.
The state's highest court on Monday upheld the right of Tesla Motors to sell directly to Massachusetts consumers, rather than through a dealership network.
Dealers including Herb Connolly Chevrolet sued to stop Tesla from selling its high-end electric cars from its store in the Natick Mall, saying Tesla was essentially operating its own dealership. The Massachusetts State Automobile Dealers Association argued that a 2002 change in state law barred manufacturers from owning dealerships.
But the Supreme Judicial Court disagreed, ruling that the 2002 amendment "was intended and understood only to prohibit manufacturer-owned dealerships when, unlike Tesla, the manufacturer already had an affiliated dealer or dealers in Massachusetts."
The SJC ruling upheld a lower court ruling that dealers had no standing to challenge Tesla.
Tesla Motors said it's gratified by the ruling. "The mission of this company from the very beginning has been to evangelize for electric vehicles," said the company's deputy general counsel Todd Maron. "Massachusetts is a key market for that; it's very progressive. So we are looking forward to getting on with business now that the legal situation has been clarified."
Robert O'Koniewski, executive vice president of the state auto dealers association, accuses Tesla of monopolizing sales, and said his organization is disappointed with the ruling.
"We as an association are going to have to look at what the decision says and try to assess whether we need to go back to the Legislature and ask them to fix that," O'Koniewski said.
Wilmington auto dealer Scott Dube told WBUR last year that he feared allowing direct-to-consumer sales could disrupt the entire franchise system of dealership networks.
Tesla, a Silicon Valley carmaker, has just two models that cost several times the average price of a car.
Earlier Coverage:
This article was originally published on September 15, 2014.
This segment aired on September 16, 2014.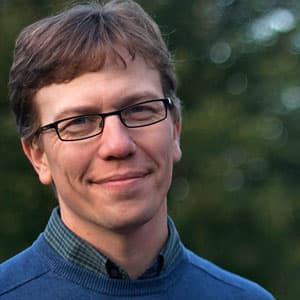 Curt Nickisch Business & Technology Reporter
Curt Nickisch was formerly WBUR's business and technology reporter.