Where 700 Horses At Suffolk Downs Will Go After The Races Shut Down
Resume
There are 700 horses in the stables at Suffolk Downs in Revere.
In fewer than two weeks, the sounds of their thundering hooves will no longer be heard at the 80-year-old racetrack situated in East Boston.
What happens after that?
"Most of them will go somewhere else to race," said Osvaldo Rivera, a horse trainer who has been working at Suffolk Downs for 30 years. "The ones who can't compete will be given away as riding horses or ponies or whatever."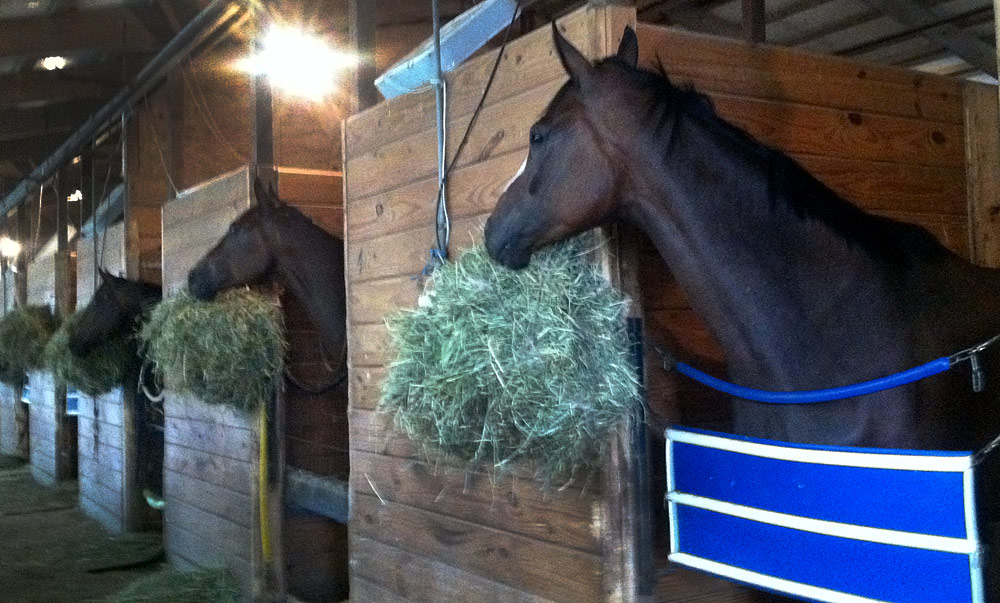 Rivera said that the horses will likely all go to adoption.
"They can't go to slaughter. We can't do that anymore," he said.
Suffolk Downs investors have been hemorrhaging money in hopes that a casino licence would turn things around, but that license went to Everett instead.
Chip Tuttle, the chief operating officer of Suffolk Downs, said the track has been losing money since 2006 to the tune of over $50 million.
Tuttle said that with the financial losses, it's impossible to continue running the facility. He said the racing track will need to be shuttered by the end of the year.
The track's closure would put about 1,100 track employees out of work. Those workers, plus blacksmiths and others in allied fields, could mean upwards of 2,000 jobs impacted, according to track officials.
Tammi Piermarini is one of those people. Over 30 years ago, she started her racing career at Suffolk Downs. She is now the third leading female jockey in the history of horse racing.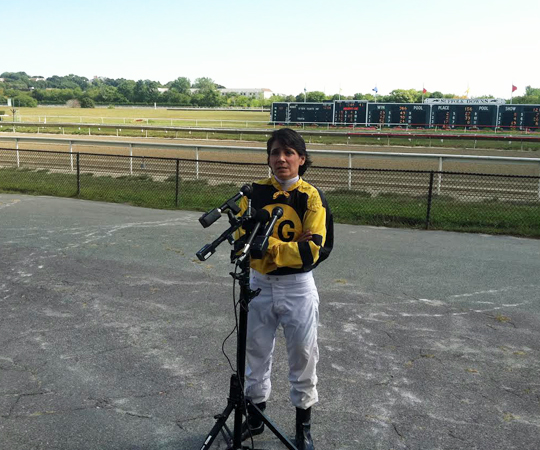 "I was 18 when I began racing, and I remember coming in my first day riding," she recalled. "You see where we stand today? You couldn't move, there were so many people. The crowds. It was almost like being at the Kentucky Derby. That's how many people."
Piermarini had hoped for a return to those golden days of horse racing, but said her hopes were dashed with this week's casino decision.
"The loss of the casino is the final straw. That would have helped us out immensely. It would have brought more trainers in. It would have brought more riders in. And it would have brought a different crowd in," she said. "It definitely would have revitalized the industry and would have saved a lot of people that had farms."
George Brown has a farm in Rehoboth. He says closing Suffolk Downs means the end of a family legacy.
"My farm has been in my family since 1850. I have the original deed. My great-great-grandfather bought the farm for $575. As far as my farm is concerned: with horses, it's done," Brown said.
The final Suffolk Downs horse race is scheduled for Sept. 29. The track will close for good in December.
Correction: An earlier version of this story's headline contained a typo. We regret the error.
Related Coverage:
This segment aired on September 18, 2014.