After Casino Decision, A Somber Day Of Racing At Suffolk Downs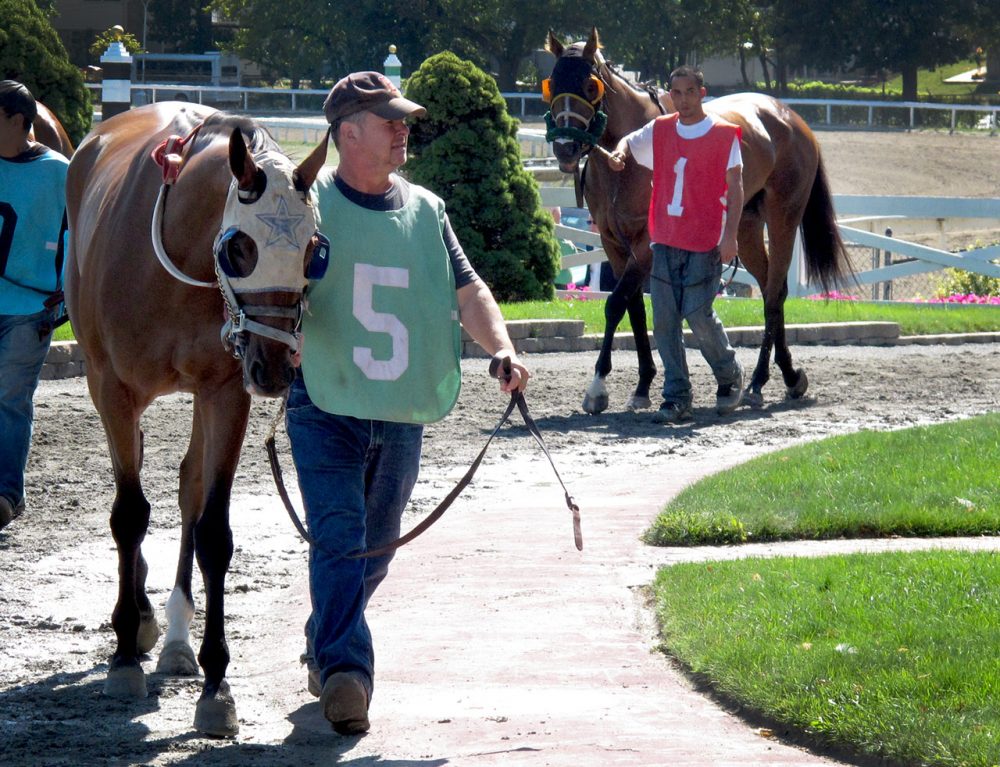 This article is more than 6 years old.
The sun gleamed over Suffolk Downs racetrack on a beautiful Wednesday afternoon, but the mood along the grounds was anything but sunny. Sadness. Shock. Disappointment. These were the emotions felt by many among the small crowd of racetrack-goers and workers reeling from the Massachusetts Gaming Commission's decision to move forward with a casino proposal in Everett, instead of a Suffolk Downs plan.
"It's a sad day for New England," said Tim Taylor, a Rhode Island native and former horse groomer. "This place has been struggling for a long time in the hopes that this would happen for them, this casino thing, and it didn't happen. It's a piece of history gone."
Wynn Resorts won the Greater Boston casino license over Mohegan Sun, which planned to build on track property in Revere — a plan that backers said would have given Suffolk Downs, and the surrounding areas, a much-needed economic boost.
Following Tuesday's gaming commission decision, Suffolk Downs COO Chip Tuttle released a statement saying the racetrack would have to "wind down racing operations" as a result. The last race will take place on Sept. 29 and the track will completely close in December.
"For years this place has been here and it's still a beautiful place," Taylor said. "If they could figure a way to attract people back here... but apparently it's not going to happen."
In a statement Thursday, the gaming commission said it is "saddened by the impact discontinuance of live thoroughbred racing at Suffolk Downs will have" on those involved with the sport. It added that it's "committed to an ... exploration of every available option that may preserve the long tradition of thoroughbred racing in the Commonwealth."
Suffolk Downs is the last thoroughbred racetrack in Massachusetts. In its 79-year-history, the track has hosted many superstars, including the legendary racehorse Seabiscuit. The track also once hosted The Beatles, who held a packed concert there in 1966.
In its early days, Suffolk Downs attracted large crowds in the thousands, but it's been a long time since those days. The racing operation has not been profitable since 2006 and has lost more than $50 million since then, according to Tuttle.
Some critics of the Revere casino proposal have called thoroughbred racing a dying industry and said the racetrack property would be better suited for other development.
Entering the racetrack on the first day of horse racing after the casino decision, the area was largely empty from the parking lot through the turnstiles heading toward the track. In the stands, a small crowd of loyal fans and people in the horse racing industry intently watched as horses charged down the backstretch. For many people in the stands, horse racing has been in the family for generations, and they have been coming to Suffolk Downs for years.
"I just can't see it coming to an end, it's just so unfair," said Diana Pimental, a jockey agent from Attleboro who has been coming to Suffolk Downs for about 20 years. "We've fought to get a casino here for many years."
The 56-year-old, who spent part of her afternoon at the track hot on the trail of her energetic 2-year-old nephew, got teary-eyed when discussing the end of horse racing in New England.
"I really don't know what these people can do," Pimental said. "I don't know how these farmers are going to be able to hold onto their farms. It's just a disaster."
The loss of jobs for farmers, racetrack workers and others involved in the horse racing locally was heavy on the minds of folks at the track. About 1,100 jobs are at risk, according to Tuttle.
The Wynn casino will create an estimated 3,287 full-time jobs, and Wynn has promised the gaming commission it'll "offer a hiring preference to qualified Suffolk Downs employees" in the event the track closes. Wynn officials project the casino will open in late 2017.
For several people at the track, horse racing is their livelihood and they say the closing of Suffolk Downs means they will have to leave Massachusetts.
"My thing is horse racing," Jorge Vargas Sr. said. "My son's a rider, I'm his agent, I got another son that's a horse owner; this is it. If Suffolk is going to be over with, what do I need around here?"
Vargas is originally from Puerto Rico and has lived in Revere since 1978. He started as a jockey in 1979 and rode horses for 36 years. He has spent the last two years working as an agent for his son, who was racing Wednesday. Vargas called himself "lucky" because he recently sold his home on Revere Beach and can focus on looking for somewhere else to live.
"This is where I began and this is where it ended," Vargas said. "It's a sad story. I'm sure not the only one."
Others say leaving is not an option, and they say the planned end of Suffolk Downs means an end to that part of their lives.
"I won't probably continue after the track closes," said horse owner and trainer Kevin McCarthy, 51, of Pembroke. "I'll sell my horses and get out of the business. I'm sad about it, but there's nothing I can do about it."
There are 700 horses at Suffolk Downs that will have to find a new home.
McCarthy, who was at the track with his two sons Mike, 18, and Jim, 20, said horses were always a "hobby and passion" of his, which he does in addition to his full-time work as a loan officer.
"I feel bad for him," said Mike McCarthy, who works in the stables with his dad. "He's says other than us, it's his favorite thing in the world. It's not even about the racing or the money for him. He loves the animals more than the sport."
Kevin McCarthy has been coming to Suffolk Downs since the '70s, but said he won't leave the state since his whole family is here. He said he would likely continue to go to the Saratoga racetrack in New York, once a year for horse racing.
"I'm still a fan of the sport, but I probably just won't be involved in it every day," McCarthy said. "When I retire from my other job maybe I'll get back into it."
Like McCarthy, 20-year-old horse groomer Lailoni Hess is looking elsewhere for her future in horse racing.
"[Suffolk Downs] is where I usually come in the summer," Hess said. "I love it. This is my second home."
Hess, who is from Tampa, spends about five months out of the year living in Revere for the summer horse racing season. She has been coming to Suffolk Downs for about three years. Like several others disappointed by the closing of track, Hess also expressed the need to accept the decision and move on.
"We just have to find another job," Hess said. "What else can we do? We have no choice, we have to move forward."
She said she plans to go back to Tampa. Maryland, New York and Pennsylvania were among the states mentioned by other folks as options for them to participate in horse racing.
Longtime horse owner Rich Polizzi, 56, of Stoneham, seemed to have taken the casino decision a little better than others at the track. He said he wasn't bitter towards the gaming commission.
"I think [Wynn] won fair and square," said Polizzi, who's been coming to Suffolk Downs since he was 12. "It just didn't go our way. [Mohegan Sun] put in a good effort, but I think losing the East Boston vote really hurt, because it minimized what they could do with this venue. They had to scale down a little bit. I think if they had the ability to do it on the full racetrack between the two towns, Revere and East Boston, it might have been a different story."
Since the racetrack site crosses both areas, East Boston and Revere got a chance to weigh in on the proposed casino. In November, voters in East Boston rejected the Suffolk Downs Casino proposal, removing the East Boston site as an option for gaming.
"There's other racetracks I can send my horses to," said Polizzi, who is licensed in other states. "It's not my main form of living, thank God. I'm going to survive, but a lot of people aren't and I feel bad for them."
Polizzi said he hoped that if people remained optimistic, then "maybe something good can happen after this."
There were a few other sparks of optimism among the folks attending the races — that maybe somehow the racetrack and the people that depend on it could be given another shot.
"Everybody is just thinking, 'Is there a savior here that can save us?' Pimental said. "You know, we can pray for that."
Correction: An earlier version of this post misstated the horse racing track Kevin McCarthy says he'd likely visit. It is Saratoga, in New York. We regret the error.
This article was originally published on September 18, 2014.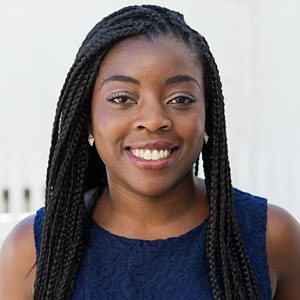 Zeninjor Enwemeka Reporter
Zeninjor Enwemeka is a reporter who covers business, tech and culture as part of WBUR's Bostonomix team, which focuses on the innovation economy.