Festival Celebrates Tennessee Williams' Provincetown Link
Resume
Fans of Tennessee Williams are gathering in Provincetown for a four-day festival celebrating the great American playwright's life and legacy. The author of such classics as "A Street Car Named Desire," "The Glass Menagerie" and "Cat On A Hot Tin Roof" worked on some of his best known plays in the Cape Cod tourist town.
But festival director Jef Hall-Flavin admits even he was surprised to learn about the playwright's connection to the place.
"Most people don't know that he was here in the '40s," Hall-Flavin said. "He chummed around with musicians and dancers and artists right here in the same streets and buildings that we do."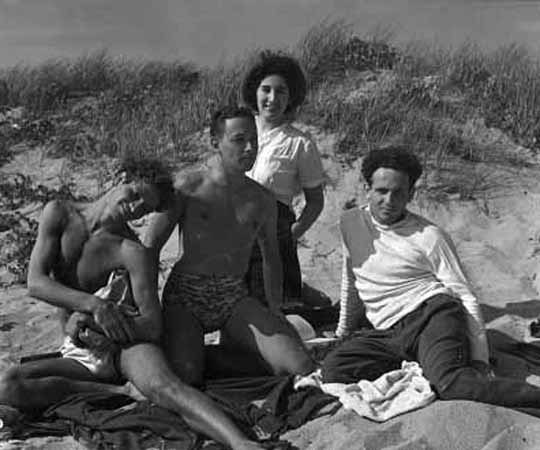 But Williams struggled during those early years here. This was a few years before "Glass Menagerie" made him a Broadway star. The young, gay playwright fell in love for the first time there — at age 29 — and experienced the pain of heartbreak. He also fell for Provincetown's sun, surf and creative energy. This festival celebrates that connection, Hall-Flavin says, while putting Williams' Provincetown period in context.
Seven Provincetown buildings, including the historic Town Hall, are being used as venues for eight productions. The second floor Town Hall auditorium becomes a dilapidated New Orleans boarding house where Williams once lived for the autobiographical play, "Vieux Carre." Williams is usually associated with the South or the Midwest, not Cape Cod. Hall-Flavin says using unconventional venues like the Town Hall, or an intimate private home, fits with the fest's mission to bring the playwright's words to life.
"Part of it is thrift, because sometimes it's easier to do a play in a house than to actually build a kitchen," Hall-Flavin said. "And part of it is the creativity of our curator, David Kaplan, who sees Tennessee Williams not as a playwright under glass as a historical figure. We see him as a living, breathing playwright."
Kaplan is directing a play written by Williams' friend Jane Bowles called "In the Summer House." The venue is novel: an expansive waterfront deck on the backside of the Boat Slip Resort. The action takes place in the pool, in the adjacent restaurant, and all over the windy deck.
"We have scenes that take place out in the water, where those buoys are, with people swimming to that," Kaplan said during rehearsal. "I'm mixed about my own policies so I like to know how other people's are getting along. Well, I'm for freedom and a full, exciting life."
Kaplan founded the festival in 2006 after writing "Tennessee Williams in Provincetown," the first detailed account to focus on the playwright's summers in P-town. Kaplan says Williams' connection to the town was overshadowed by the area's other famous playwright.
"The town was Eugene O'Neill-obsessed, and I had been doing research in Texas, where the Williams manuscripts are, and when I came here to go to the specific sites, I understood that his living here had been a formative period in his life, and in his artistic imagination, and that I began to realize this was a different experience in life than he had had living in New Orleans, living in the Delta, living in St. Louis," he said.
And Kaplan wanted to share that realization with other Williams fans from all over the world.
Playwright Charlene Donaghy, the festival's producing director, is one of them.
"There are places like Provincetown and New Orleans, which is my second home, where you feel that ghost of him and especially if you're a creative person and a writer," Donaghy said. "It feeds your soul to be here as a creative person, and I'm certain that Tennessee felt that as well."
Some 1,500 patrons are expected this weekend, and there are 5,000 tickets. Other venues include a school auditorium and a private 1920 home overlooking the bay.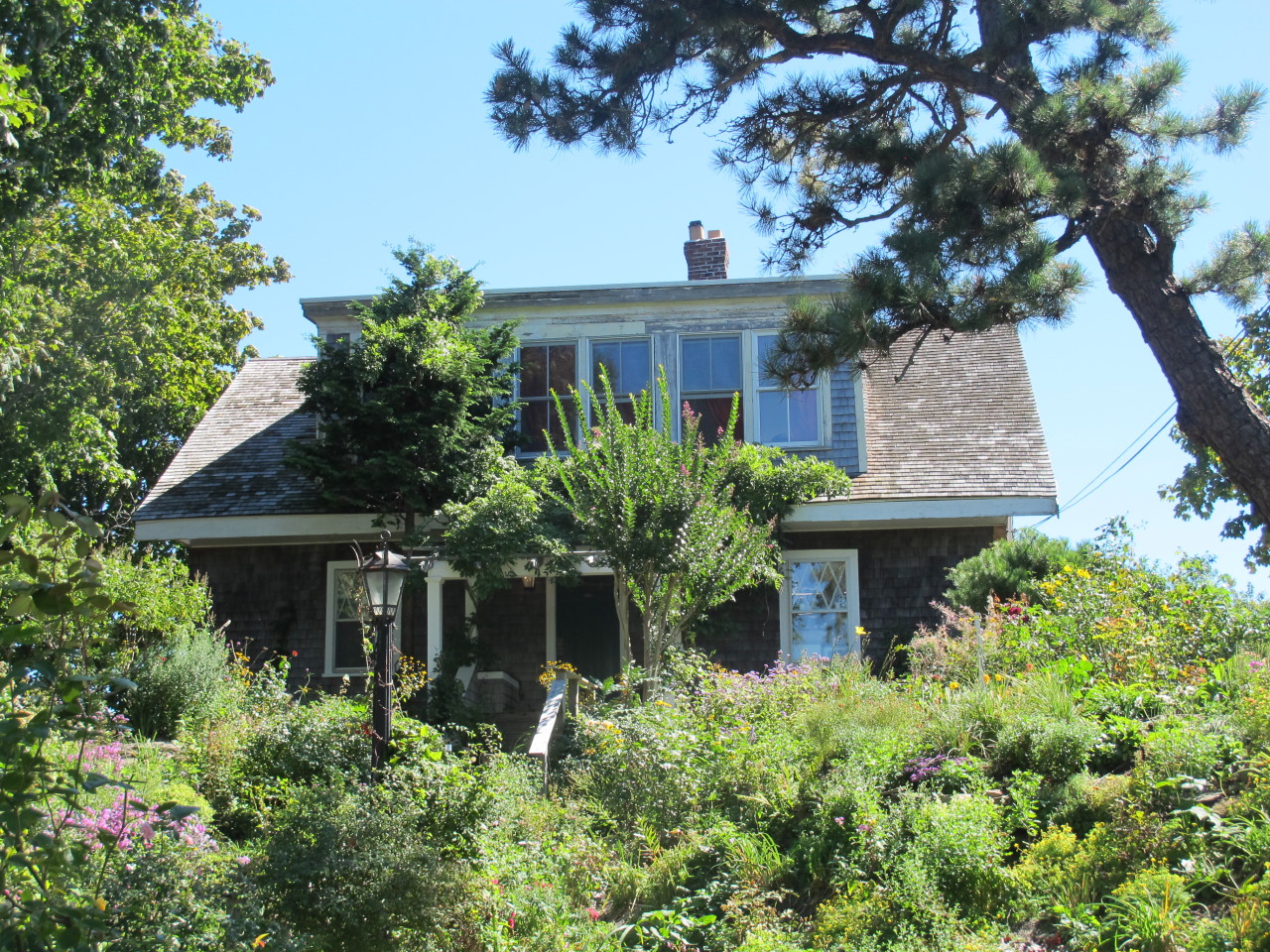 The audience will sit in a light-drenched, second-floor living room with a stunning view of the water. They'll feel the sea breeze, hear the birds outside the windows, and smell the fried chicken the actors cook up in the kitchen.
Producing artistic director Peter Christian Hansen brought his Gremlin Theatre company here, and he hopes Tennessee Williams would approve.
"I think he'd like it, I think he's think it was pretty great," Hansen said. "To be here where so many important things in his life took place, I think enriches everything that we get a chance to do."
And this Tennessee Williams fan also thinks the Provincetown festival will open people's eyes to the fact that the Southern master playwright with Midwestern roots had a little Northeast in him as well.