No Mandatory Ebola Quarantine In Mass.
This article is more than 7 years old.
Massachusetts has no plans to follow New York and New Jersey in requiring a three-week quarantine for health care workers and others who have had contact with Ebola-stricken patients.
"It's probably a step further than we need here in the Commonwealth," Gov. Deval Patrick said in comments provided by his press office, "but we're prepared. It's certainly a step further than what the CDC has recommended."
Patrick said his counterparts, Andrew Cuomo in New York and Chris Christie in New Jersey, may have more reason to be concerned about Ebola.
"I understand why they are going to the extent they are going to, because two of the five receiving airports are in New York and New Jersey," Patrick said.
Illinois Gov. Pat Quinn joined Cuomo and Christie Friday in imposing a quarantine on travelers who could be infected with Ebola.
A nurse placed under quarantine in New Jersey Friday described a chaotic scene at Newark Airport.
In Massachusetts, Patrick and Boston Mayor Marty Walsh have focused on calming public fear about Ebola.
"I understand that folks are anxious," Patrick said again on Saturday. "We have worked very hard to make sure that our medical professionals have all of the guidance that we have, and that training is happening where and as it should, that public safety officials are fully briefed and prepared. From all accounts from the professionals, the risk is very, very low in Massachusetts."
That assessment is based on the expectation that there is not much travel between Boston and West Africa right now, that Ebola does not easily spread, and that hospitals are prepared to handle any cases that may arise.
"It is obviously dangerous," Patrick said, but "you have to be directly exposed to the bodily fluids of someone who is showing symptoms of Ebola, not someone who has been near somebody with Ebola. If people are showing any of those symptoms — nausea, high fever — they should get themselves to an emergency room quickly, and there are protocols for testing."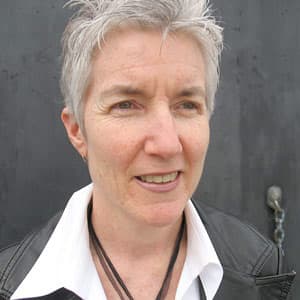 Martha Bebinger Reporter
Martha Bebinger covers health care and other general assignments for WBUR.