Keating Wins 3rd Term In 9th Congressional District
This article is more than 5 years old.
Incumbent Democratic Congressman William Keating (D-Bourne) cruised to an easy victory Tuesday over Republican John Chapman in the 9th Congressional District.
Unofficial results show Keating beating the Chatham attorney 55 percent to 45 percent.
Keating thanked his supporters who turned out for his victory party.
"We were up against the perfect storm this time," Keating said, making a maritime reference that was apropos for his seaside district. "You read a lot in the newspapers, you heard a lot of polls, but indeed this was the perfect storm because the headwinds from Washington were very strong, from Capitol Hill, they were strong from Beacon Hill, and the gusts were coming from areas where we're not as strong."
Afterward, Keating credited tenacious campaign volunteers for turning out the vote for him.
"We had to dig in, and ask everyone to work hard," Keating said. "I believe if you look at the outside interests, I was outspent in this race. But what won this race was the canvassing, the calling, the volunteers."
Keating has held the seat since winning a very tight race in 2010 against Republican Jeff Perry. Chapman tried to portray Keating as "invisible and ineffective."
The 9th district covers Cape Cod and the Islands, the South Shore and the South Coast including New Bedford and half of Fall River.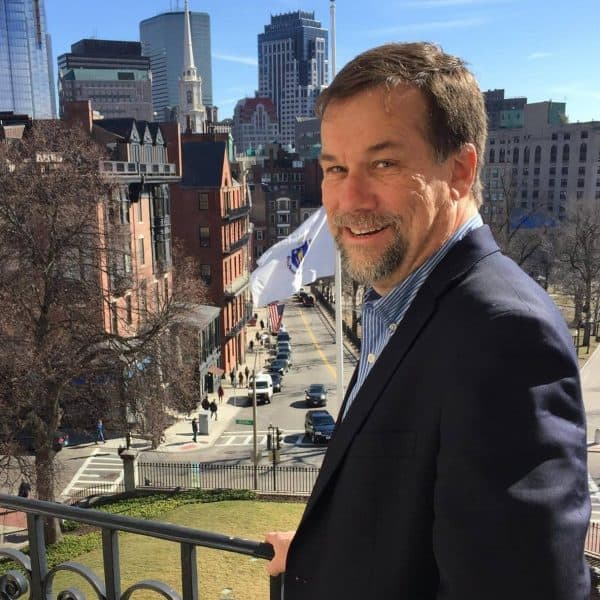 Steve Brown Senior Reporter/Anchor
Steve Brown is a veteran broadcast journalist who serves as WBUR's senior State House reporter.