Officials Expect More Will Hit The Road This Thanksgiving
This article is more than 8 years old.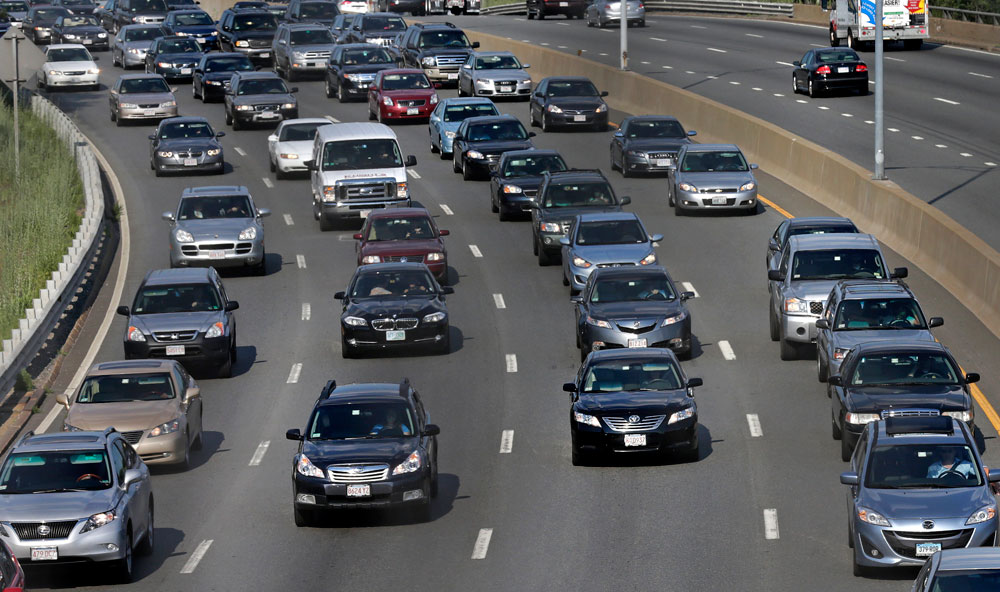 Transportation officials are warning holiday travelers to expect an increase in traffic this Thanksgiving, as lower gas prices — below $3 a gallon here for the first time since 2010 — will likely draw more people to venture by car to their Turkey Day destinations.
More than a million Massachusetts residents are expected to hit the road for the holiday, the highest number since 2005, according to Mary Maguire, of AAA Southern New England.
Nationally, AAA expects 46.3 million Americans will travel at least 50 miles for Thanksgiving — almost 90 percent of them by car. Last year, 44.4 million traveled that distance, AAA said.
Officials are also anticipating an uptick in air travel. Boston's Logan International Airport is expected to see a 1 percent increase in passengers this year, as compared to those who traveled at this time last year, Massport CEO Tom Glynn said Thursday.
Nationally, "air travel for Thanksgiving is expected to be at the highest level since 2007," according to AAA.
Amtrak is also adding 39 Acela trains in preparation for Thanksgiving, and police officers with dogs will be at stations and on trains over the holiday, Amtrak Deputy General Manager Fred Fournier said Thursday.