Forecast: Snow Expected Wednesday
This article is more than 6 years old.
It's a very warm morning for November across the area with temperatures in the 40s to around 50. An area of rain will affect the morning commute. The rain could be heavy at times with a few downpours, and, while not likely, a rumble of thunder is also possible.
The heaviest of the rain will end between 9 and 10 a.m. from west to east with a few breaks in the clouds showing up this afternoon. A lingering shower is also a possibility, but it's not the heavy rain of this morning.
The notable aspect to the weather will be high temperatures which reach into the 60s.
Wednesday will turn into a stormy day. A coastal storm will bring rain and snow to the region.
Tomorrow is a very tranquil day and, if you are planning on traveling, there won't be any weather related issues. Highs will be in the 50s and if you have the opportunity to leave a day early you might consider it.
Wednesday will turn into a stormy day. A coastal storm, nor'easter, will bring rain and snow to the region starting first in western areas out towards Albany and southwest of I-95. By evening several inches of snow will have accumulated and traveling west on the Massachusetts Turnpike and southwest on Route 84 into Connecticut will likely become more difficult.  Most of the accumulation of snow on roadways occurs Wednesday night between roughly 7 p.m. and 2 a.m.
Rain, some of it heavy at time, will change to snow in the Worcester Hills and then the rain-snow line starts to move eastward towards Boston. There is a winter storm watch posted west of Route 495 and these areas could see a plowable snowstorm.
As colder air is pulled into the system snow will accumulate east of Route 495 and will likely change to snow even in Boston. Travel will be more difficult as the evening progresses Wednesday night.
Snow ends early Thursday morning with blustery and cold conditions for the remainder of the holiday weekend.
---
Monday: Rain ending late this morning along with gusty winds. Some breaks of sun possible late with highs of 65 to 70.
Monday night: Mostly cloudy and breezy. It continues to be mild with lows in the 50s.
Tuesday: Mostly sunny with a high near 60.
Wednesday: Rain developing, mixing with and changing to snow during the day in western areas and at the coast during the evening. Rain falls south of Plymouth to Cape Cod. Lows of 31 to 38.
Thursday: A chance of snow showers before 8 a.m. Mostly cloudy with highs of 35 to 40.
Friday: Mostly sunny and cold with highs in the mid 30s.
You can follow David's weather updates on Twitter at @growingwisdom.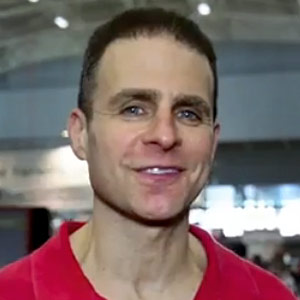 David Epstein Meteorologist
David Epstein is WBUR's meteorologist.