Hundreds Pack Meeting In Roxbury On Ferguson
03:21
Play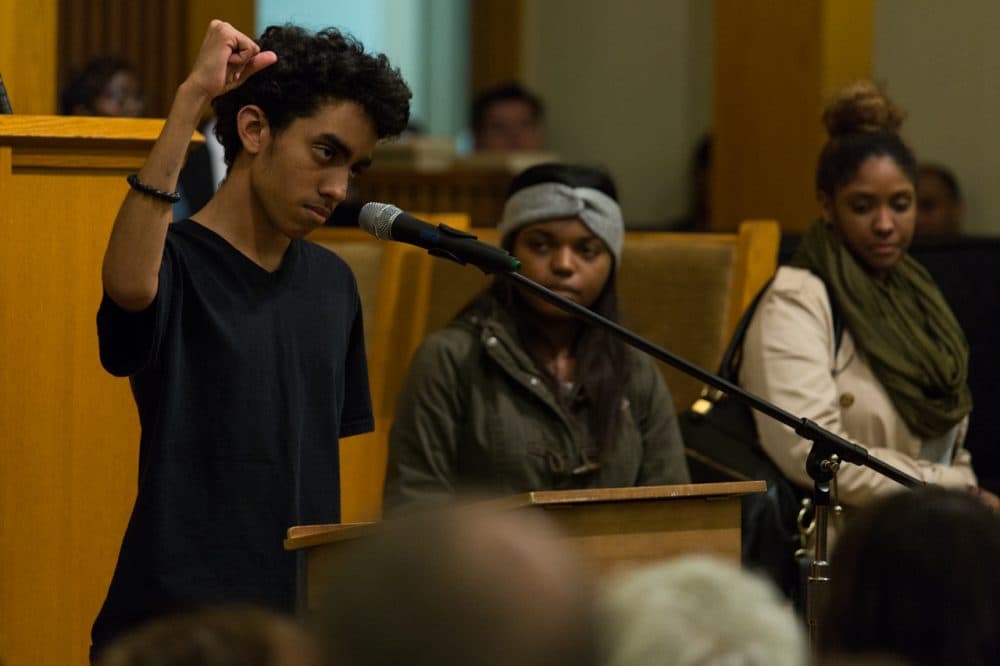 This article is more than 6 years old.
Roxbury's Twelfth Baptist Church was packed Tuesday evening as residents, elected officials and community leaders gathered to discuss the aftermath of violent protests in Ferguson, Missouri.
"I'm not going to pretend everything's OK here in the city of Boston," said Boston Mayor Marty Walsh. "Or that the legacy of injustice can be fixed overnight, because it can't be."
Walsh was joined by a number of elected officials, including Gov.-elect Charlie Baker and Attorney General-elect Maura Healey.
"We need to do more to build trust with our young people in the city of Boston. They shouldn't view the police as enemies. They should view the police as partners," Walsh said.
The tone was calm for most of the night, but grew more passionate as the microphone opened to the public.
Jamarhl Crawford, one of the first attendees to speak, focused his words directly at the mayor.
"This problem is not unique to Ferguson," he said, on the topic of racial profiling or unconscious prejudices toward minorities. "We don't need to go to LA, New York or what have you, it's right here in Boston."
Crawford said he wants to see a number of new initiatives, including a statewide commission on policing, a law to prevent bad police officers from getting transferred to other jurisdictions, and elected officials having more conversations with regular residents about the police, "looking at the very specific set of the actual killing of civilians by law enforcement officers."
Others in the audience say the minority community also needs to take action.
"I don't see y'all at city council hearings," said Boston NAACP President Michael Curry. "It's real sexy to come out here and have a conversation and get your anger out, and talk about who's not leaders and who's leaders, show up when it's time to show up. When it's time to vote, don't have them say to us, black folks didn't show up at the polls."
Boston Police Superintendent in Chief William Gross — the highest ranking minority officer in the department — sat in the second row through the two-and-a-half hour meeting.
Speaking afterward, he didn't dispute that civilians have been killed by on-duty police. But what it comes down to, he said, is how a police department handles these deaths.
Outreach to the families of those killed by police, and above all a community presence that affords cooperation, not intimidation, is what he stressed as important.
"You have to have those types of things in place to address any issues like officer-involved shootings, controversial police interactions to the negative," Gross said. "You have to have a true partnership in place."
More Coverage:
This article was originally published on November 26, 2014.
This segment aired on November 26, 2014.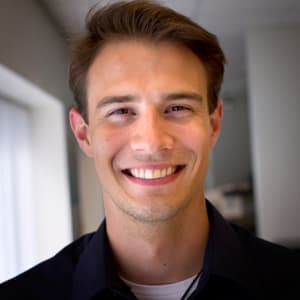 Jack Lepiarz Reporter and Anchor
Jack Lepiarz is a reporter and anchor at WBUR.