Walsh Names Boston Redevelopment Authority Director
03:13
Play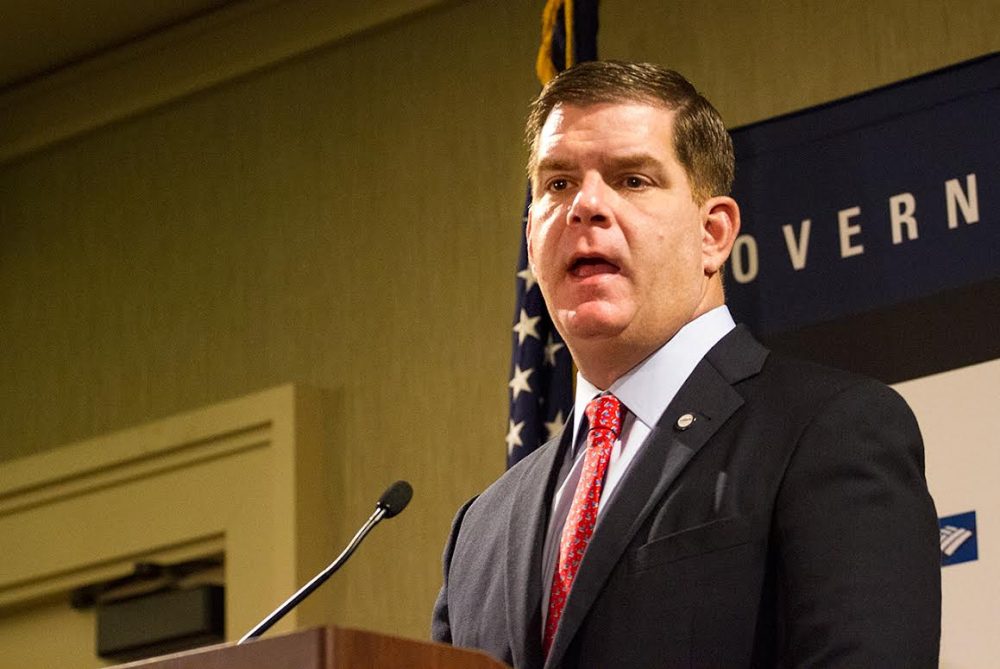 This article is more than 5 years old.
Boston Mayor Marty Walsh has named Brian Golden, the interim director of the Boston Redevelopment Authority, as the department's permanent head.
Golden has served in the position since Walsh took office in January.
The news was received with the loudest applause of the many initiatives Walsh announced during a speech to the Greater Boston Chamber of Commerce Wednesday morning.
Part of Golden's popularity seems to come from his commitment to transparency.
"I'm hoping that people say that some of the policies you've adopted have made a more efficient BRA, a more 21st-century BRA that has modern business systems," Golden said. "And that we've also adopted policies that make our processes more open, more transparent and really fairer."
Golden says he wants the city to shake the perception created during the Menino administration that if you were in the mayor's favor, your project would be on a fast track, but if not it would be sidetracked.
Another apparent reason for Golden's popularity in the business community: the city is going through what he calls an unprecedented building boom. The equivalent of 14 Prudential buildings is under construction in Boston. Those buildings were approved under the late former mayor, but the equivalent of another seven Prudentials has been approved this year.
The initiatives Golden will oversee include the creation of "growth zones" for transit-oriented housing, also announced by Mayor Walsh Wednesday. One will run along the Red Line on Dorchester Avenue, between Broadway and Andrew Square in South Boston. Another will follow the Orange Line in Jamaica Plain, from Forest Hills to Jackson Square.
"The T stops in these great neighborhoods should be embedded in their thriving, healthy and walkable communities, and they will be," Walsh said. "More zones will come when other neighborhoods see the kind of vibrancy that smart density produces."
Walsh says ever since he promised to build more affordable housing, people have asked him where he would build. He says South Boston and Jamaica Plain provide ample opportunities.
Walsh also said Boston was on pace to meet 53,000 new units of housing by 2030 and to offer all-day kindergarten for every child in the city by 2018.
To show his commitment to making it easier and faster for businesses to pull permits, Walsh promised that applications for fire department permits would soon be available online. And he promised to do everything he could to keep Boston startups in Boston.
"Once upon a time, Greater Boston had a chance to keep Facebook. We can't afford to lose that kind of opportunity again," Walsh said. "We have to be in the dialogue with these innovators from the moment their dream takes shape, and if there's something we can do to help them stay and grow in Boston, we shouldn't hesitate."
On that note, Walsh announced that tech startup LogMeIn had committed to add 450 jobs in Boston over the next five years. The company runs a website that allows users to access PCs and Macs over the Web from their mobile phones.
For next year, Walsh pledged to speed up the building permitting process and launch more Web-based tools for city residents.
Following the speech to business leaders, Walsh also said a decision on the new Boston schools superintendent would be made in February. The last permanent superintendent, Carol Johnson, left office last year.
With additional reporting by The Associated Press
This article was originally published on December 10, 2014.
This segment aired on December 10, 2014.