Have A Holly Jolly Mayor's Holiday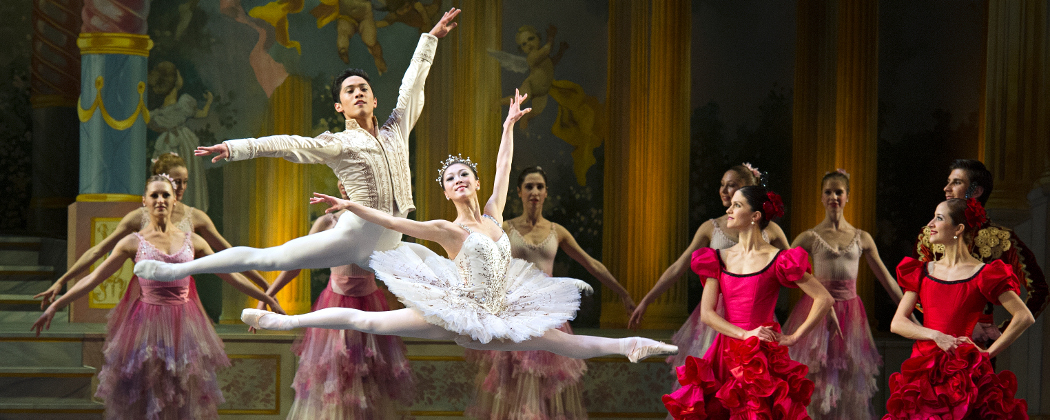 This article is more than 6 years old.
The Mayor's Holiday, a Menino tradition of curating arts and entertainment events around Boston, continues for its 11th year. Mayor Marty Walsh's office teamed up with ArtsBoston to curate thousands of half-priced tickets to more than 140 area performances from December through February. The discounts are available at ArtsBoston booths or online through BosTix.
Following in the footsteps of the mayor's eclectic festival, here's a wide-ranging list of upcoming choices:
"Urban Nutcracker": While Sugarplum Fairy competition tends to be fierce in this city (looking at you, Boston Ballet), this presentation from the Tony Williams Dance Center is as much about American culture as it is about Tchaikovsky: the score is fused with Duke Ellington's jazz interpretation and the dancers come from "all colors, creeds, sexual orientations and experiences."
John Hancock Hall, Boston
Now through Dec. 28
"Christmas in 15th-Century France & Burgundy": If niche interests are your thing, Blue Heron Renaissance Choir offers Christmas sequences and hymns. Irit Kleiman, a professor of Romance Studies at Boston University, will be hosting pre-concert conversations.
First Church, Cambridge
Dec. 18-20
New Year's Eve Concert – Boston Pops Swing Orchestra: Swing music and the Pops are reliable staples around here, but the Mayor's Holiday promotion makes this popular event accessible with its discount. The New Year's Eve festivities start at 8 p.m. Drinks and dinner are available separately at Symphony Hall.
Symphony Hall, Boston
Dec. 31
"Black Nativity": This National Center of Afro-American Artists' production is in its 44th season. "Black Nativity" uses material from the Gospel of St. Luke and Langston Hughes' poetry, as well as music and dance.
Paramount Center, Boston
Now through Dec. 21
"Mr. Punch's Christmas Carol": If, like me, your season is not complete without some Dickens, you may be interested in a show from New England's only year-round puppetry theater. Like many other shows on offer, this one makes it pretty easy to take the whole family out.
Puppet Showplace Theater, Brookline
Dec. 24–Dec. 28
"O.P.C.": Eve Ensler, best known for her play "The Vagina Monologues," is debuting her new comedy, "O.P.C.", which stands for obsessive political correctness (and has nothing to do with the holidays). The show has already generated lots of opinions. Here's a chance to see it and weigh in.
American Repertory Theater, Cambridge
Now through Jan. 4
"Irving Berlin's White Christmas: The Musical": For those who will settle for nothing less than a big-budget musical, "Irving Berlin's White Christmas" features a cast seasoned by lots of popular national tours and plenty of familiar songs. But if you're a classic movie purist, see below.
Citi Wang Theatre, Boston
Dec. 16–28
"Sing-A-Long Sound of Music": The Regent Theatre goes beyond a simple screening of the classic film. Fans are encouraged to come in costume (there's a contest), and audience members are led through vocal exercises before the movie and on-screen lyrics roll.
Regent Theatre, Arlington
Dec. 26–30
"The Little Prince": Antoine de Saint-Exupéry's sparse novella gets a lot of its power from the reader's imagination, but I trust New Rep to do a serviceable job on the adaptation. This looks like a show the kidlets will latch onto.
New Repertory Theatre at Arsenal Center for the Arts, Watertown
Now through Dec. 21
"Measure for Measure": When we have run out of holiday turmoil, there will still be Shakespeare. Actors' Shakespeare Project, a local company, will focus on "sex, prison and power" in this offbeat offering, in case all of your ugly sweater parties don't provide enough.
Actors' Shakespeare Project, Somerville
Jan. 7 through Feb. 1, 2015