Diary Recounts Busing's Turmoil In Boston
05:27
Play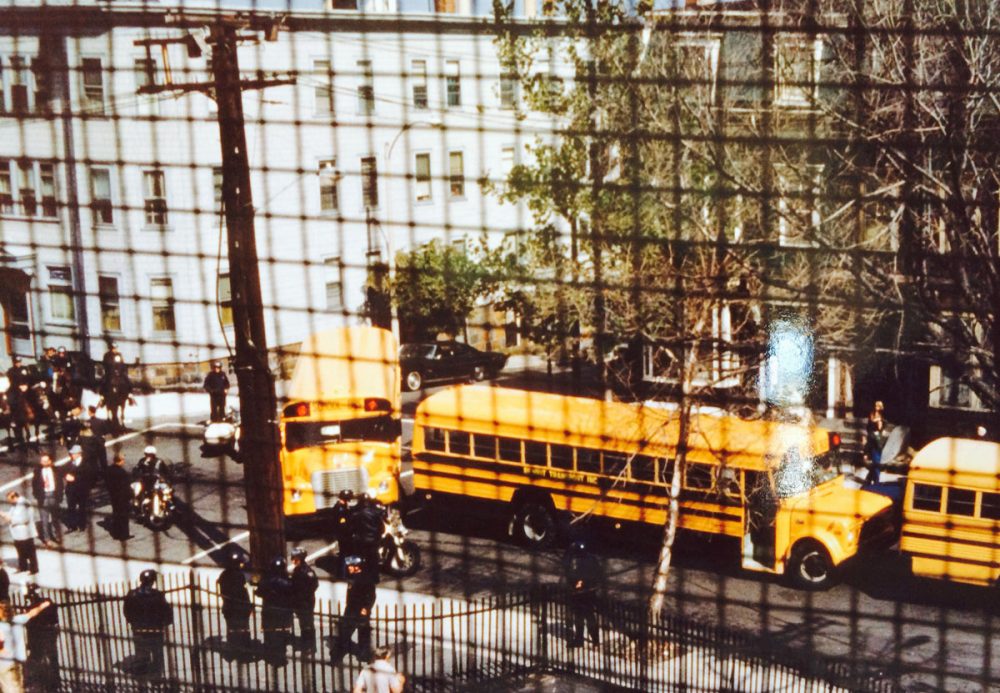 This article is more than 5 years old.
Latest in a series of reports on 40 years since Boston's court-ordered school desegregation
BOSTON — There are images indelibly imprinted in the collective psyche of the people of Boston — the angry taunts, the violent confrontations, the political posturing, the heartbreaking scenes of children being targeted on their way to school.
"My room was in the front of the building, on the second floor, so I had a view of the buses coming up the hill," says Ione Malloy, who was an English teacher at South Boston High School when the buses rolled that first day of court-ordered desegregation.
She says it took awhile to actually start classes.
"I think the students who came really wanted to learn, and once the doors were closed we could more or less keep the turmoil outside," Malloy says.
It was outside the classroom in corridors where tensions boiled over. There was pushing and shoving while walking through the hallways. And there was violence outside the building.
"It wasn't until there was a disturbance at a bar called the Rabbit Inn, where the police came in and beat up the patrons who they said were antagonizing them and using slanderous words against them," Malloy says. "And then there was a black man who was caught in a turmoil and beaten up in the streets. And things just seemed to escalate from there."
It was around that point that she began to keep a diary of the struggles she witnessed and experienced at South Boston High.
"The first date of my diary is Monday, Oct. 7, 1974," she says, then begins to read from it:
As I filled out the daily racial census form in my homeroom — number of blacks, number of whites, other minorities. That's what it's all about — desegregation — how many blacks, how many whites...
She says trying to teach wasn't easy, and at times she was genuinely afraid.
"I had nightmares," she says. "Everybody was afraid."
"It was like no other school I have been at or experienced," says Albert Holland, the first black administrator at South Boston High School. "[There was a] tremendous amount of pressure that was placed on kids to get an education."
He remembers: "I usually drove to everywhere I went. I had to go and park my car at the Bayside Mall, board a school bus that was painted blue, identifying staff, that would be part of the caravan of the buses that went up to South Boston. All the minority staff at South Boston High School came up by bus. So you had your minority teachers, along with your minority students, riding the school bus up to South Boston High going through the South Boston community and greeted with all kinds of racial taunts and derogatory statements."
Any attempt at normalcy came to a head when a white student was stabbed by a black student, on Dec. 11, 1974.
Malloy reads from her diary-turned-book, "Southie Won't Go":
Students were running up the stairs to see what had happened. I told them to go back. A voice on the loudspeaker ordered the white students to leave the building. One boy took a black billy club from his locker outside my classroom and hid it under his jacket.

Only the black students, Dawn, Lewis and Jackie, were in the classroom. Jackie had her head down, she had been crying. Why are we at South Boston High, they asked. They didn't want to be.
As they sat in the classroom, the situation outside was increasingly threatening:
I looked out the window and saw the white boys coming around behind the school and down the embankment, then heard them banging on the outside door at the rear of the building, now locked. I asked the police in the corridor to send for more help, and turned out the light in the room.
Meanwhile, plans were made to get them out of the building:
All the black students had been moved to three rooms on the second floor at the center-back area of the building, the safer side, to wait for police reinforcements so they could leave. A mob of mostly young people had tried to storm the building, and had been barely held off. The school buses, too, had tried twice to get through the mob, then turned back.
That incident closed the school. It didn't reopen until January.
"That particular point in Boston history was a flashpoint," says Donna Bivens, Boston busing project director at the Union of Minority Neighborhoods, an organization promoting civic engagement that has been studying desegregation in Boston Public Schools.
"We talk about it as busing but it's much bigger than busing," Bivens says. "And often when people look at it as busing what they're looking at is just one tactic. The goal was really about quality education for everyone."
She says goals of race and class equity and democratic access to resources and decision-making and demanding excellence from public institutions remain elusive.
Yet Malloy says Boston's come a long way.
"I think it's probably a better city," she says. "It's a more integrated city. It's a more accepting city. It's a more open city and I think all of that is good. I just don't think the desegregation plan as devised and implemented was good."
On that final point there is almost universal agreement.
This segment aired on December 26, 2014.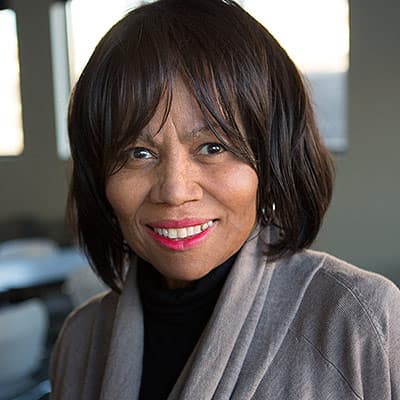 Delores Handy Reporter
Delores Handy was formerly a host and reporter at WBUR.