After Winning AFC Championship, Patriots Will Now Face Seattle Seahawks In Super Bowl
04:05
Play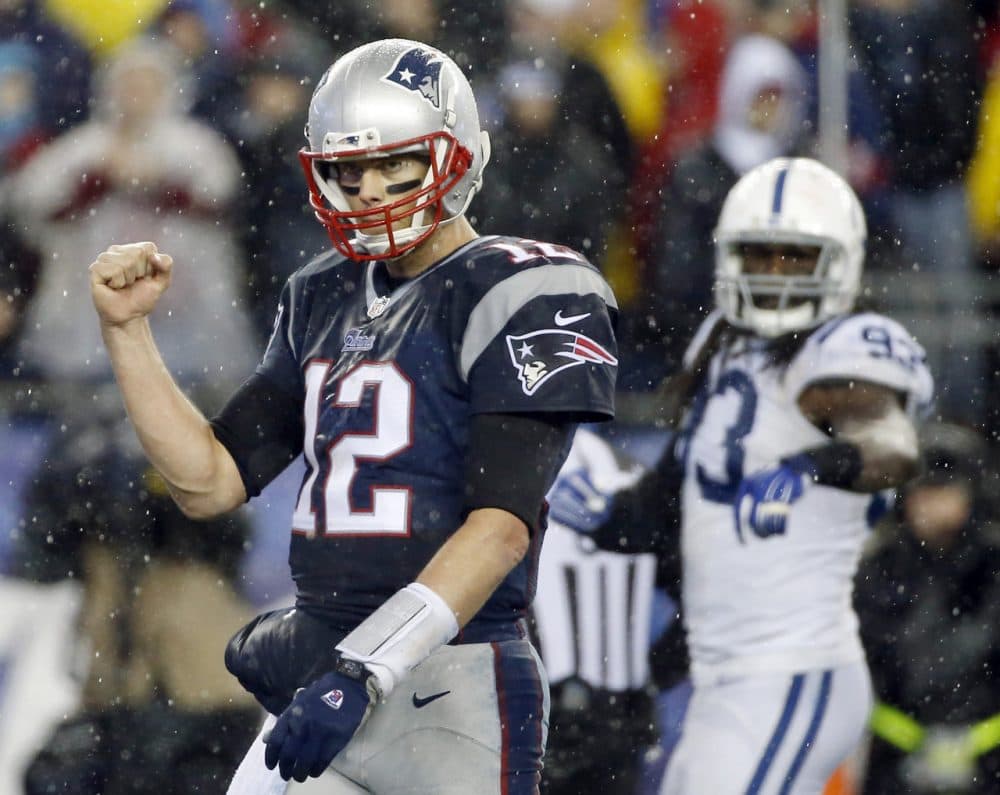 This article is more than 6 years old.
The New England Patriots have punched their ticket to Glendale, Arizona, to face the Seattle Seahawks in Super Bowl XLIX.
Fans withstood drenching rain and blustery conditions in Foxborough Sunday night to watch New England trounce the Indianapolis Colts 45-7.
Last year, you could have heard a pin drop in Patriots' locker room after New England lost a second-straight AFC Championship. This time around, reporters had to push their way in past celebrating players taking pictures with each other with the Lamar Hunt Trophy.
Quarterback Tom Brady rushed by on his way to the showers, and even owner Robert Kraft joined in on the locker room fun.
Kraft said this team is special, but he also praised the fans who stayed in their seats despite the driving rain and swirling winds.
"How about our fans tonight, staying there when in the third quarter it looked like we had a commanding lead? They stayed until the end in the driving rain," Kraft said.
As usual tough conditions seemed to favor New England. The Patriots scored two touchdowns in the first quarter, but in the second, Tom Brady threw an interception meant for tight end Rob Gronkowski, and the Colts came within seven points. For a moment, it looked like Indianapolis might be able to mount a challenge.
But less than five minutes into the second half, Brady threw a short pass to left tackle Nate Solder for a 16-yard touchdown. Solder became just the third member of the offensive line to catch a touchdown pass in Patriots' history, and the Colts were never able to come back.
After the game, Solder was just happy the play worked. After all, the last time he'd caught a touchdown pass had been in high school.
"How would you grade your route?" a reporter in the locker room asked.
"Just proficient," Solder replied, laughing. "I made it across the goal line."
Brady had kind words for the man whose job it usually is to protect him.
"Tough conditions out there. I mean, it was raining, I mean for God's sake, he, you know, runs over two guys to get in there. I don't know, maybe we have more tricks up our sleeve," Brady said.
It took a trick or two to push New England past the Baltimore Ravens last weekend, but this time around, the Patriots seemed to be trying out some of their more unusual plays just for fun. When this team started the season 2-2 some pundits suggested that Brady was too old and head coach Bill Belichick was out of tricks.
Wide receiver Brandon LaFell says the team was happy to prove those doubters wrong.
"We started off slow, and I know everybody was jumping off the bandwagon, but hey, we still got applications. You can sign up for these next two weeks," he said.
Far from being through, Brady will now head to his sixth Super Bowl — the most for any quarterback in NFL history.
And, Brady and Belichick have now won more post-season games together than any other head coach and quarterback.
Up next is the defending Super Bowl champions, the Seattle Seahawks. But veteran defensive tackle Vince Wilfork isn't worried.
"To play this good in an AFC Championship, you know, it gives you some confidence going into a Super Bowl, where we know if we play like this, we give ourselves a good shot of winning," he said.
The Patriots will face the Seahawks in Glendale, Ariz. on Feb. 1.
With two weeks to prepare, Brady says he'll be ready.
Correction: An earlier version of this story incorrectly reported players were taking pictures of each other with the Lombardi Trophy. It was the Lamar Hunt trophy. We regret the error.
This article was originally published on January 19, 2015.
This segment aired on January 19, 2015.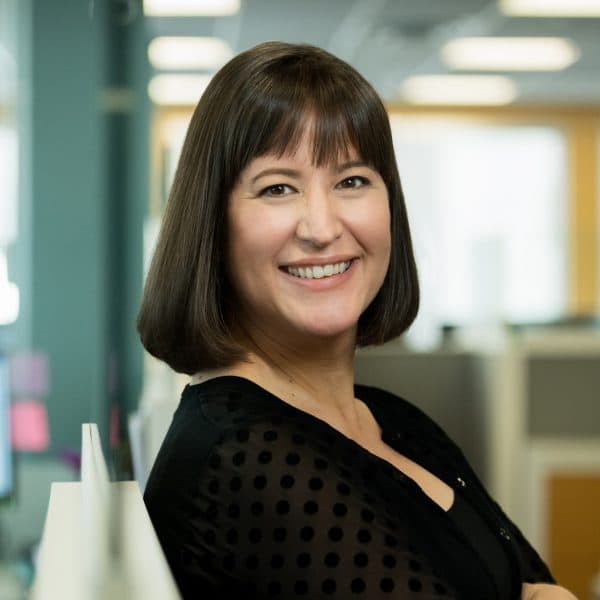 Karen Given Executive Producer/Interim Host, Only A Game
Karen is the executive producer for WBUR's Only A Game.