At Super Bowl, Even Super 8 Gets In On Fanfare
01:45
Play
This article is more than 6 years old.
Hotels in Phoenix are a hot commodity during this week leading up to the Super Bowl. As of Monday, some downtown hotels were demanding more than $800 per night, with even higher prices over the game weekend. Even budget hotels are getting in on the profits — and the fanfare.
As many of the downtown luxury hotels were getting "wrapped" by corporate Super Bowl sponsors with large ads, manager Walt Schemm was decorating the reception at the Super 8 Motel five blocks east of downtown. He taped up pennants of both competing teams. On display was a teddy bear wearing an NFL jersey and a bowl to throw in your business card to win a Super Bowl XLIX football.
"I also wanted to get one of those pumps to pump up footballs," Schemm said, referring to the controversy over underinflated footballs during the AFC Championship. "But I didn't want to get the Boston fans mad."
Instead, the motel will play it neutral by raising a big, white balloon with a Super Bowl flag over the property this weekend.
The motel's reservations this week are split evenly between fans traveling from New England and Seahawks fans, who receive balloons in their team colors when they check in. On Sunday, Schemm sold the motel's last remaining room for the game weekend for nearly $500 per night, and he's still getting calls asking about availability.
That's not what you normally pay at a Super 8 Motel, and that's why this former Steelers fan originally from Pittsburgh is pulling out all the stops — at least all the stops this economy motel can afford.
"People are going to drop a lot of money," Schemm said. "But that fact is, we don't want them to feel that they're blowing their money and we're ripping them off."
It's why he decided to upgrade the usual breakfast fare — bananas and cereal — and order catered breakfast burritos for Saturday and Sunday. He told his entire staff (who will be wearing Super Bowl t-shirts) to treat customers differently this week.
"We're getting a lot more money than we normally do," Schemm said. "So if a guests asks you for 20 pillows on the bed, give them 20 pillows on the bed. If a guest asks you for 20 rolls of toilet paper, give them 20 rolls of toilet paper."
He also instructed staff to tell departing guests to have a super day.
"That's part of the Super 8 training," Schemm admitted. "But you're going to be hearing the word 'super' a lot this weekend."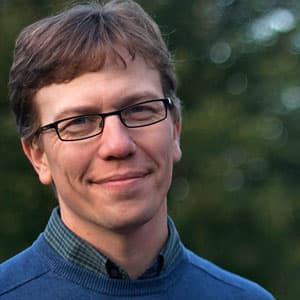 Curt Nickisch Business & Technology Reporter
Curt Nickisch was formerly WBUR's business and technology reporter.