Region Digs Out, Slowly Returns To Normal After Blizzard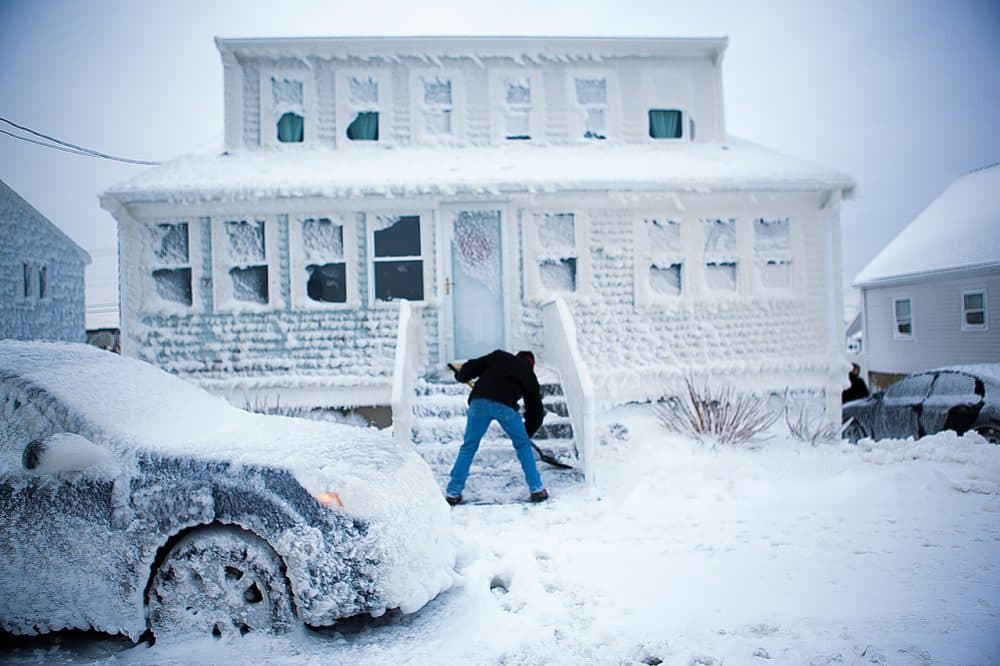 This article is more than 8 years old.
Life is slowly returning to normal after a blizzard left much of eastern Massachusetts buried under 2 to 3 feet of snow.
The governor's ban on non-essential travel lifted at midnight and the MBTA resumed service Wednesday, although weather-related delays were reported on almost all subway and commuter rail lines early in the day. Buses were also running, though many on snow routes.
Logan Airport also reopened for incoming flights Wednesday morning, and officials said they will be ready for a "normal day's activity" by Thursday.
The snow emergency parking ban was lifted at 5 p.m. in Boston, but Mayor Marty Walsh decided to keep the city's schools closed for a third day Thursday.
"I am confident that our roads are safe and drivable, and that our schools will be clear by tomorrow morning. But, I have grave concerns about the status of our sidewalks and the well-being of students walking to and from their bus stops, or needing to stand in the street when they are waiting for the bus," Walsh said in a statement.
Earlier in the day, Walsh had urged residents to be patient as crews continue cleaning up from the blizzard that dumped more than 24 inches on the city — the sixth-largest snowstorm in city history.
"I know that we've received a lot of calls, particularly over the last 10 hours about your streets not being plowed or not being plowed enough," Walsh said at a midday news conference. "We're going to get to you. We're going to get to every corner of the city."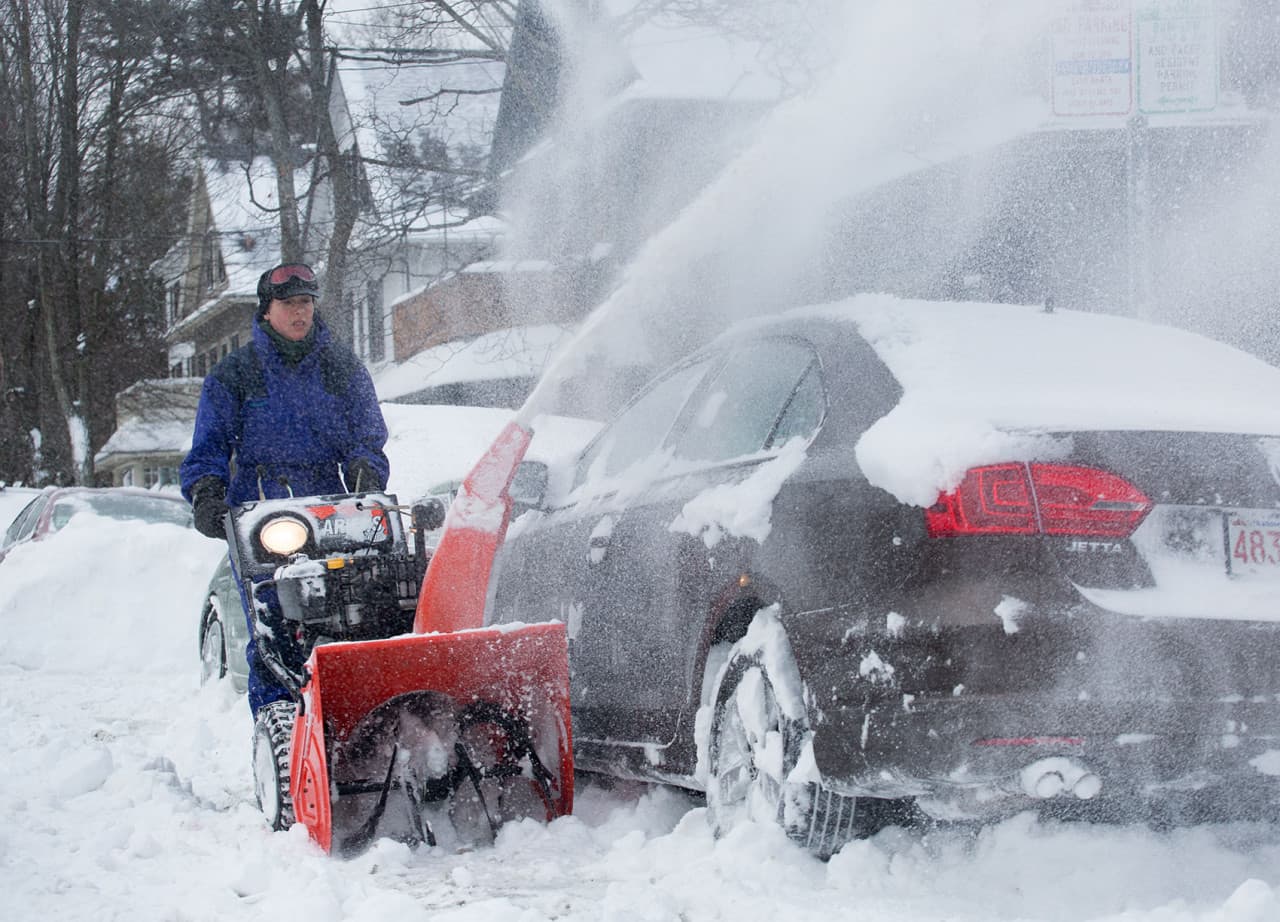 The city of Worcester recorded its biggest snowfall ever, with more than 34 inches. City Manager Edward Augustus said a lot of snow still needs to be removed there.
"It's going to be a day where everybody needs to be a little bit slower and a lot more cautious and a lot more aware of their surroundings, particularly if they are driving or trying to walk on the street and navigate the huge snow piles," Augustus said.
At a press briefing Wednesday morning before heading out to survey damage, Gov. Charlie Baker praised communication during the storm, saying that despite record-breaking snowfall in some areas, the state is in "relatively good shape."
Still, some of the hardest hit communities, like Marshfield and Scituate, were just beginning to clean up damage caused by coastal flooding. And on Nantucket, some 2,000 homes and businesses were still without power early Wednesday evening.
Baker, who visited both Scituate and Nantucket Wednesday, said he will be requesting federal damage assistance and is asking communities to tally their damage reports. He said he's not sure the state will meet the threshold for aid but "we will certainly put in the ask."
And the winter misery isn't over. Temperatures on Wednesday weren't expected to rise beyond the mid-20s, and forecasters say more snow is expected later this week.
With reporting by The Associated Press and the WBUR Newsroom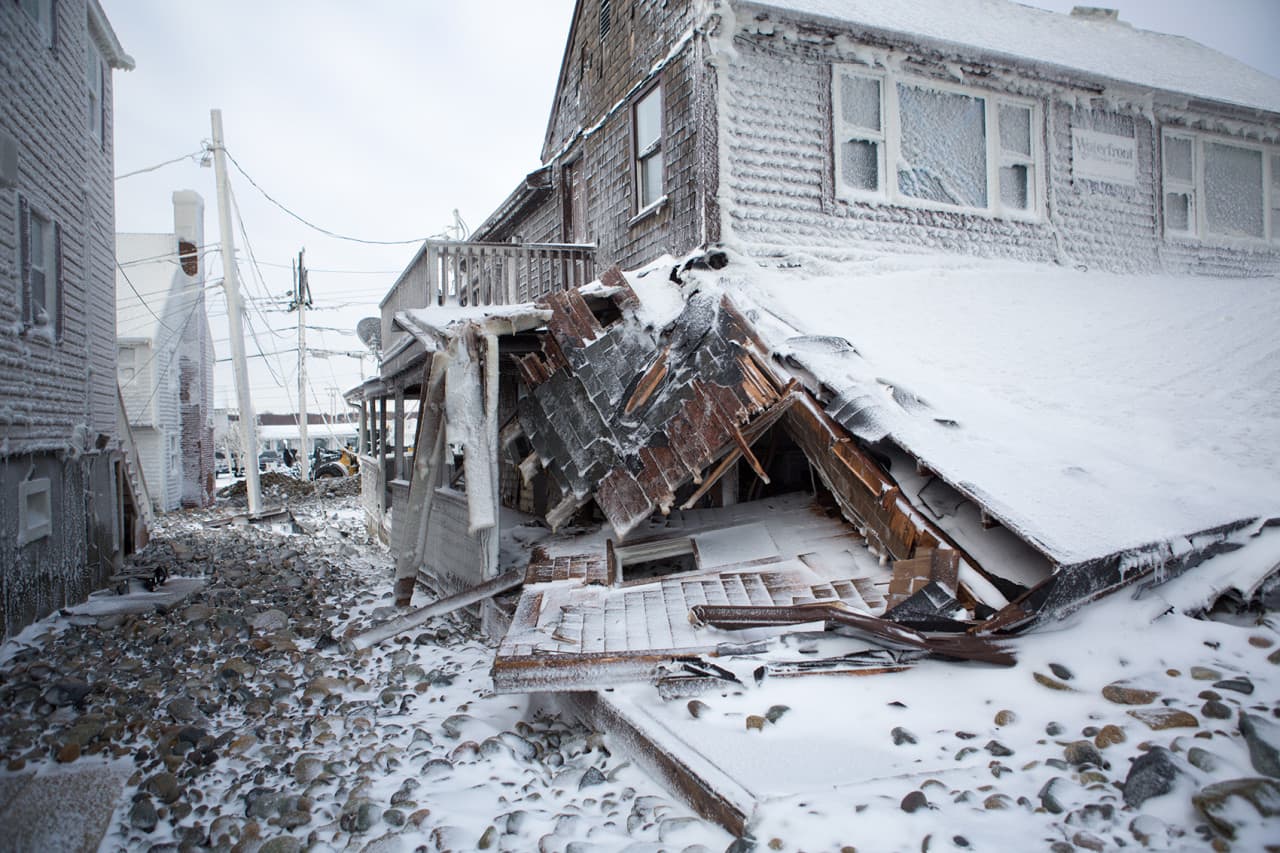 This article was originally published on January 28, 2015.