Documentary Series Looks At Sex Trafficking In Boston
05:17
Play
This article is more than 6 years old.
Domestic sex trafficking in Boston and some other U.S. cities is the focus of the first episode of "A Path Appears," a documentary series airing on PBS.
In the series, journalists Nicholas Kristof and Sheryl WuDunn introduce us to victims of human trafficking here in Boston and around the world.
We spoke with Kristof about the problem and with one of the people featured in the documentary, Lisa Goldblatt Grace. She's the director of the Boston-based My Life My Choice program, which offers support to victims of sexual exploitation. Read highlights from the conversation below, or listen to the full interview using the audio player above.
---
Goldblatt Grace on why the approach of My Life My Choice is so effective:
We're a survivor-led program and our services begin with prevention work in which we try and target kind of the most vulnerable girls in our communities to give them the tools, the information, that they have a right to know to decrease the risk of being exploited.
We also do a tremendous amount of training here and nationally to try and help service providers and law enforcement better respond, know how to identify and respond.
And the third piece of our continuum that was most highlighted in the film is our survivor mentoring program in which our staff, who are adult women survivors, are paired with girls for a one-on-one long-term relationship. And we now also serve boys and transgender youth as well. I will say that in 2010 we served 26 girls here, and last year we served 123 girls, boys and trans youth and we could double that number tomorrow if we had the resources. The numbers are really going through the roof.
"The girls most vulnerable are girls with a history of violence in their lives. They're girls without a safety net. So of the young people we served last year, almost 70 percent were involved with DCF at some point."

Lisa Goldblatt Grace, director of My Life My Choice
Goldblatt Grace on the problem of human trafficking in Boston:
What we see in Boston is what's happening across the country, which is that the exploitation of juveniles has largely moved indoors. So instead of seeing the girls walking the streets in our communities, they're being sold online in really every community.
So we're working with girls both in urban areas, like Boston and Lawrence and Brockton — we have girls from as far out as Worcester, as far north as Salem, as far south as Plymouth — and we have girls from Brookline and Lexington. The girls most vulnerable are girls with a history of violence in their lives. They're girls without a safety net. So of the young people we served last year, almost 70 percent were involved with the Department of Children and Families at some point.
Kristof on what brought him to Boston for this series:
We were looking not only at the problem, but also at ways of addressing it. I think there's pretty good evidence that there's no perfect solution but there are some efforts that really do make a difference and I think My Life My Choice is an example of that both on the prevention side and on the treatment side.
On the common story many human trafficking victims share:
Kristof: There obviously is some variation, there are kids from middle class households and so on, but disproportionately these are kids who come from disadvantaged households, often they're girls of color, they very often have endured sexual abuse early on that leads to self-esteem issues. We as a society tend to blame the girl but she's often in an impossible situation.
Goldblatt Grace: We're really talking about girls without a safety net and that real systematic way that pimps are able to look at a crowd of girls and pick out the most vulnerable girl in that group.
Goldblatt Grace on the state's new task force to deal with human trafficking issues:
There's an incredible amount that's going on both on the state level as well as locally in the city of Boston. You know, having been at this since 2002, it feels like a tipping point — it feels like folks are starting to get it and change is coming.
This segment aired on January 30, 2015.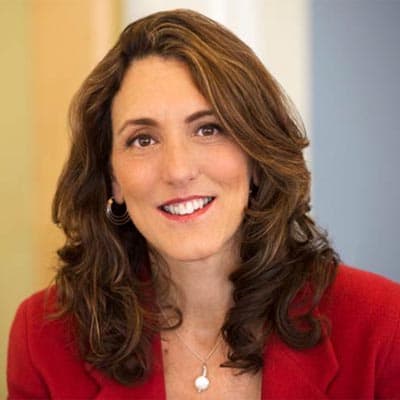 Deborah Becker Host/Reporter
Deborah Becker is a senior correspondent and host at WBUR. Her reporting focuses on mental health, criminal justice and education.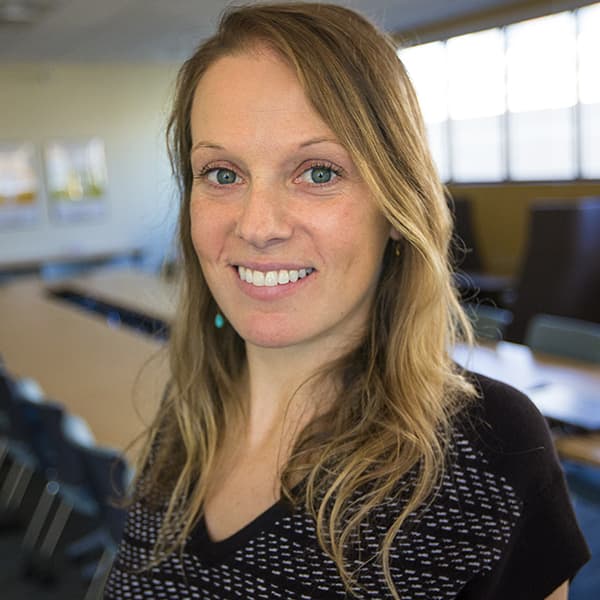 Shannon Dooling Investigative Reporter
Shannon Dooling is an investigative reporter at WBUR, focused on stories about immigration and criminal justice.