AAA Reports First Gas Price Hike Since September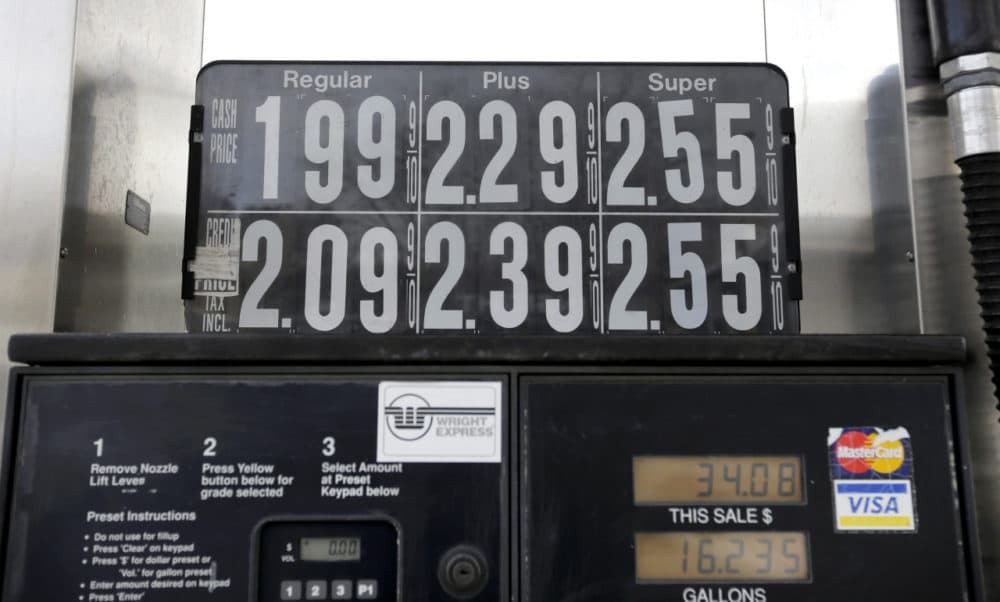 This article is more than 6 years old.
Gas prices in Massachusetts shot up 11 cents a gallon over the past week, an increase analysts attributed to rising crude oil costs.
AAA of Southern New England reported Monday that its latest survey found unleaded gas averaging 2.17 per gallon, which is still 8 cents per gallon lower than a month ago.
A year ago, gas in Massachusetts was averaging $3.36 per gallon.
AAA said gas prices in Massachusetts are currently ranging from a low of $1.99 to a high of $2.49.