MBTA GM: T May Need Weeks For Full Service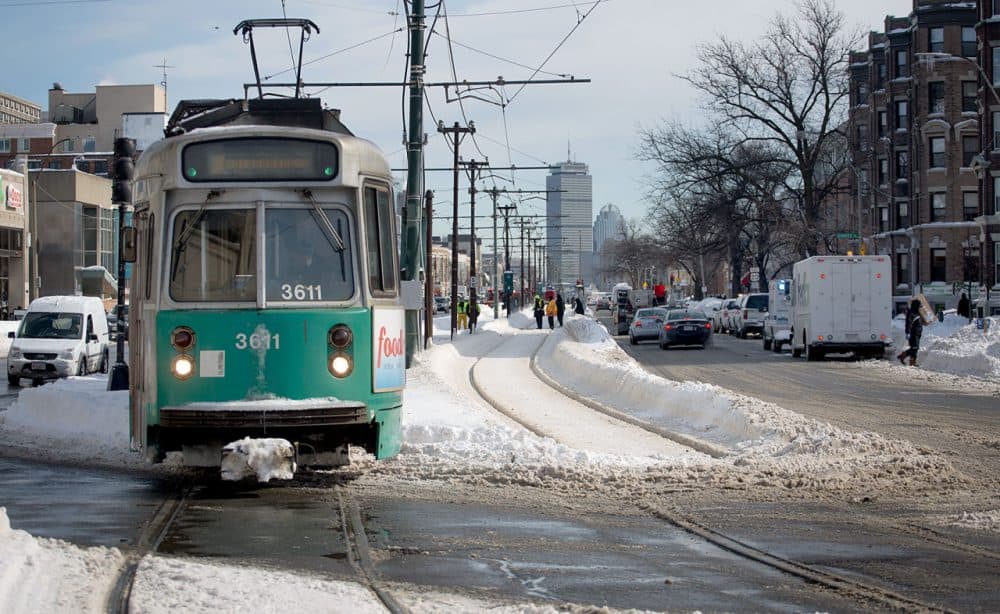 This article is more than 7 years old.
After the latest in a series of major snowstorms hit the region, MBTA General Manager Beverly Scott said Monday it could take up to 30 days to get transit service back to normal.
With the forecast calling for more snow and unusually cold temperatures, she said she cannot guarantee anything before that.
"As long as we don't hit another one of these, like this blizzard that just hit, I would tell you that within 30 days we would be able to fully recover," she said in a Monday evening conference call.
Scott said the state will seek federal assistance for recovery efforts.
After running a limited schedule on Monday — a federal holiday — the MBTA announced it will also run a limited schedule on Tuesday.
Here's information on rail service adjustments. Buses will try to operate on a normal weekday schedule, with delays due to traffic and road conditions. The commuter rail will operate on a modified weekday schedule.
The MBTA has been turning to labor unions, volunteers and prison inmates to help get service closer to normal after the snowstorm. They hired union workers at $30 per hour to help dig out its more than 200 miles of local tracks. Inmates are being paid a prison wage.
This article was originally published on February 16, 2015.