Weekend Storm Could Spell Trouble For Roofs
A storm headed our way Saturday is expected to bring a mix of snow and rain, further burdening roofs covered in several feet of snow.
Snow is forecast to begin falling Saturday evening. It will come down moderately for a few hours before mixing with rain and freezing rain overnight, according to WBUR meteorologist David Epstein.
"Precipitation will still be falling Sunday morning. It will depend on where you are as to what type of precipitation you see," Epstein wrote in his Friday morning forecast. "Along the coast, it will be raining, and west of Route 495 a mixture of rain and freezing rain is likely."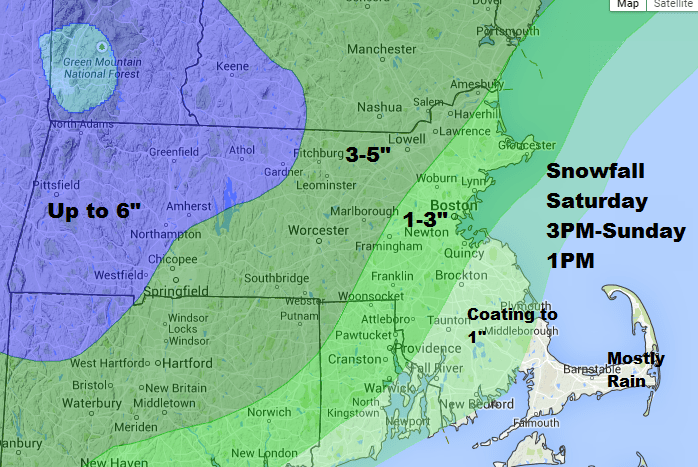 The Massachusetts Emergency Management Agency is urging residents to clear their roofs of snow and ice ahead of Saturday's storm, as any rainfall will exacerbate stress on roofs already covered in snow.
"Consider hiring professionals to do the job," the agency said in a statement. "The combination of heights plus ice makes this one of the more dangerous house chores. If you choose to do the task yourself, have someone outside with you to assist."
The agency also offers several tips for tackling the task safely on your own.
In the last week MEMA has received more than 100 reports of roof collapses, and the agency says several gas leaks and fires have been linked to icicles falling on gas piping or meters.
Following this weekend's storm, meteorologist Epstein suggests you clean up any slush or snow by Sunday afternoon, before arctic air moves back in for the beginning of next week.