More Snow This Week Could Push Boston Past Seasonal Snowfall Record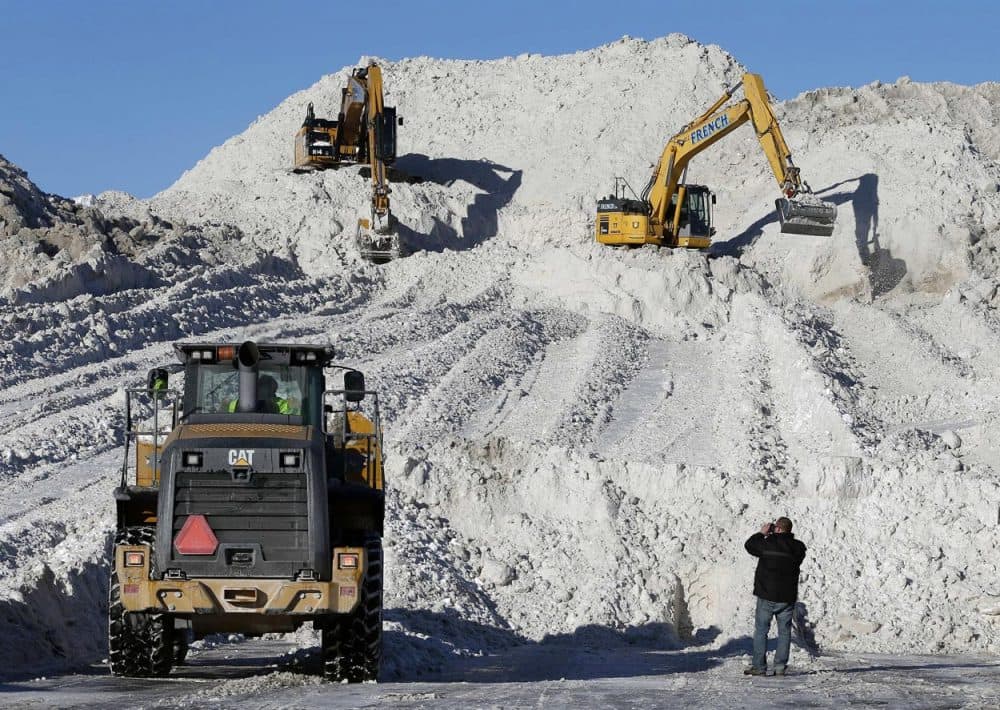 This article is more than 5 years old.
Boston has topped more than 100 inches of snow this season, but the city is just short of surpassing its 20-year-old seasonal snowfall record -- for now that is.
Sunday's snowfall brought the city's total to 103.9 inches. It needs just 3.7 inches more to break the 1995-1996 record of 107.6.
Two more small snowfalls this week could be just what's needed.
WBUR meteorologist David Epstein says snow will begin falling again after the Tuesday evening commute.
"Generally, a few inches of snow will fall, perhaps 2 to 4 inches in Boston, with a bit more well north and west near the New Hampshire border," Epstein wrote in his Monday morning forecast. "There will be less than 2 inches over Cape Cod and southeastern Massachusetts."
There's also a potential for a bit more snow on Thursday, but Epstein says that system isn't a sure bet at this point.
The snowfall overnight Sunday into Monday caused a few school districts to delays start times, mostly in Bristol and Plymouth counties. There were also a handful of early morning flight cancellations at Logan Airport.
Trash crews in Boston and Cambridge were expected to begin removing parking space savers from shoveled out spots on Monday as they do their normal pickups.
Boston regulations allow space savers for up to 48 hours after a declared snow emergency, but Mayor Marty Walsh extended the deadline last month due to the record-setting snowfall.
In Cambridge, space savers are not allowed but the city has been lax in enforcement, instead focusing on snow removal efforts.
In Norwell, 15 horses had to be rescued from a barn Monday morning after a portion of the roof collapsed under the weight of snow.
The horses trapped inside, some of which suffered superficial injuries, were sedated and rescued by Norwell firefighters and trainers.
With reporting by The Associated Press and the WBUR Newsroom.
This article was originally published on March 02, 2015.