Last Nantucket Offshore Fisherman Turns To The Internet To Keep Fishing
05:01
Play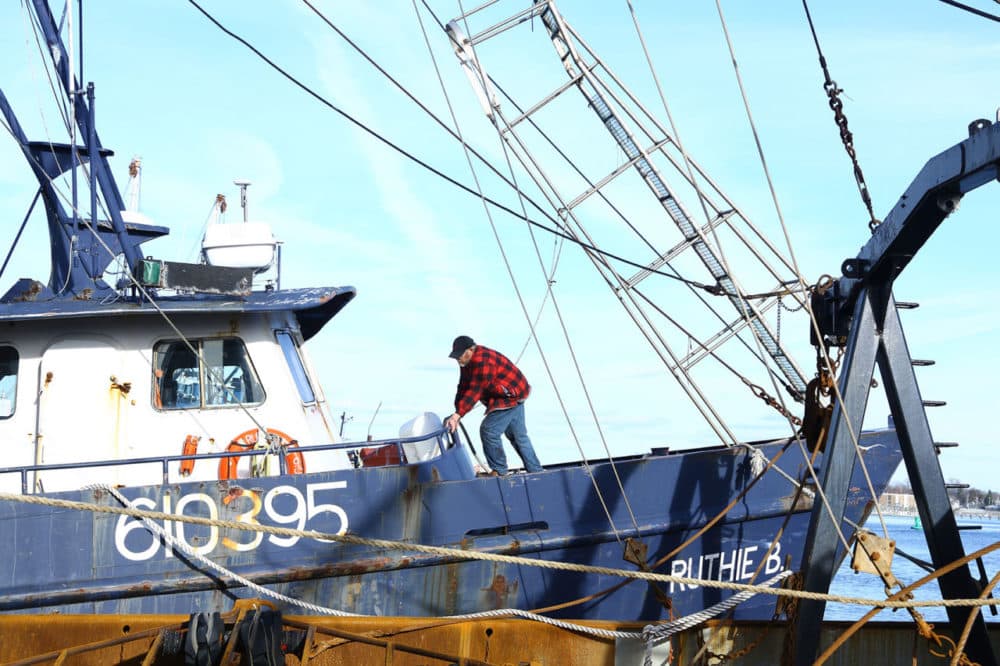 This article is more than 6 years old.
Willis Blount is given to rambling off stories about a life at sea, a place where he's spent more than a half century fishing. With heavy, calloused hands and a soft handshake, Blount built and designed the boat he continues to make his living on.
But last spring, after a decade of losing money in a declining industry, Blount almost joined the ranks of fishermen forced out of the trade. Behind on his mortgage payments, he needed the income of a good catch. But to go fishing Blount would need more than $30,000 for fuel, maintenance, insurance and other costs — money he didn't have.
A veteran of both the U.S. military and one of the most turbulent industries, the last offshore fisherman on Nantucket wasn't ready to hang up his hat. With the support of friends and Nantucketers who wanted him to continue fishing, 69-year-old Blount turned to alternative revenue models to stay afloat.
Up until the spring of 2014 however, the outlook was bleak.
"I had a boat tied to the dock and I couldn't earn money," Blount said. "I was stuck. I thought I was going to lose my house and the boat and everything, and I was getting ready to sell the boat for scrap."
Blount's wife, Ruth, says she had resigned herself to the idea of her husband leaving fishing behind.
"That seemed like a really, really sad way to end a very long, hard-working career — not the thought of getting out, because Bill was 69, but the thought of leaving it at that point, that way," she said.
"It looked like that was our only option."
Blount is far from the only groundfisherman battered by the times.
A study by the School for Marine Science and Technology at UMass Dartmouth looks at the industry in New Bedford, where Blount docks his boat. He also sells most of his fish at the city's seafood auction. According to the study, by 2014 the city's groundfish fleet was half what it was seven years before, down to just 47 boats. Between 2011 to 2013, the value of fish landed had cratered 44 percent.
Blount's story represents a microcosm of the challenges fishermen are facing. He and his wife were braced for the end — but it wasn't over.
How The Internet Helped Blount Bounce Back
This comes from Blount's pitch on the crowdfunding site Kickstarter:
"Hi, I'm Bill Blount, I'm the captain and owner of the fishing vessel Ruthie B, a 77-foot stern trawler which fishes out of Nantucket. I ask for your help so that I might be able to continue to do the work that I enjoy and love, and to supply Nantucket with more and better fresh seafood."
Kickstarter is a website for entrepreneurs to finance projects — from the quixotic to the practical — through private donations. The idea was suggested by friends who refused to watch Blount give up. Launching in May, the campaign promised stickers, shirts and even fresh fish in exchange for donations.
In just a month, donors contributed $34,000, more than enough to get Blount back in the water. It wasn't just the Internet that brought unexpected cash; $32,000 in federal disaster relief came in after the Kickstarter campaign.
Linda McCann heads the fishing sector that Blount belongs to. It's a cooperative fishermen joined to deal with regulations and report catch numbers. The disaster relief went to about 300 permit holders in the Northeast, including McCann's husband.
"[Blount] always sees the glass half full; it's never half empty with him," McCann said. "And you know what, a lot of the guys are like that. There's no sense of crying over it."
Blount wasn't depending on the federal money. But it doubled what he earned on Kickstarter, and he used it to pay down his bills.
Fishing For New Ways To Reel In Profits
Blount is experimenting with multiple ways of bringing in income. On top of the fish auctions of New Bedford, he supplies fish directly to retailers and restaurants on Nantucket, where some restaurateurs note on their menus when the fish is caught by Blount.
He also sells some of his catch directly to the public — $50 for 10 pounds of fish — paid for in advance. He started a community supported fisheries program, or CSF, where consumers buy shares and get fresh fish at the docks of Nantucket or New Bedford. He got the idea from a Gloucester CSF established five years ago, Cape Ann Fresh Catch. Blount said it allows him to get more dollars for his product, but it's more about drumming up awareness of the local fishing industry.
John Bullard, the region's top federal fisheries official who was mayor of New Bedford in the late 1980s, sees Blount as part of a tradition of fishermen innovating to survive.
"Captain Blount comes from a long line of fishermen who have invented new ways to fish in order to deal with changing conditions."

John Bullard, the region's top federal fisheries regulator
"Anyone who says, 'I'm just going to keep doing what I've always done' is not going to be in the fishing business very long," Bullard said. "Captain Blount comes from a long line of fishermen who have invented new ways to fish in order to deal with changing conditions."
Since the Kickstarter campaign, Blount has kept a busy schedule, fishing even in the winter as weather permits. After a decade of losses, he says he's finally turning a profit, and he believes a lucrative summer will put him in the black.
"I've got my insurance down payment paid, my mortgage on my house now is all caught up ... and I've got fuel back in the boat and it's paid for," he said.
"So it's tremendous. Fantastic," he laughed. "It's kind of great."
Back in the the summer, Blount said he'd agreed with his wife that he'd fish three more years before retiring. Now, he says, another five is "more realistic."
This segment aired on March 9, 2015.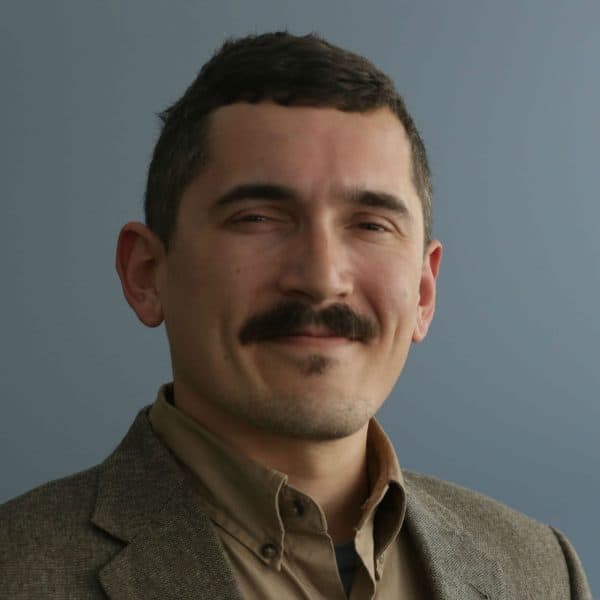 Simón Rios Reporter
Simón Ríos is an award-winning bilingual reporter in WBUR's newsroom.