New Boston Superintendent Gets 5-Year Contract With $257,00 Starting Salary
Incoming Boston Public Schools Superintendent Tommy Chang will start with a yearly salary of $257,000, after the Boston School Committee unanimously approved a five-year contract Wednesday night.
The starting salary is slightly below average for a school district of Boston's size, according to the city, though he'll have increases ranging from 2 to 4 percent annually, assuming good performance reviews.
Per the contract, Chang also gets a $500 monthly car allowance and for nine months he'll receive a $2,500 monthly transition allowance.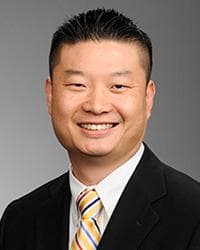 The soon-to-be superintendent was in Boston this week meeting with various groups to gain feedback and prepare for the position. On Wednesday, Chang met with the Greater Boston Latino Network, which had previously supported another finalist for the superintendency. He is also meeting with student leaders Thursday before heading back to his current home in Los Angeles.
Chang plans to be in Boston full-time next month to focus on transitioning into the job. He'll work with interim Superintendent John McDonough ahead of his official start date on July 1.
Boston School Committee Chairman Michael O'Neill told WBUR reaction to Chang's hire has been positive, and that Chang plans to hold more meetings with other key stakeholders.
He said Chang will meet "with school leaders, with teachers, with union groups, with parental groups, a number of nonprofits that support us."
Chang's "going to be on a listening tour for a while," he continued. "He'll be out visiting schools. He wants to hear what's going on."
Chang is the local instructional superintendent for the Los Angeles Unified School District's Intensive Support and Innovation Center.