At Emotional Meeting In Roxbury, Officer-Involved Shooting Discussed
This article is more than 8 years old.
At a community meeting Monday night, the family of Angelo West, the man shot dead by Boston police Friday after police say he shot a cop, heard for the first time what a video showing the shooting contains.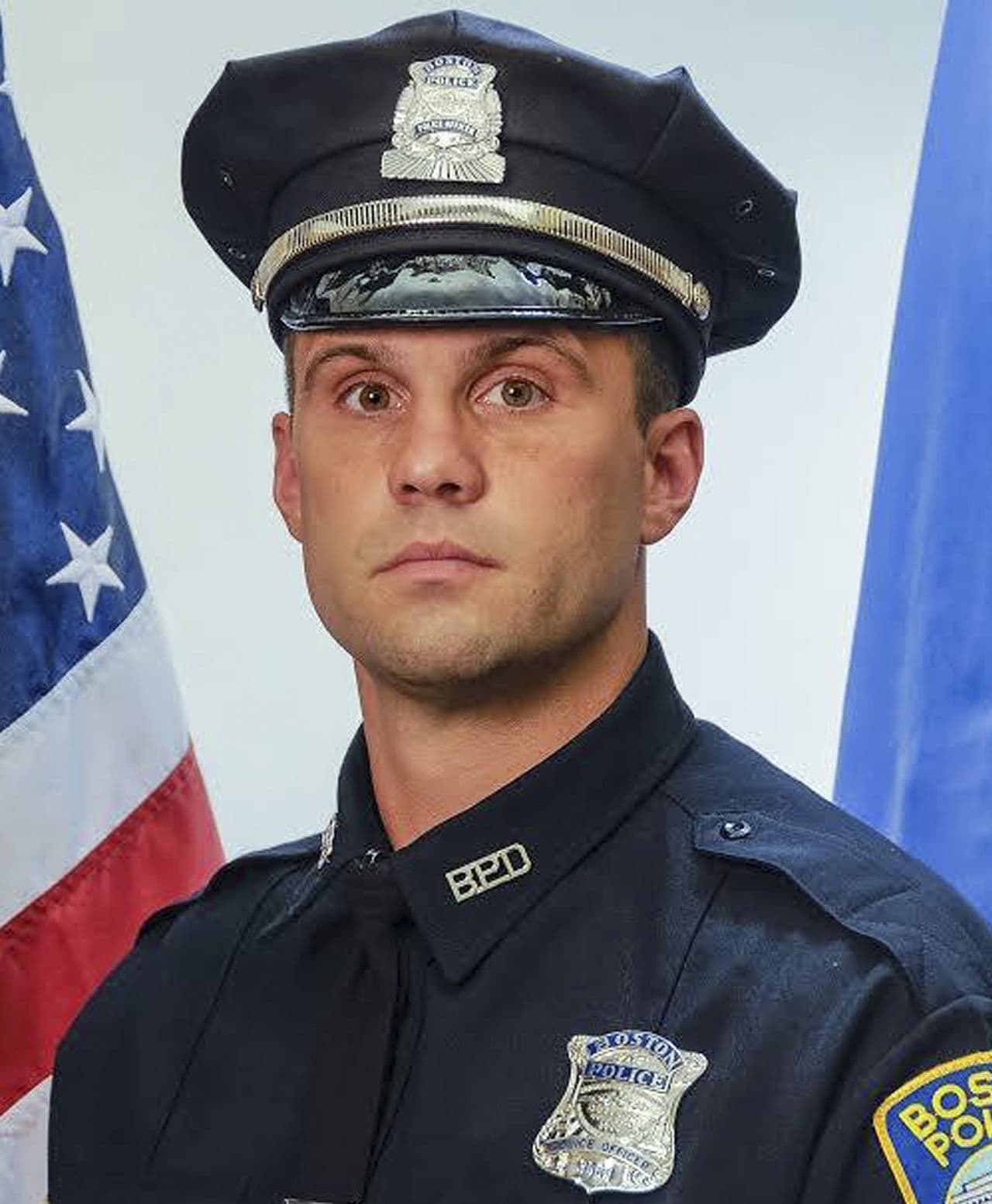 A sister and sister-in-law of West asked Michael Curry, president of the Boston NAACP, to describe the video to them. He was shown the video by the Boston Police Department over the weekend. Curry warned the family that it might be hard for them to hear what he saw and he asked them if they really wanted a description. They said yes.
Curry said it shows a shooter, whom he could not identify in the images, shooting a police officer at point-blank range. The shooter can be seen bending over the police officer he has shot, said Curry. Police then can be seen shooting "across" a car, Curry said. The shooter is then seen running, turning around to shoot back, and eventually running out of the picture frame, Curry said. Curry said at no point until he runs out of the frame does the man appear to be shot by police, indicating that if West was the shooter, he would have been shot once he ran out of the area monitored by the camera.
Members of West's family, including a sister-in-law and a sister, LaToya, said the family learned on television that West had been killed.

LaToya said the family had already been bracing for a difficult week. March 29 was the 13th anniversary of the shooting death of another brother, she said.
Curry told the gathering of about 50 people that he would press Boston police to carry cameras and would insist on civilian review of officer-involved shootings. Curry said he saw a conflict of interest in such shootings being investigated by the Suffolk County District Attorney's office.
Members of the audience asked Curry to ask Boston police on what basis officers stopped West to begin with, whether police officers asked West to provide identification before asking him to step out of the car, and how long EMTs took to attend to West once they appeared on the scene.
This segment aired on March 31, 2015. The audio for this segment is not available.