Commentary: Notes On The Dedication Of The Edward M. Kennedy Institute
The Kennedy Institute for the U.S. Senate was dedicated Monday at Boston's Columbia Point, nestled between the John F. Kennedy Presidential Library and the UMass Boston campus.
As Ted Kennedy envisioned it, the institute would seek to inspire greater respect for and understanding of the legislative process in the U.S. Senate. If you're a political junkie or just wanted to know what happened at Monday's ceremony, here are my notes.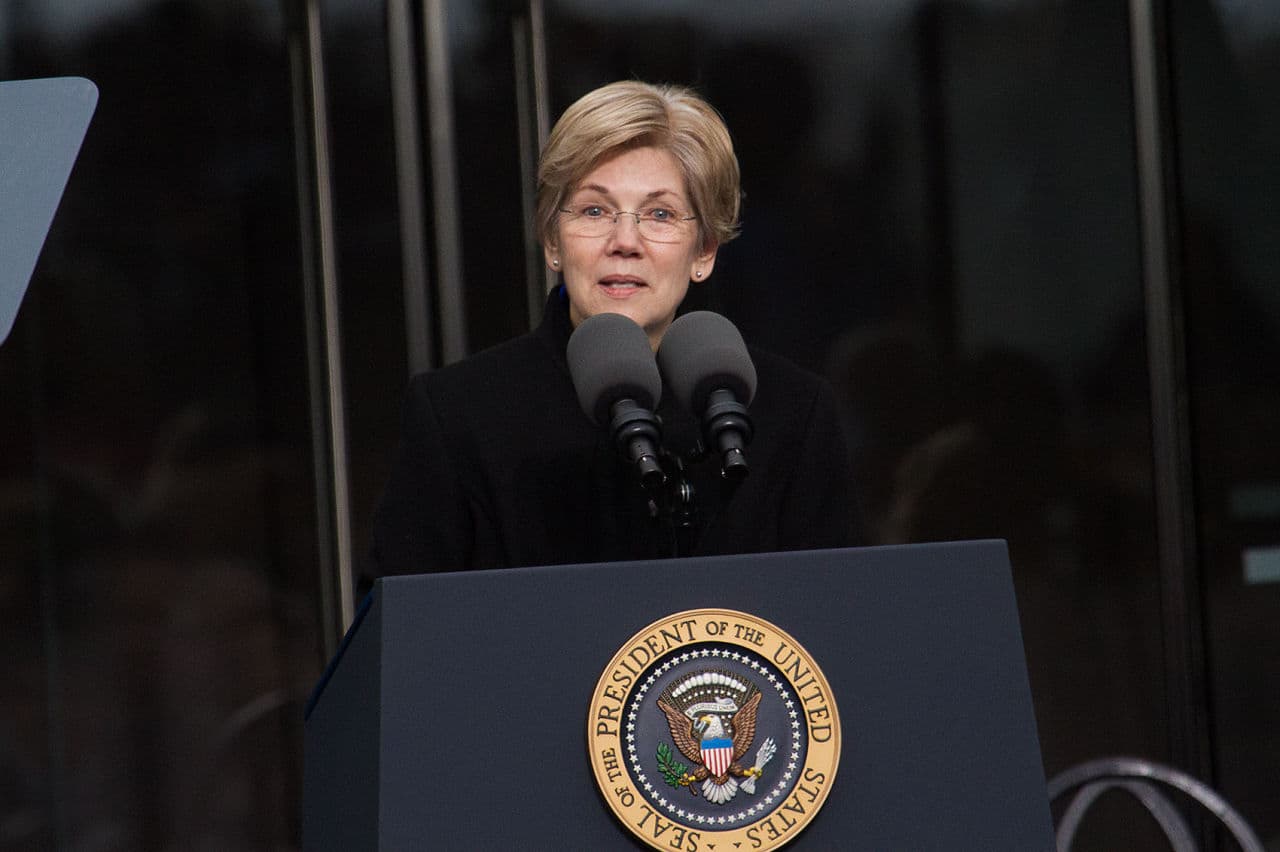 -Massachusetts U.S. Sen. Elizabeth Warren stole the show. As a college professor, she had been pushing for a law to stop banks and credit card companies from driving people into bankruptcy. A Kennedy staffer arranged a 15-minute meeting. An hour and a half later Kennedy told Warren, "You have my vote." She audaciously told him, "We don't need your vote, we need your leadership." He said, "I'll do it." When she left, she stood at the elevators and cried tears of joy. She choked up as she said he had inspired her to run for office. "He changed my life." She now holds his old Senate seat.
-Boston Mayor Marty Walsh noted how Ted Kennedy was immersed in the political culture of Dorchester, Walsh's Irish Catholic neighborhood. "He stood up for working people ... fought for children, the poor and workers." A longtime union man, Walsh recalled how the senator liked to say, "You can spell Kennedy l-a-b-o-r."
-Gov. Charlie Baker, one of three Republicans who spoke at the ceremony, remembered getting a call at home from the world famous senator thanking him for a small local public service task he had performed. Baker observed that his respect for Kennedy grew out of an awareness that, "It's easier to stop something than to get things done." He admired how Kennedy understood what matters in government: "relationships, trust and follow-through."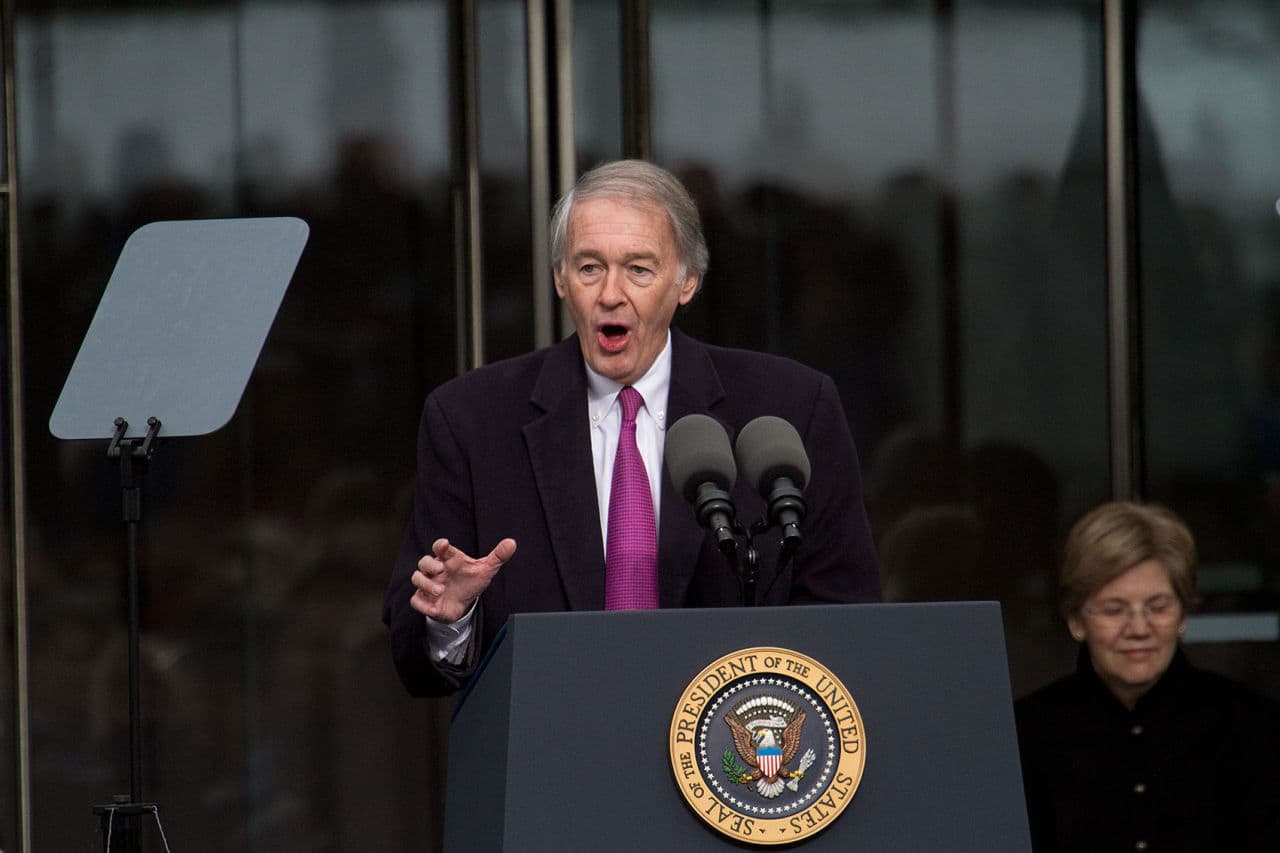 -Sen. Ed Markey called Kennedy "the greatest senator of all time." The example of the Kennedy family "opened windows of opportunity" for him. An authority on the nexus of digital technology and government, he admired how the new Institute harnesses "the power of technology."
-Former South Dakota Sen. Tom Daschle, a longtime Democratic colleague and a member of the Institute's board, hoped the dedication could be a "transformational moment for some who walk through these doors."
-Republican Sen. Trent Lott of Mississippi, another board member, recalled how an immigration bill he had worked on with Kennedy had been scuttled. He wondered "how different things would be if we had passed immigration reform back in 1997." Warm applause followed.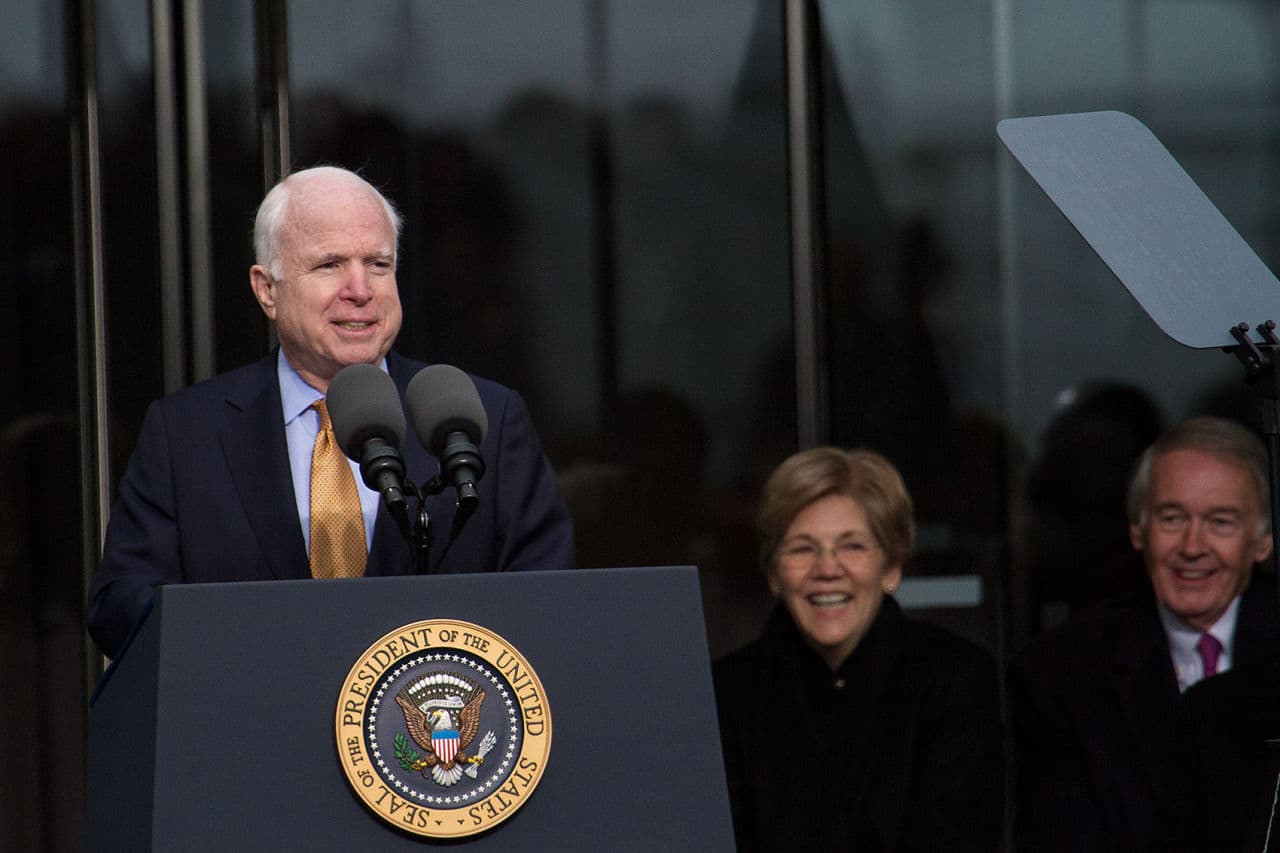 -Arizona Sen. John McCain spoke from the heart, saying "I miss my friend," and noting that the Senate would be "a little more productive and a lot more fun if he were there." He said, like himself, Kennedy "liked a good fight." These days, he said, "It's hard to find people willing to fight as hard" as Ted Kennedy.
-Vice President Joe Biden surprised me with his relative brevity, a mere 17 minutes, and recalled how Kennedy became "my tutor and my guide." Biden came to the Senate only days after his wife and baby daughter were killed in a car accident. He called Kennedy "a big man, always gracious." He taught his colleague to "listen to the other guy." In a twist on an old Tip O'Neill saying, Biden said Kennedy understood "all politics is personal."
-President Obama said "He was my friend, I owe him a lot." He reminded the audience that Kennedy's very first Senate speech was in support of the Civil Rights Act. The president asked rhetorically, as if to Washington politicians, "What if we carried ourselves more like Ted Kennedy?" He wondered aloud about those "who fight to get in the Senate and then are afraid to legislate." He chastised politicians' "trivial pursuits" and making arguments to "cameras instead of to colleagues." He recalled how Kennedy pushed people out of their comfort zone and was not afraid "to reach across our differences to offer a hand of healing."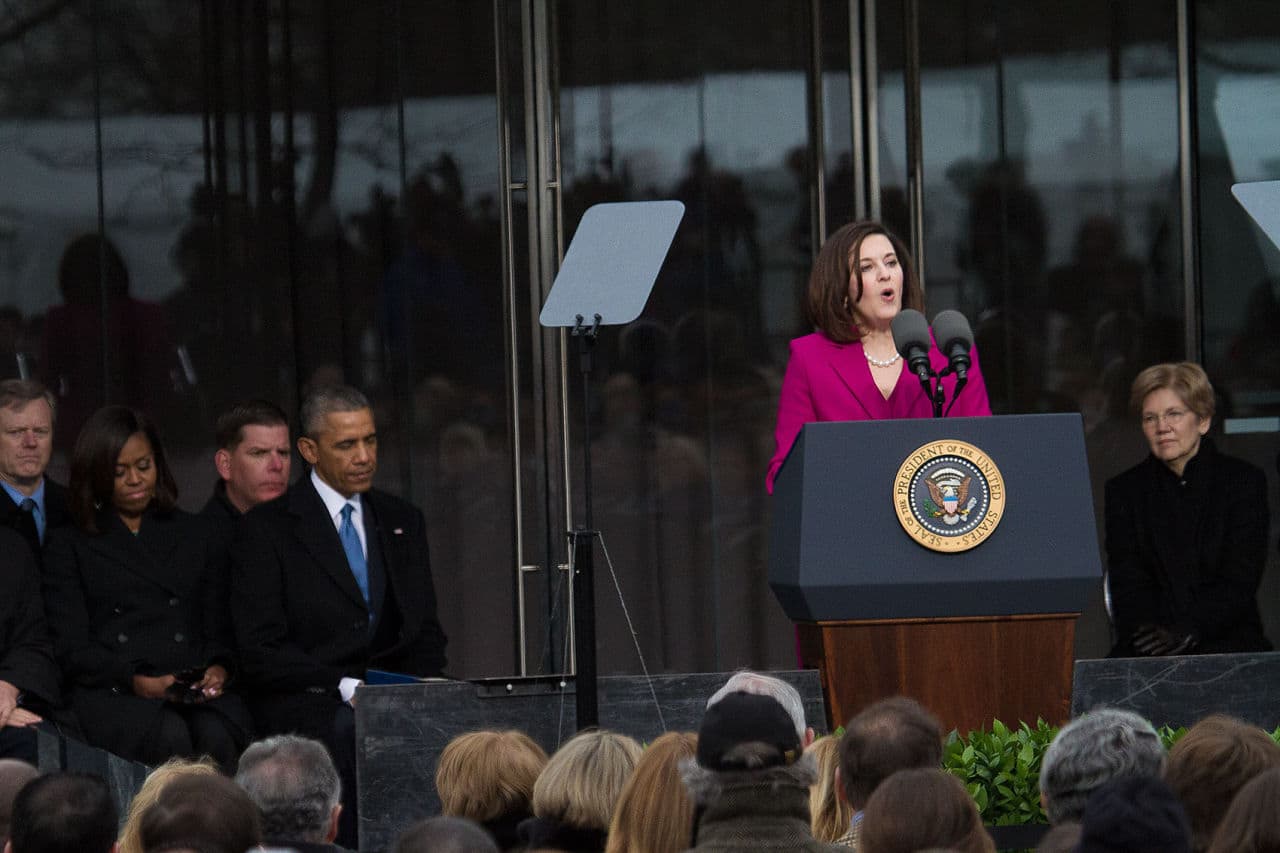 -Vickie Kennedy, the senator's widow, said of her husband's vision, "He believed in the majesty of the [Senate] and its ability to inspire." He told her, "When you become a senator, something happens. You start to think about the country."
Dan Payne is a Democratic political analyst for WBUR.