Julie Burros, Mayor Walsh Announce Cultural Roadmap For Boston
Boston Mayor Martin Walsh and Julie Burros, his chief of arts and culture, previewed a roadmap toward a cultural plan for the city Thursday, focusing on a grassroots outreach to communities and individual artists.
Boston Creates, or #BostonCreates, is the umbrella title for a 10-year plan to provide resources for the creative community, while engaging — and challenging — artists and audiences to articulate priorities for how those resources should be spent.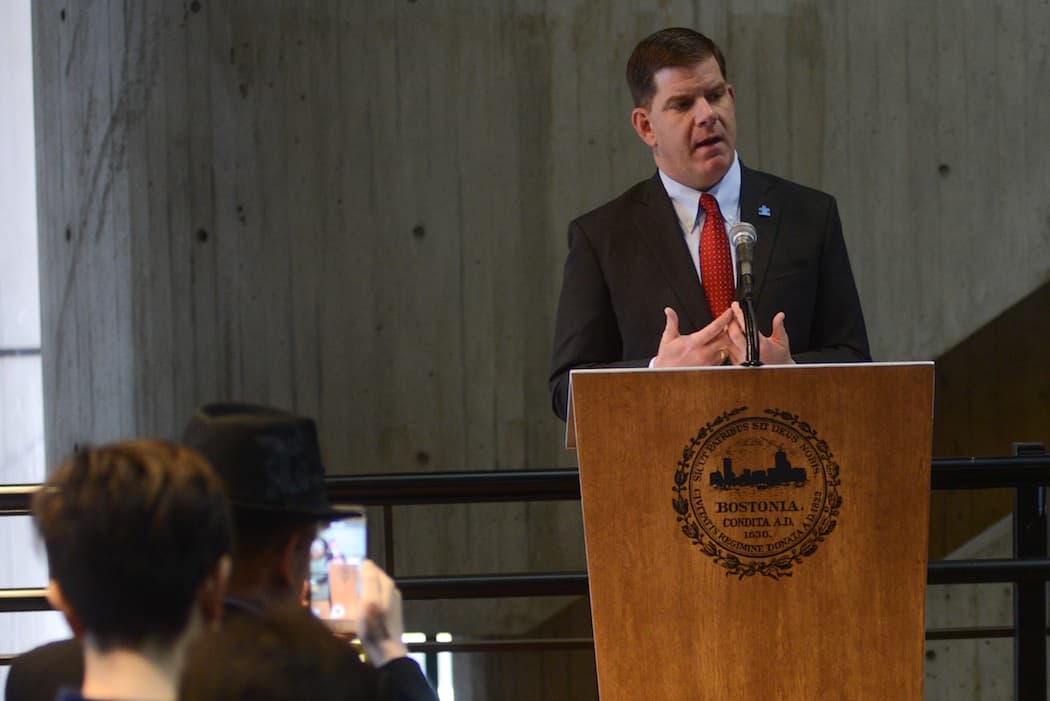 Cultural Planning Group, a consulting firm that has worked with arts communities in other cities, will be partnering with WolfBrown and Archipelago Strategies "to design a robust research methodology, understand the unique creative identity of Boston, and create a plan based on the priorities of the community."
If that doesn't sound specific, members of the arts community seemed excited by the fact that 1) there is a plan taking shape and 2) that it will have significant funding. Walsh has doubled the $160,000 provided by the state for cultural spending. James Canales, president and trustee of the Barr Foundation, also spoke at the press conference at City Hall Thursday, pledging $1.4 million from the Barr Foundation and the Klarman Family Foundation to support all facets of the plan, calling it "visionary and actionable."
The plan calls for the creation of a Leadership Council and Community Engagement Teams, which will help guide the process. (Applications are here.)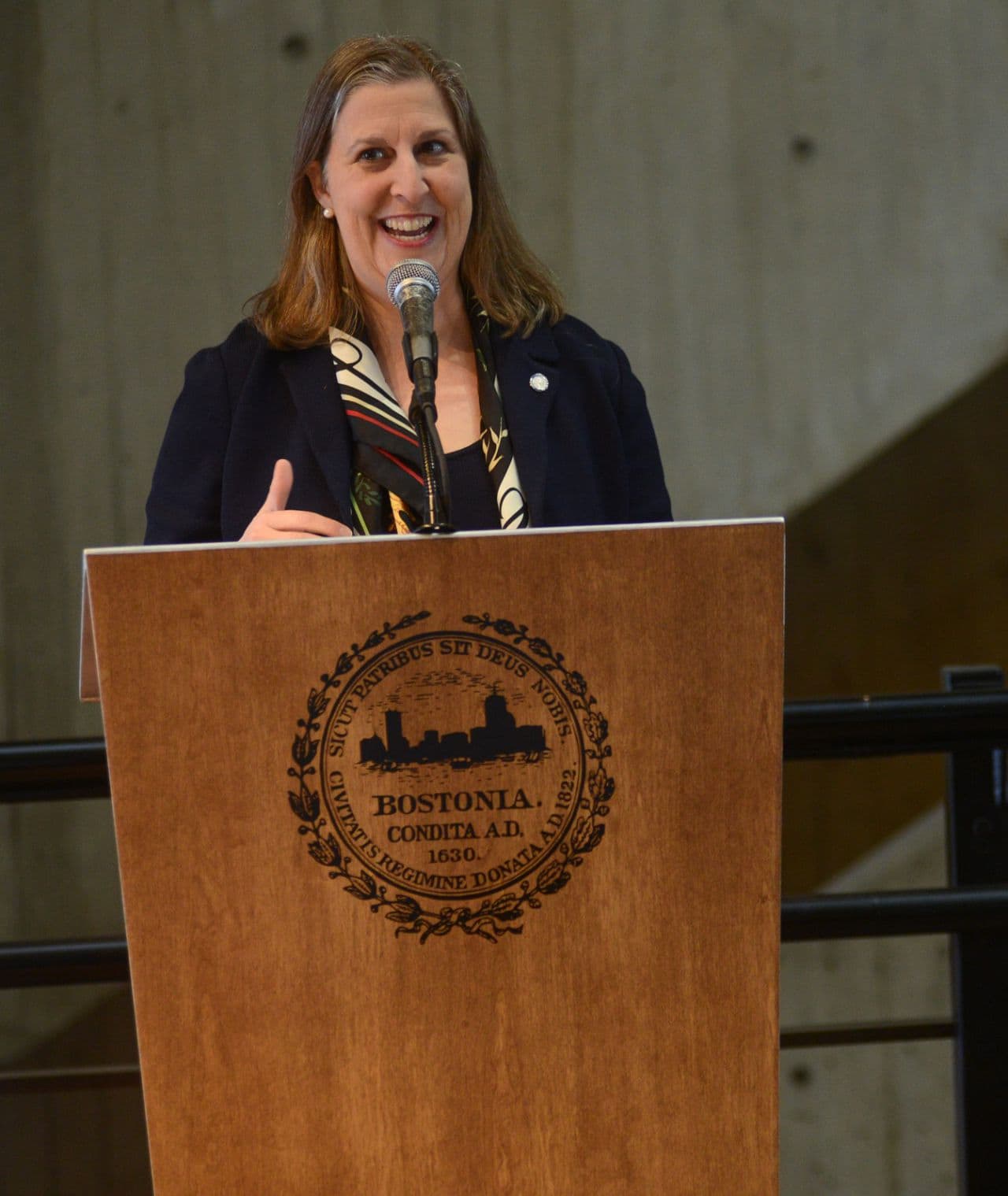 Burros told The ARTery that she wanted to "expand the geography" of grant-giving by going into the neighborhoods. Looking at past applications for grants, she said, "Maybe there were one or two from East Boston. We're going to have workshops in neighborhoods [about getting more involved]. I want to focus more on small organizations where a grant is more impactful." Earlier she told the press conference that they would also be soliciting ideas from people in the neighborhoods about "the role of arts in every day life … You tell us what you consider culture."
(She noted that small and midsize Boston organizations also got a boost this month from Bloomberg Philanthropies, which is allocating $30 million in six cities, including Boston, for cultural organizations.)
Burros also addressed the space crunch, and high cost of renting or owning, in Boston. "How do we pull together? The city can be a partner," particularly with nonprofit building developers.
Walsh credited the arts community for all it has done in Boston. "Where we do fall short," he said, "is in the infrastructure that doesn't support artists." Artists and organizers at the conference seemed to think that change in that regard is in the air.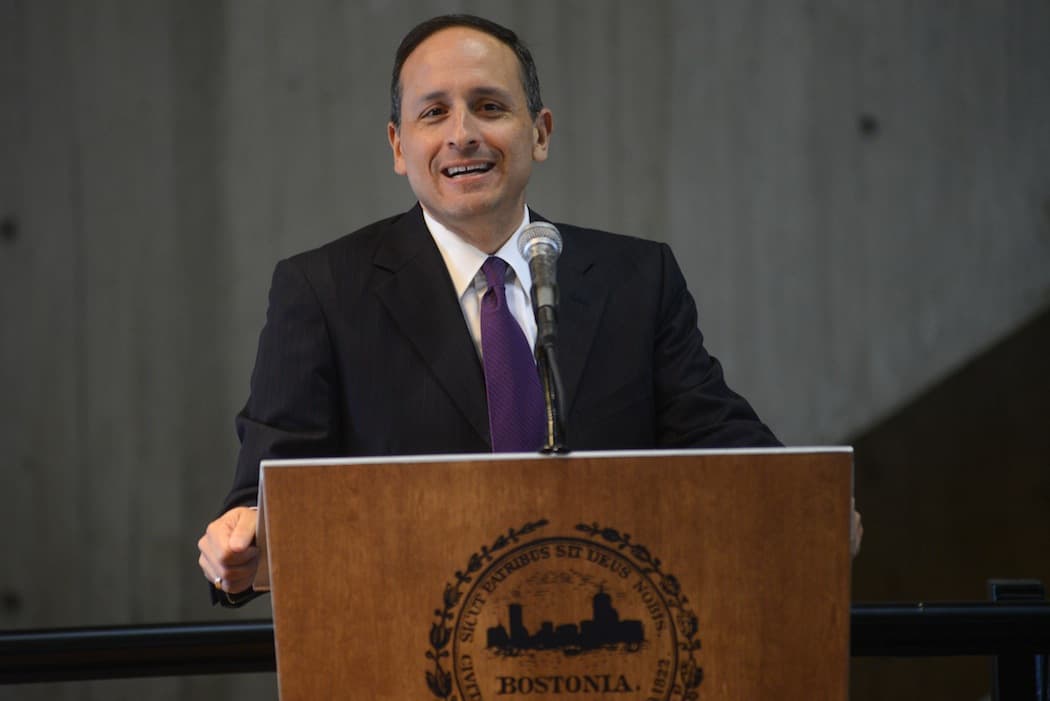 Ed Siegel is editor and critic at large for The ARTery.