Hubway Bike Sharing System To Reopen April 17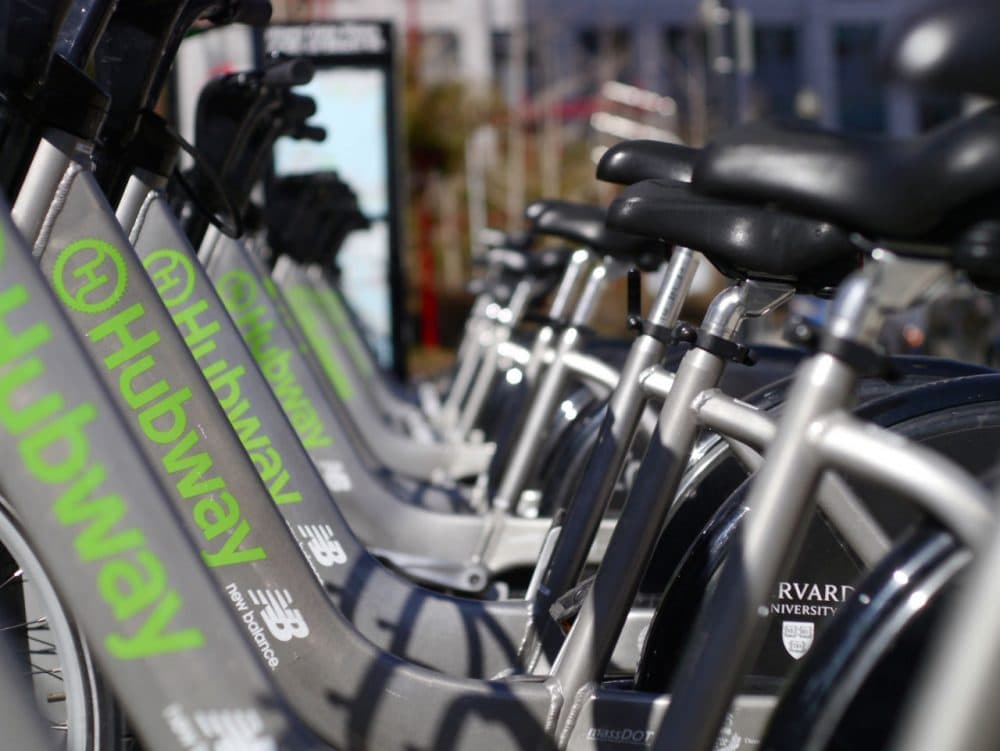 This article is more than 6 years old.
Hubway, the Boston area's bike sharing system, is set to reopen for spring on April 17.
All stations with the exception of 13 along the Boston Marathon route will be ready for the morning commute next Friday. Those 13 will reopen after the April 20 race.
Most of the 140 stations Hubway operates were closed for the winter, except for 32 stations in Cambridge.
Hubway says those 32 stations averaged about 1,900 trips per week between January and March, despite four separate shutdowns due to the winter's record-setting snowfall.
The number of stations in operation this season — 140 — is the same as last year, though Hubway says plans are in the works to add new stations in Boston and Cambridge.
"The return of bikes has become a real sign of spring for the region, and we're eager for system expansion later in the season that will continue to improve the way people move about the city," Boston Mayor Marty Walsh said in a statement.
Hubway says details about new stations will be released later.