4 Lingering Questions After Scathing MBTA Report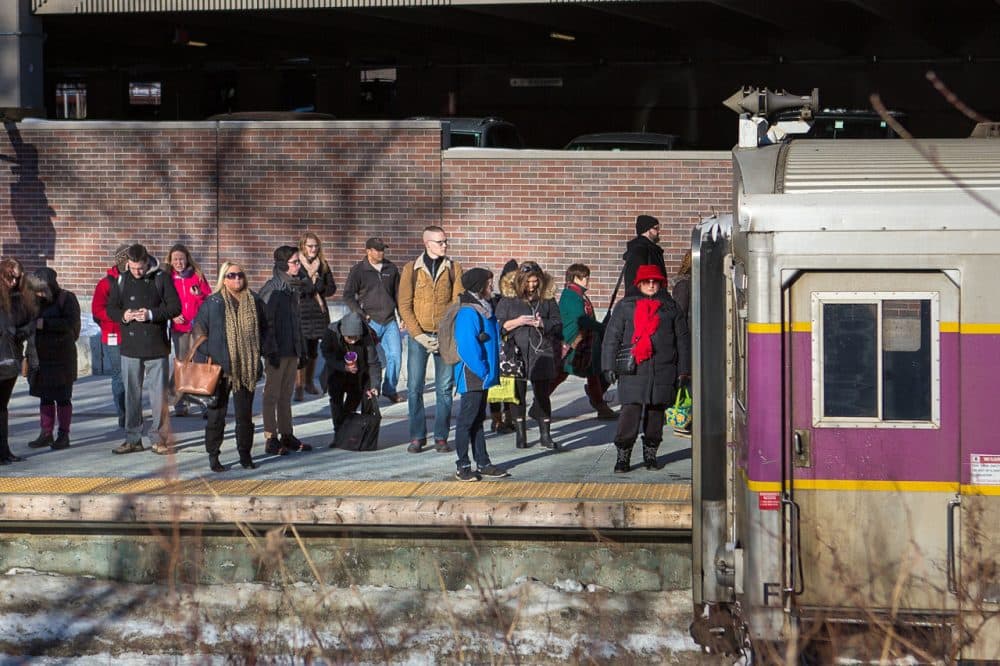 This article is more than 7 years old.
A scathing report on the MBTA, released Wednesday by an advisory panel appointed by the governor, blasts the management of the beleaguered transit system and calls for widespread reforms.
But there are still some lingering questions about the report's findings. Here are a few of those questions:
Will the Legislature follow through on the report's recommendations?
Many of the report's recommendations require the state Legislature to take action (see page 38 of the report), including lifting the cap on raising T fares, and creating a fiscal management and control board to replace, for three to five years, the current MassDOT board.
The report also calls on legislators to amend existing laws to, among other things, review and consider limiting the MBTA's collective bargaining, and limit the MassDOT board members' terms to coincide with the governor who appointed them.
Gabrielle Gurley, at Commonwealth Magazine, calls the report a "gift of political absolution."
Most major renovation projects don't come with a gift card, but [Gov. Charlie] Baker has dangled one in front of legislative leaders. A control board is a gift that essentially absolves the Legislature in the short term by taking the pressure off legislative leaders to deal with MBTA revenue questions.
So will legislators take up these recommendations?
Sen. Thomas McGee, the chair of joint committee on transportation said legislators need more details first from the panel on the data and process it used to develop its recommendations.
"I would like to get more information on how they came to their conclusions, and I think get some clear input from the administration on what they see the direction of some of these proposals should be," he said.
In conducting its report, the panel reached out to dozens of organizations as well and transportation officials and MBTA staffers, but McGee said they did not reach out to the Legislature.
"We didn't have a chance to ask some of these questions directly to the panel," he said. "It was interesting that they didn't ask the chairs of the transportation committee to submit input and suggestions based on many of the reforms that we've implemented through legislation over the last several years."
So his committee has requested the panel appear in front of them at the end of this month to begin that dialogue, McGee said.
While McGee said he wants more information on the report's findings, he believes some of the panel's recommendations have already been addressed by past pieces of legislation.
"There are a number of things that we did that gave the administration the ability to make some of these changes in the MBTA already, so the question is what are they going to do in terms of this report itself?" McGee said.
He later added, "they have an opportunity right now to actually take some action and move forward on some of this, whether it be procurement, human resources, private-public partnerships, etc."
McGee also believes fare increases and expanding advertising — which the report recommends — were already addressed by 2013 legislation.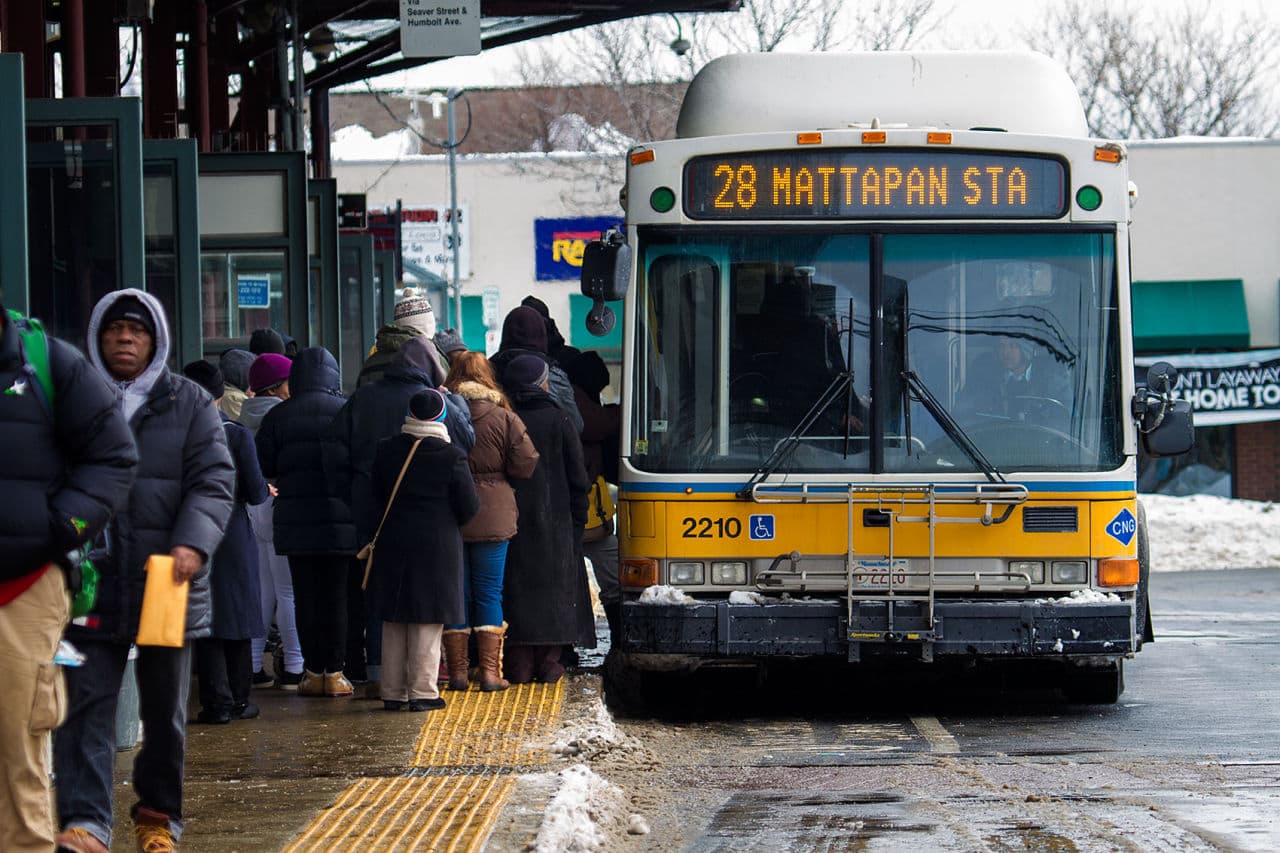 Where is the $2.2 billion in funds the MBTA reportedly did not spend?
The report also criticizes the MBTA for chronic under-investment in capital projects — things such as repairs and upgrades to signals, stations, train cars and other assets.
"In the past five years, the MBTA spent only $2.3 billion of the $4.5 billion it had planned to spend on capital construction," the report said.
But it's unclear if the remaining $2.2 billion was readily accessible money that was just sitting around.
Speaking to reporters Wednesday, Senate President Stanley Rosenberg said he did not want to overblow the issue.
"I don't yet know whether that's $2.2 billion that's sitting in the bank or whether that was bonding authority that they didn't use," he said. "If it's bonding authority that they didn't use, how would they pay the bonds back if they're already running deficits? So they may have held back on some of that $2.2. billion because it was bonding and they just didn't have any way to pay it back."
Transportation Secretary Stephanie Pollack said she doesn't know why those numbers don't match up, but is trying to find an answer.
"I've talked to the interim general manager, and we are already launching an investigation into where the money got stuck," Pollack told reporters after the report's release.
She said the state is hiring a new chief procurement officer — a position that has been empty for two years — and will reform the contracting and procurement process so "we can move every penny of capital that is available to the T out the door and into our assets."
Why is there such high employee absenteeism?
In what it calls an "example of weak MBTA management," the report said high absenteeism by MBTA employees disrupted service and created substantial overtime costs.
"MBTA employees miss an average of 57 working days per year," the report said. It's important to note that this figure includes vacation days. The report calls for the T to crack down on what it calls abuses of family and medical leave, worker's compensation and other types of leave with "proactive management."
But some observers say the report's assessment of absenteeism does not paint a full picture of why employees are taking time off.
"It strikes me that the implication here with absenteeism is that it's a bunch of kids skipping school, smoking pot behind the school building — I don't think that's what's going on at the T," Rafael Mares, an attorney at the Conservation Law Foundation, told WBUR's Asma Khalid.
Mares said it's important to look at the causes of high absenteeism in order to come up with the right solutions.
"So if we've seen that there was more absenteeism during the snowstorm, it's probably because schools were closed and kids were at home and so single parents couldn't go to work," he said. "That's a real challenge, and I think there could be solutions to that problem that are creative."
A footnote in the report (see page 26) lists a number of other types of leave the panel factored in to get to that 57 number, including military leave, jury duty and suspensions — all things that could potentially take an employee off the job for weeks or even months at a time.
The report also says high absenteeism has contributed to thousands of cancelled bus trips each year, but it does not make clear what the overall number of trips were. Steve Koczela, the president of MassINC Polling, points out there's no denominator to provide context.

#MBTA buses ran in the February snow, despite what you may have heard about absenteeism. pic.twitter.com/99RurAIVNq

— Steve Koczela (@skoczela) April 9, 2015
And those tens of thousands of dropped #MBTA bus trips in 2014? Here they are. pic.twitter.com/wUlbbUuhn5

— Steve Koczela (@skoczela) April 9, 2015
Where exactly does revenue come into play?
In all of the talk about fixing the MBTA, there has been debate about reform vs. revenue — do we need reform before revenue? Or revenue now before reform?
The report rejects this debate, saying the MBTA needs both. Still, officials and observers have varying views on the issue.
In discussing the report Wednesday, Gov. Charlie Baker said fixing the T will "require major management changes and reform." He also said the question of additional revenue was "very hard" to answer until the question of existing revenue was addressed, referring to the $2.2 billion the report suggested the MBTA had and didn't spend.
Rosenberg said reform "absolutely" needs to come before revenue because "people aren't going to want to invest in the system until they believe money will be spent well."
Pollack acknowledged long-term investment is needed for the T, but said, "the MBTA that is described in the panel report is literally incapable of spending additional resources while it needs to be fixed."
Mares, the attorney, said revenue has to be a part of the solution alongside with reform. He feels the report lacked details about when the revenue would come in and how much is needed.
"Revenue isn't just something you turn on like a faucet, it's something that you need to work towards, and I think that we need to start working on that right away in order to make sure there's sufficient revenues to make those reforms work when they're in place," he said.
Charles Chieppo, who runs a public policy firm and is a senior fellow at the right-leaning think tank the Pioneer Institute, had another analogy for the reform vs. revenue issue.
"What's very clear from this report is that right now pouring money into the MBTA is like pouring water into a glass that doesn't have any bottom," he told WBUR's Radio Boston. Though Chieppo said he does believe more revenue will be needed in the long run.
Sen. McGee said revenue has to be part of the equation now to avoid problems later.
"We can't just do reform now and in a couple years talk about how we're going to fund some of these things," he said. "We did that in 2009, and it took us four years to get an increase in revenue to address the transportation crisis we face."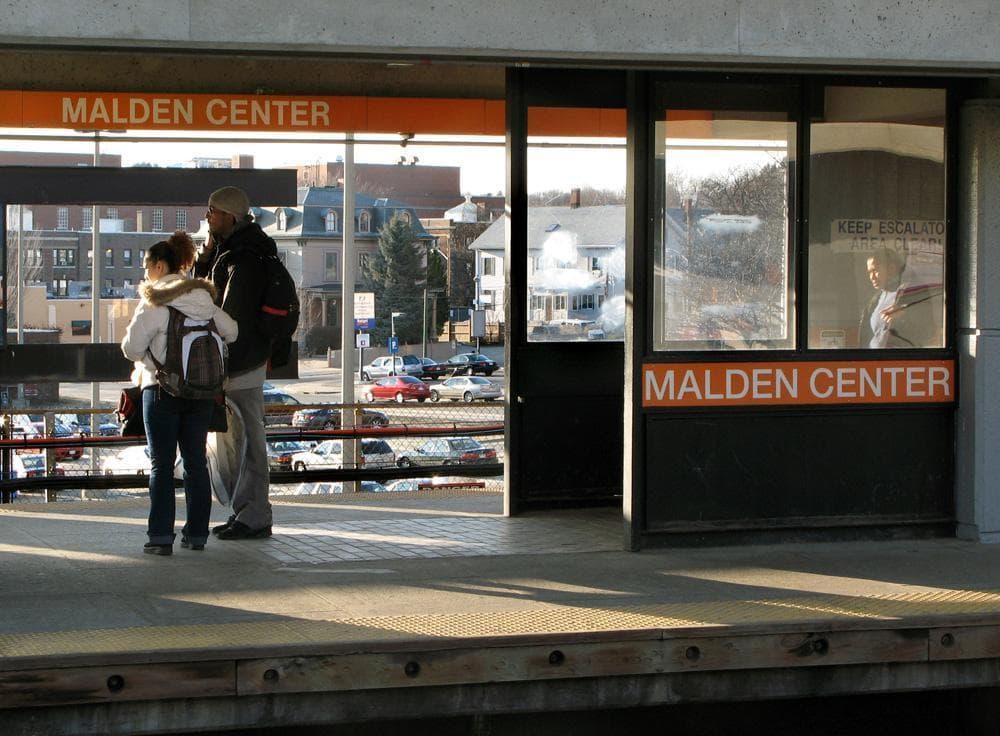 The report does suggests several ideas for bringing in new revenue, including selling or leasing MBTA surplus land, having new developments near stations pay to support service and using a portion of property tax to cover capital project costs.
But a major piece of what the report had to say about revenue was its recommendation to allow for fare increases — something not everyone agrees with, especially after this year's brutal winter.
"I think raising T fares now, after the winter meltdown, after we have rejected an inflation-adjustment to the gas tax is bad policy and frankly, morally wrong," said Jim Aloisi, the former state transportation secretary. "We are asking the people who can least afford to pay to once again pay. We are not shifting the funding assistance from highway to transit like we should be doing, and the idea that we will raise any significant amount of revenue by raising fares to address the critical needs of the T is just not the case. It's a false premise."
Aloisi believes the T's critical problems are a lack of resilience and overcapacity. He doesn't believe the report creates net new revenue to solve those issues.
The report compares the T to other transit systems in cities such as New York, Washington, D.C., Chicago, San Francisco and London and says Boston lags significantly behind in fare prices.
But Mares called that an apples to oranges comparison. He said when comparing prices the type of service being offered, such as hours of operation and modes of transit, has to be considered.
"The T is the only agency in that list that has seven different modes ... if you do a comparison for fare recovery — the percentage of the operating budget that's covered by fares — and you do it by the individual modes, the T does quite well," he said.
In cities such as Washington, D.C., for example, fares vary depending on the distance you travel on the train and the time of day.
And Chieppo believes, while raising fares may not be a good idea right now, the T does need to look at similar price structure changes in the future.
"Clearly compared to competitor agencies over the longer term we are going to have to raise fares," he said. "There are ways to do that with technology as far as congestion pricing — different pricing for different modes, different pricing for different times of day, you can even do lower pricing for people who show need."