Around Boston, Acts Of Service Commemorate 2 Years Since Marathon Bombing
03:03
Play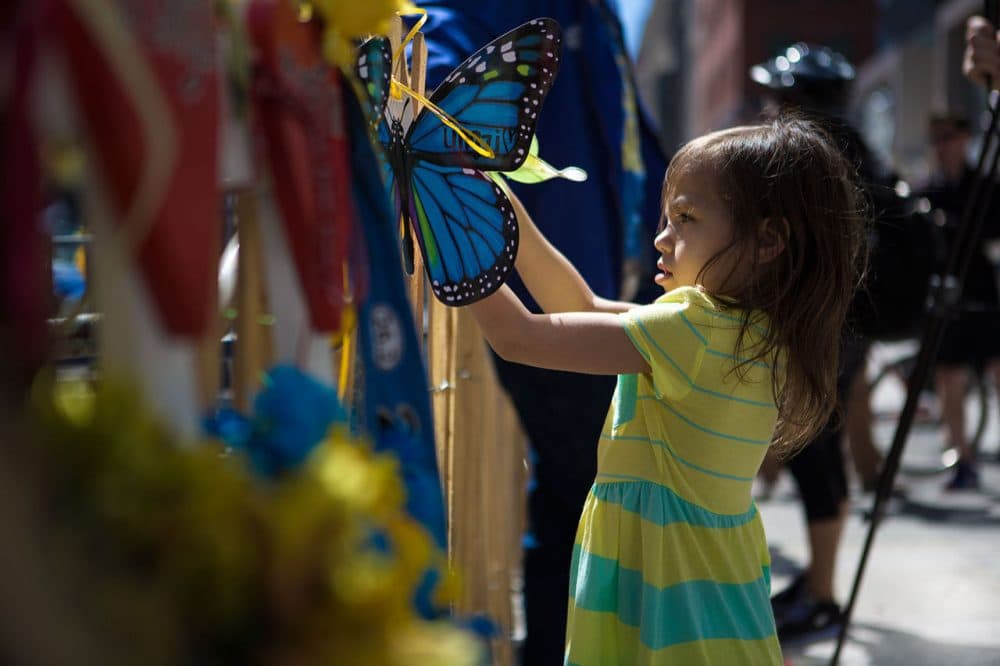 This article is more than 6 years old.
Throughout the Boston area on Wednesday people marked the second anniversary of the marathon bombing with acts of service.
Mayor Marty Walsh declared April 15 One Boston Day, intending it to be a day for Bostonians to show the resiliency and generosity people showed on the day of the bombing.
"It really came out of the survivors and their resiliency for the city and their love for the city, and really trying to do acts of kindness," Walsh said.
The acts of kindness took many forms.
In the lobby of the Hyatt Regency Boston downtown, they took the form of running shoe donations.
Terry Dunbar, the hotel's general manager, explained that hotel staff asked a neighbor what the homeless needed most.
"They actually went over to St. Francis, the shelter, and asked them what their preference was. Apparently shoes was most needed item," Dunbar said, referring to the nearby St. Francis House.
The Hyatt asked guests who came to Boston with running shoes to leave them behind.
Author Nila Webster chose another way to demonstrate her resiliency and her generosity.
Diagnosed with cancer five years ago, she chose Wednesday to donate books of her mother's poems to all 3,500 Boston Public School sixth graders. Webster addressed a class at the Perry School in South Boston.
"How is a library a magical kingdom?" she asked the class.
"A library is a magical kingdom because it's got lots of books and it's a place where you can display some of the books you've written and some poetry books," one boy replied.
"That is an outstanding answer," Webster told the boy.
Near the finish line in Copley Square the American flags at half staff along the facade of the Boston Public Library looked like they were right out of a Childe Hassam painting.
Across the street, inside the Old South Church, "service of resiliency" was held.
Several people at the sparsely attended service wore yellow jerseys for the Martin Richard Boston Marathon team, named after the 8-year-old boy killed by one of the bombs. One man wore a yellow shirt that said "survivor." And in the back sat former Gov. Deval Patrick, who said he had come to this place from another place: "a place of grace affirmed."
This segment aired on April 15, 2015.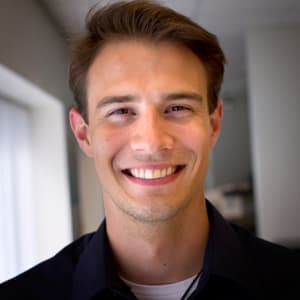 Jack Lepiarz Reporter and Anchor
Jack Lepiarz is a reporter and anchor at WBUR.