11 Days After Arriving, Woburn Marine Was Among Last To Die In The Vietnam War
Play
This article is more than 8 years old.
Part of a series we're calling "40 Years Later: A Return To Vietnam," on the 40th anniversary of the fall of Saigon and the final evacuation of U.S. troops.
BOSTON -- It was 40 years ago on this day — April 29, 1975 — that the last two U.S. service members to die on the ground in Vietnam were killed.
Both were Marines, killed simultaneously in a rocket attack by the North Vietnamese at Tan Son Nhut airbase. One was Darwin Judge, a 19-year-old lance corporal from Marshalltown, Iowa. The other was from Massachusetts: 21-year-old Cpl. Charles McMahon, of Woburn.
For years during the Vietnam War the U.S. used Tan Son Nhut as a major base for airborne military operations. But on this week in 1975 it was engaged in a huge airlift, evacuating the last U.S. personnel — and South Vietnamese who supported the U.S. — out of Vietnam.
The war had ended in 1973 with the Paris Peace Accords, but the North Vietnamese, anxious to complete the takeover, were attacking the airport to disrupt the evacuation.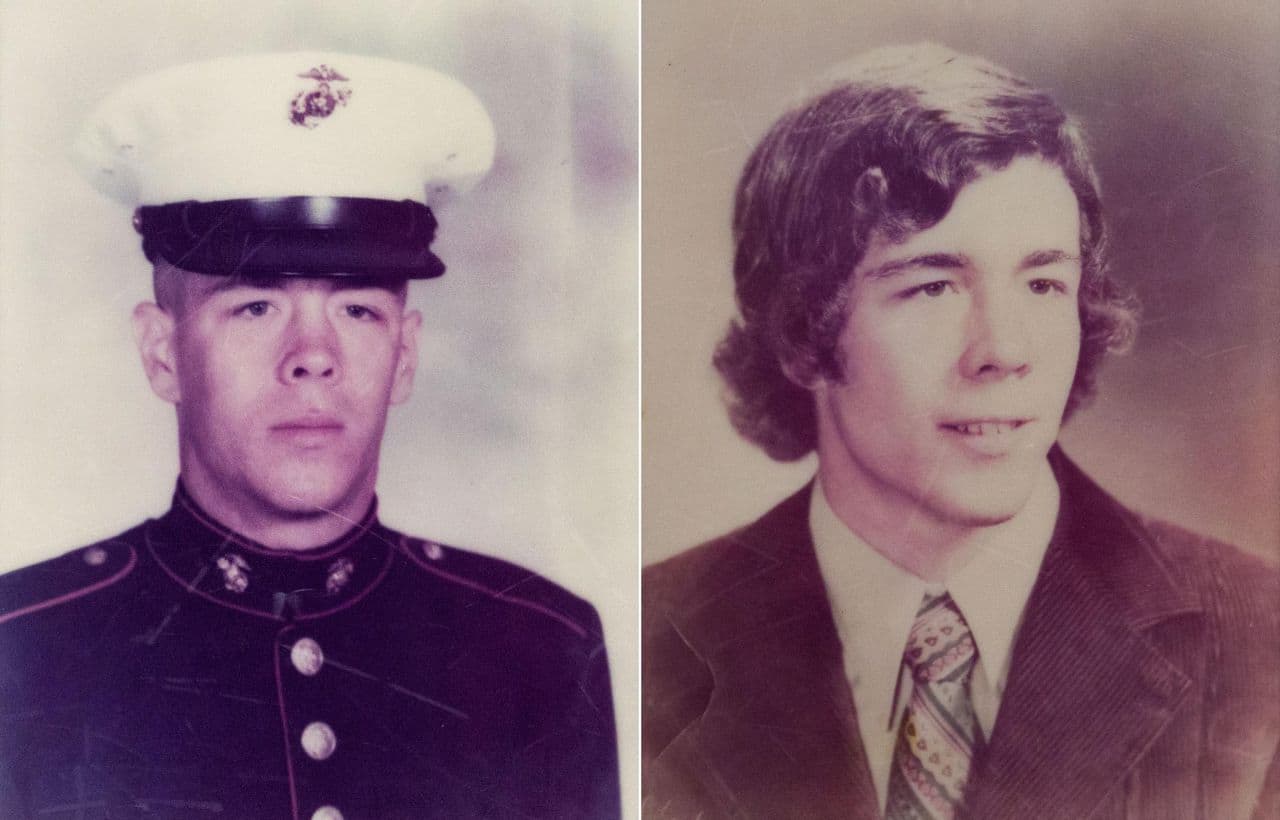 'A Second Home'
Charlie McMahon's life in Woburn revolved around the local Boys Club.
He had a bike and a dog and a tree house, but when the Boys Club and its pool opened in 1964, Charlie and his best friend George Holland joined. They were 10 years old and stayed through high school.
"There were times when he wouldn't leave the club from Friday until almost Monday morning," Holland recalled recently. "It really was a second home, by choice of course, but there was always something fun to do, and the practical jokes and shenanigans were relentless."
There was a serious side too: McMahon was so good in the pool that he became a coach and mentored younger kids. He was named Boy of the Year in 1971.
The club was a life changer for both Holland and McMahon.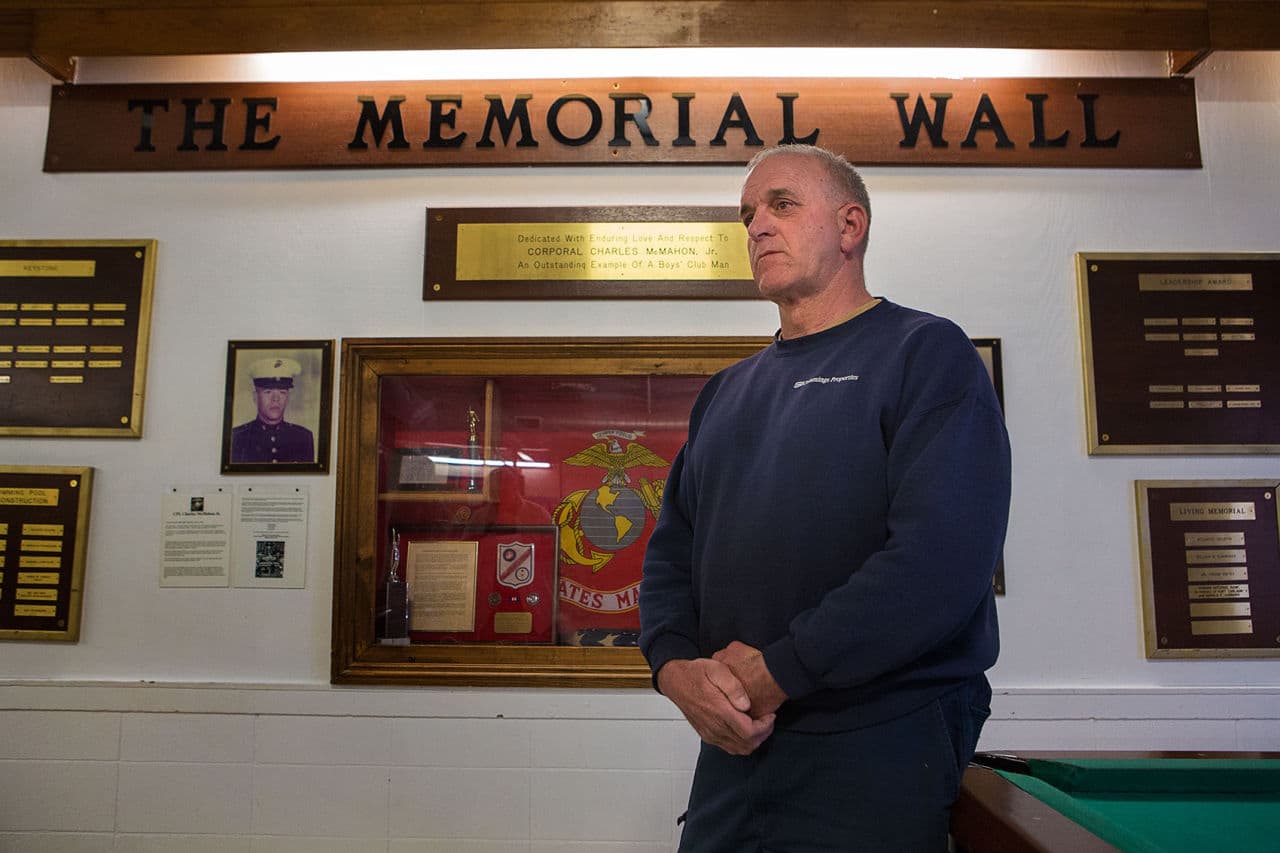 The club director, Charlie Gardner, was a veteran Marine who fought in the Korean War, where he earned a Purple Heart. Holland remembers Gardner loved to talk up life in the Corps.
"We were just absolutely glued to his stories and just admired his contribution to the country and the patriotism," Holland said.
McMahon and Holland both joined the Marines, as did others from the Boys Club. Holland says McMahon was a natural.
"Whenever he came home he would always tell me, 'Bring your dress blues because we're going out to dinner in our uniform,' " Holland recalled. "His parents would take us out to a nice restaurant. And this was '74ish, when being in the military really wasn't all that popular a thing at the time. He didn't care, he was so proud to be a Marine and it was obvious to other Marines that he was."
'Beyond Belief'
McMahon became a Marine police officer and entered the school to become a Marine security guard at a U.S. Embassy. When he graduated he was assigned to Saigon.
He arrived on April 18, 1975, and as a newbie was stationed at what was thought to be a relatively safe place, Tan Son Nhut airbase, to help provide security.
"My thought process is they were put in an area where we thought they would be out of harm's way," said John Ghilain, a former Marine who was assigned to guard the embassy in Saigon. Ghilain took a special interest in McMahon. As he put it, the two were like neighbors: McMahon from Woburn, Ghilain from Medford.
But in fact the airbase was not safe, and on April 28, 1975, the North Vietnamese commenced an air and rocket attack.
Ghilain was at the U.S. Embassy a few miles away, where he said he could see the explosions at the airfield.
It's believed McMahon and Judge were killed instantly in the rocket explosion. Judge was badly burned. McMahon's body was shattered.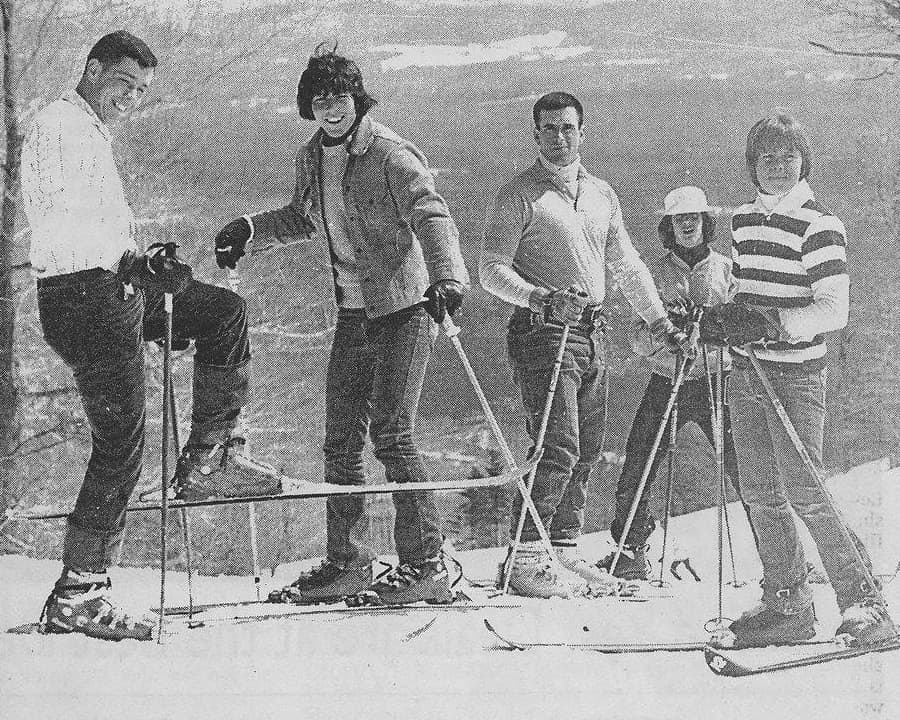 McMahon was in Vietnam for just 11 days before he was killed on April 29, 1975 — 11 days shy of his 22nd birthday.
Holland, his best friend, was notified on duty in Connecticut.
"I had just checked in to Marine barracks New London, Connecticut," he recalled. "We were in the middle of commanding officer's inspection and I got called down to the guard officer, Lt. Taylor's office, and he says, 'I'm sorry to meet you under these circumstances ... your best friend Charlie was one of the two Marines killed in Saigon.' "
Holland said there was a certain sense of disbelief, that with the war winding down and most of the troops gone, he had assumed his friend would be safe.
"It's still beyond belief that, you know, you went to the embassy and it was winding down, it was over," Holland said.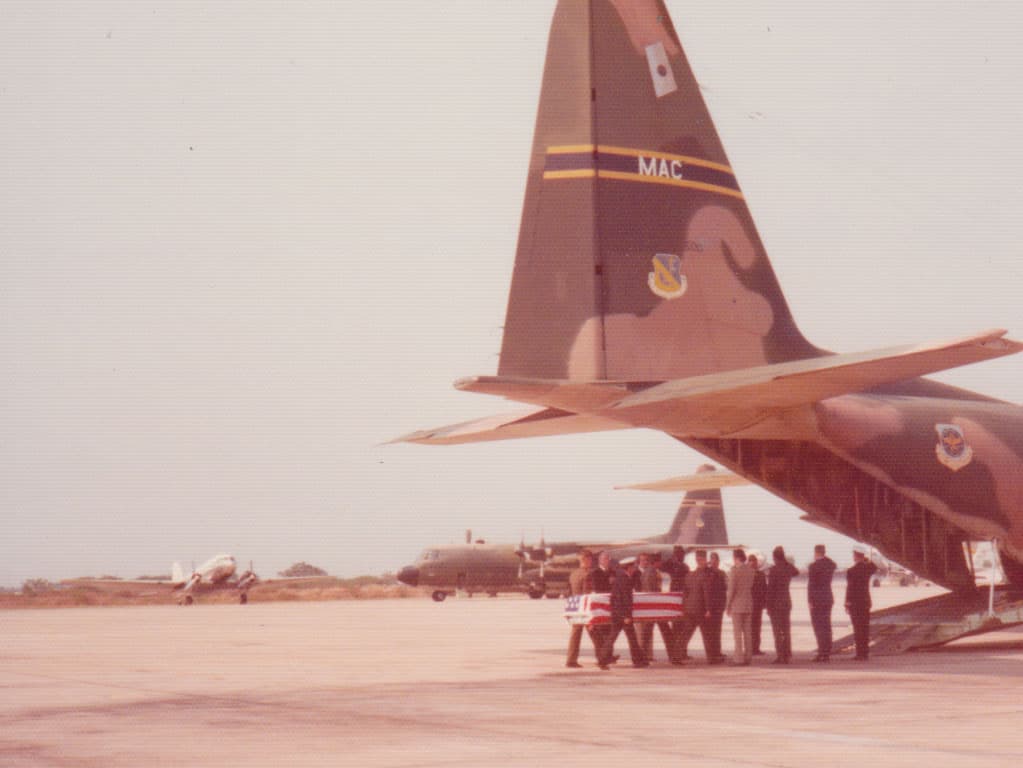 It was unfortunately not completely over for McMahon and Judge.
In the confusion of the evacuation, their bodies were forgotten, left behind as the North Vietnamese took over.
It took a year of behind the scenes negotiations by U.S. Sen. Edward Kennedy to win the release of their remains. Judge was buried in Iowa, and McMahon at home in Woburn.
In Vietnam, the end of the war is apparently still a touchy topic. A plan to lay a wreath at the site where McMahon and Judge were killed 40 years ago was recently canceled over political sensitivities.
But back home in Massachusetts, there is a memorial wall at the Boys and Girls Club of Woburn in memory of Charlie McMahon.
It contains the American flag that draped his coffin, his posthumously awarded Purple Heart, and what his best friend Holland thinks would be his most prized possession: his Boys Club membership card.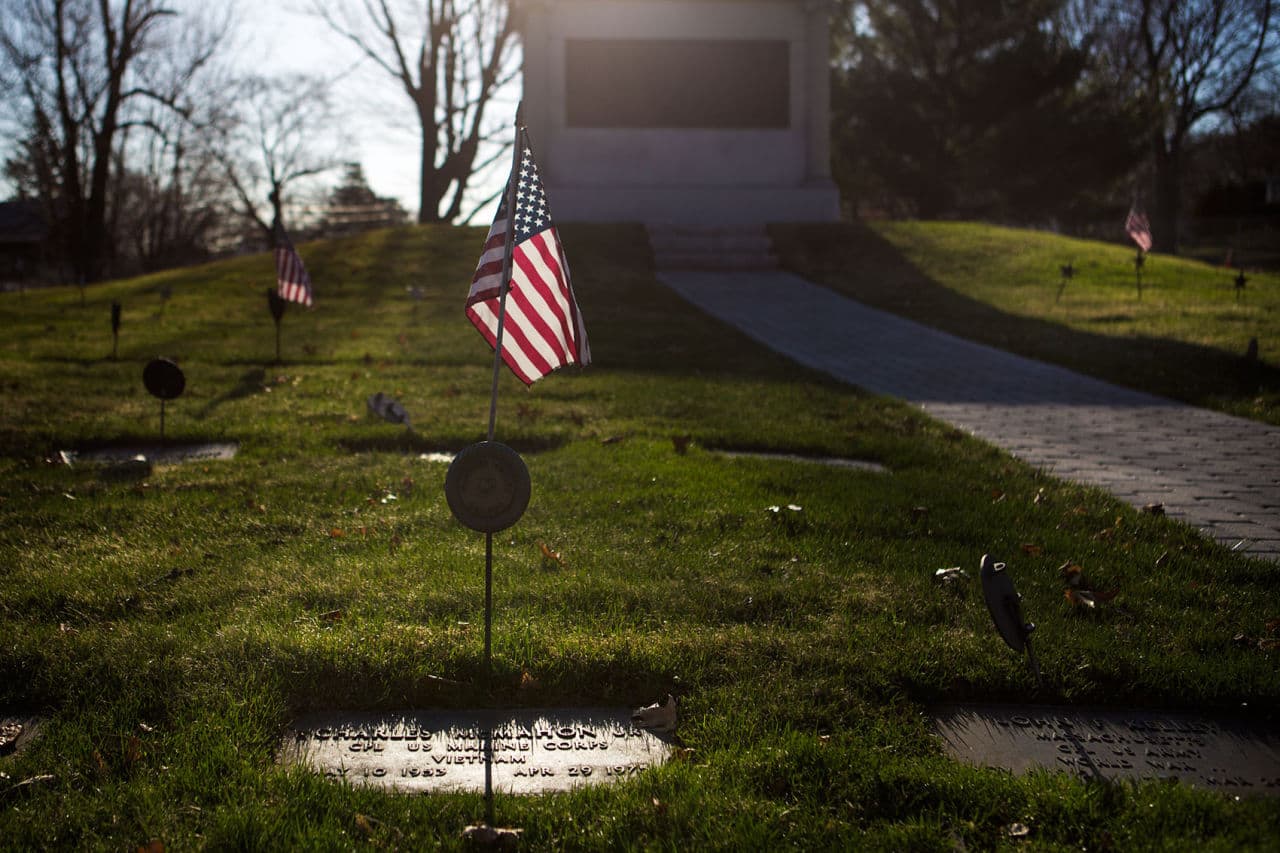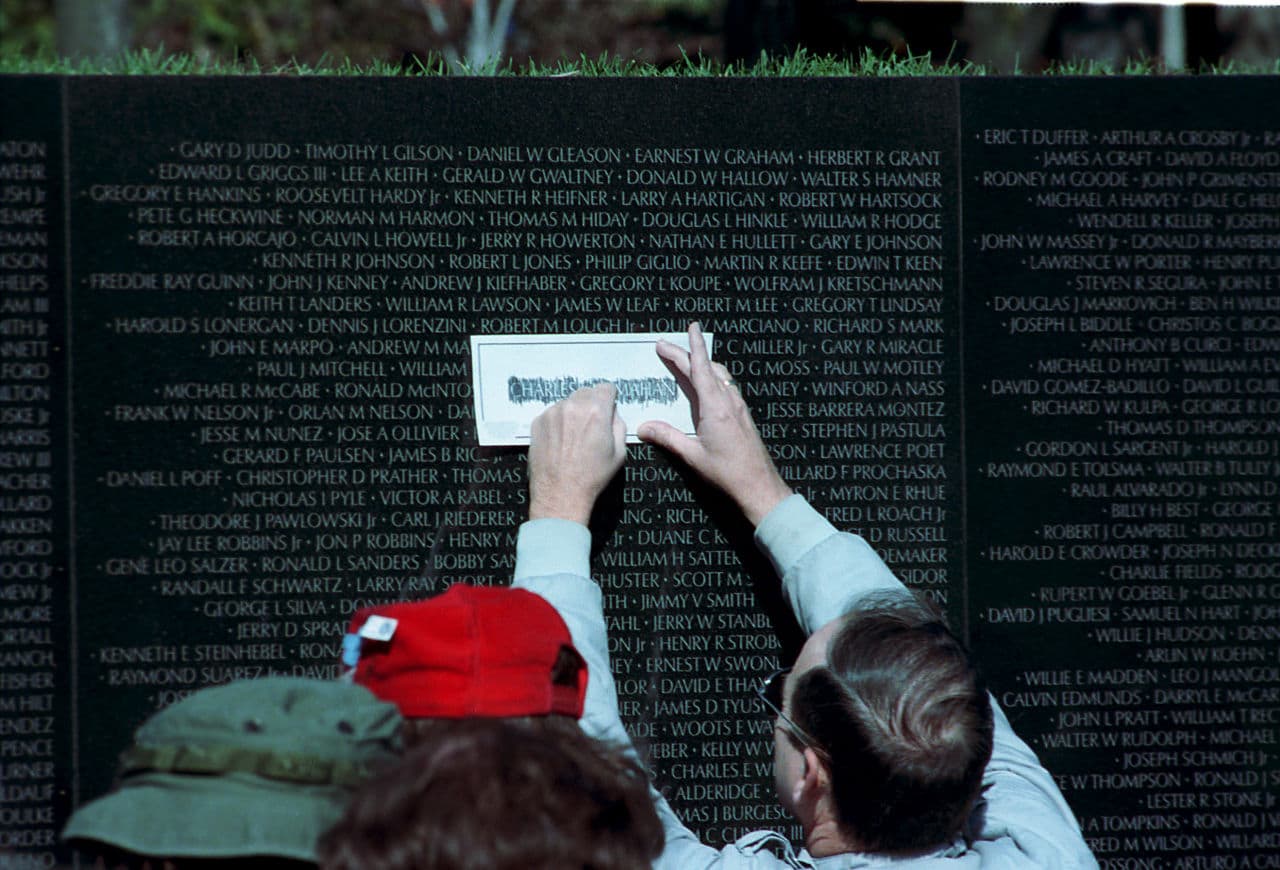 This segment aired on April 29, 2015.