How The Last 2 U.S. Service Members Killed On Vietnamese Soil Finally Made It Home
07:26
Play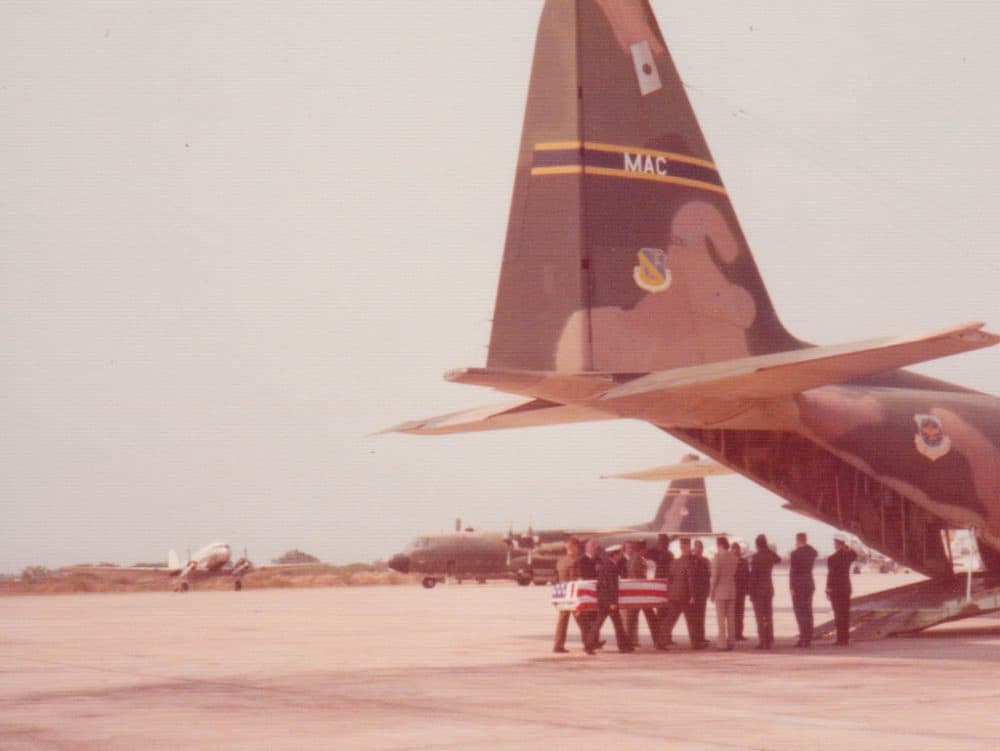 This article is more than 6 years old.
Part of a series we're calling "40 Years Later: A Return To Vietnam," on the 40th anniversary of the fall of Saigon and the final evacuation of U.S. troops.
BOSTON — Forty years ago today, on April 29, 1975, two Marines stationed in Boston came to the door of Charlie McMahon's childhood home in Woburn.
They were there to deliver devastating news to the Marine's parents, Charles and Edna: Their 21-year-old son had been killed in Vietnam.
McMahon was one of the last two U.S. service members to die on the ground during the Vietnam War, killed in a rocket attack by North Vietnamese troops on an airbase in Saigon while on a security detail.
What McMahon's parent didn't know at that point was that in the chaos of the U.S. evacuation of Saigon, Charlie's remains, and those of the second Marine killed, Darwin Judge, were left behind.
The family turned to Sen. Edward Kennedy for help, and Kennedy quickly responded.
"I think that was something that came to him almost innately," longtime Kennedy aide Paul Kirk said in an interview. "By that time in his life, his three older brothers had lost their lives in service to this country and there'd be a natural kind of empathy for those who wore our uniform half a world away and suffered or even paid the ultimate sacrifice."
Kennedy, who had contacts in South and North Vietnam through his work on a Senate subcommittee on refugees, had focused on helping people fleeing the region in the wake of the fighting.
"He sent immediately a communication in May to Madame Binh, who was the foreign minister of the Provisional Revolutionary Government of South Vietnam, and he sent later communications to the North Vietnamese," recalled Dale DeHann, one of Kennedy's chief aides on the committee.
Kennedy also spoke to others, like the Vietnamese ambassador to France, and several officials at the United Nations.
DeHaan says getting the bodies back became almost an obsession for the senator.
"Any channel we had to communicate the need for the repatriation of these Marines was important," DeHaan recalled. "And he was very, very persistent on that. We spent an awful lot of time on pursuing this very important issue for him."
But months went by. Then at the end of 1975, officials in Vietnam informed Kennedy that the remains had been located.
Weeks later, DeHaan took an Air France charter to Vietnam to collect the bodies. There were two wooden boxes, the remains inside, and two sets of dog tags.
It was February 22, 1976 — by chance, Ted Kennedy's birthday. The remains of Darwin Judge and Charlie McMahon were finally being repatriated.
"I might point out that one of the things that the senator insisted on was, he insisted on flags for the caskets," DeHaan recalled, his voice cracking. "And before we left, the Marine commandant gave us the flags to use on the caskets before they were put on the plane, so that when they were taken off the Air France they would be draped in the American flag."
Kennedy was in the group that received McMahon's remains at Logan Airport, and later attended his funeral in Woburn.
Did Kirk — who would be appointed to take Kennedy's place in the Senate when Kennedy died years later — think it odd that the remains of the last two men killed in Vietnam, on Vietnamese soil, were turned over not to the White House or the State Department, but to the office of a U.S. senator?
"I wouldn't expect that to happen, nor would you, but at the end of the day folks knew that Sen. Kennedy and his staff could be trusted and this was the way to get those boys' remains back to their families in the most expeditious manner."
Charlie McMahon is buried in the Woodbrook Cemetery in Woburn, in a section reserved for veterans.
This segment aired on April 29, 2015.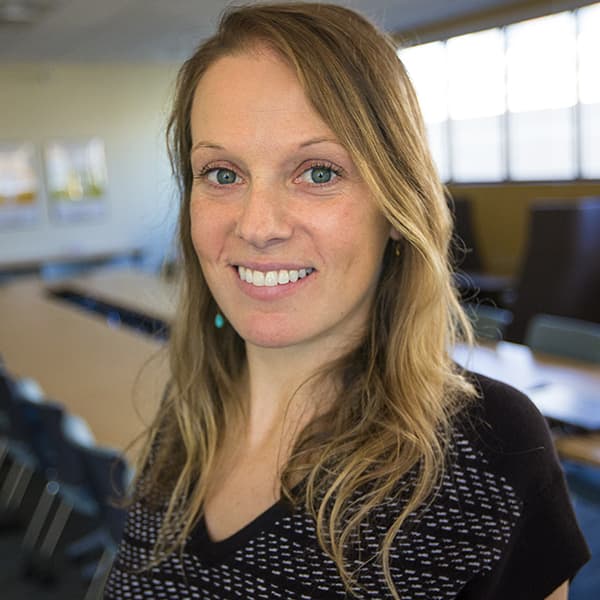 Shannon Dooling Investigative Reporter
Shannon Dooling is an investigative reporter at WBUR, focused on stories about immigration and criminal justice.