Boston Officer Shot In Face Eager To Return To Work
This article is more than 7 years old.
The Boston police officer shot in the face at close range during a traffic stop in late March says he can't wait to return to duty.
Officer John Moynihan tells the Boston Herald he's undergoing rehabilitation and being told to be patient, but "I am not a patient guy."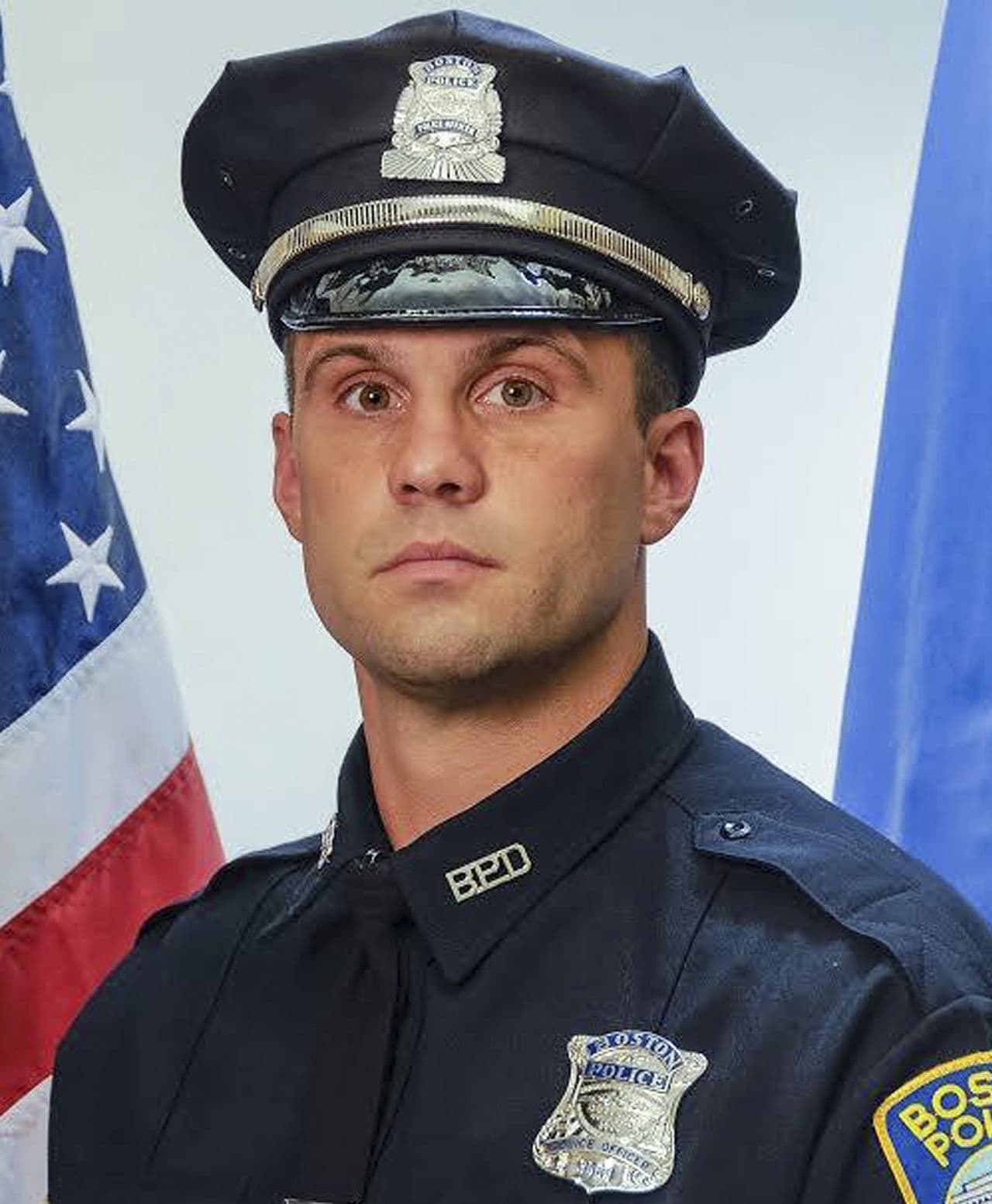 The 34-year-old Moynihan was shot with a .357 Magnum during a traffic stop. The shooter was shot and killed by other officers.
The bullet entered just under his right eye and lodged near his ear.
He spent about two weeks in the hospital before being discharged April 11.
He says his hearing was affected and his smile is droopy. He says he's walking a lot to help regain his balance.
He says "I dream of pinning on that badge again."