Key Moments From Day 7 Of Penalty Phase Testimony: Tsarnaev's Relatives Testify
03:53
Play
This article is more than 6 years old.
For the first time in the Boston Marathon bombing trial, jurors Monday saw some emotion from the defendant.
Below find key moments from Monday's testimony, and see all of Monday's live coverage here.
---
-Dzhokhar Tsarnaev has shown almost no emotion throughout his trial. He has sat, appearing largely disinterested as witnesses have recounted horrifying stories of losing limbs, loved ones, even children.
But when his aunt, Patimat Suleimanova, took the stand Monday and began weeping loudly, it appeared to be too much. After about a minute of silence in the court, save for Suleimanova's sobbing, she was excused from the witness stand without testifying. As she left, Tsarnaev was seen wiping his eyes with a tissue multiple times and sighing heavily.
-Shakhruzat Suleimanova is Tsarnaev's aunt and his mother Zubeidat's sister. Suleimanova's testimony came after jurors saw photos of a young Zubeidat, dressed in fur coats, leopard print hats and wearing bright jewelry. That made it all the more striking, Shakhruzat testified, when Zubeidat visited Russia some years later now dressed conservatively, often in all black, while wearing a head scarf.
Suleimanova also testified that she saw a similar change in Tamerlan Tsarnaev during his visit to Russia in 2012.
-Nabisat Suleimanova, Dzhokhar Tsarnaev's cousin, testified about Chechen and Avar cultures — Tsarnaev's parents' ethnicities. While there are differences, she acknowledged both cultures place enormous responsibility on the two oldest males of the family. Family decisions are made by the father, she and others testified, and if the father is deceased or unable to make the decisions, the responsibility/power falls to the oldest brother.
This is part of the defense strategy to lay as much responsibility for the marathon attacks at the feet of Tamerlan Tsarnaev, who was the oldest Tsarnaev still living in the U.S. at the time of the bombings.
-Alexa Guevara returned to the stand near the end of the day Monday. She testified previously, breaking down in tears while remembering Tsarnaev as a friend who pushed her to take advantage of her talent and go to art school. Under prosecution cross-examination Monday, Guevara admitted that she was not aware of all of Tsarnaev's more nefarious deeds.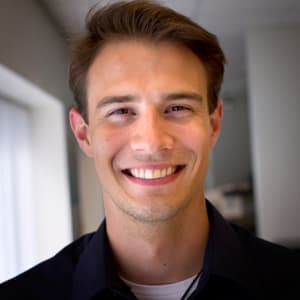 Jack Lepiarz Reporter and Anchor
Jack Lepiarz is a reporter and anchor at WBUR.