Photos: An Aerial Sculpture Over Boston's Greenway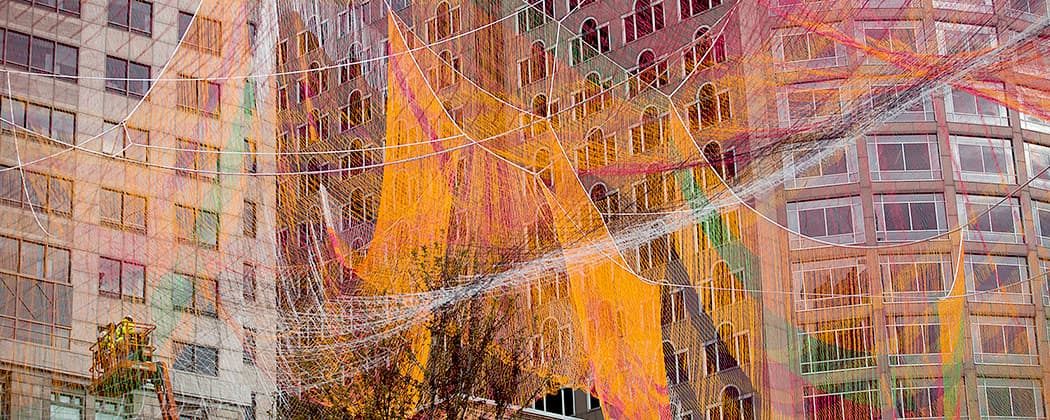 This article is more than 6 years old.
This weekend a shimmering urban sculpture rose over the Rose Kennedy Greenway in downtown Boston.
Construction crews started raising the sculpture, by local artist Janet Echelman, early Sunday. It will remain suspended over the Greenway, near the InterContinental Hotel, through early October.
Read Andrea Shea's full story on the sculpture here.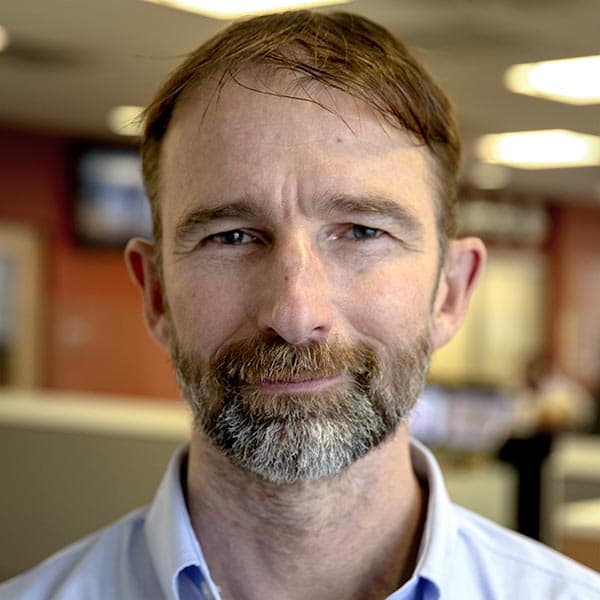 Robin Lubbock Videographer, Photographer
Robin Lubbock is a videographer and photographer for WBUR.