Don Draper And That Sensational Final Scene Of 'Mad Men' (Spoiler Alert)
Caution: This article contains spoilers. 
There may have been better final episodes than the last "Mad Men," but there has never been a better final scene. And I say that as a fan of "The Sopranos" blackout. Obviously it's impossible to write about this without giving things away, so read no further if you want to catch up to the show first ...
Just as it seemed producer Matthew Weiner was about to go all mushy on Don Draper and the advertising industry, with that beatific smile breaking out on Jon Hamm's understated but expressive face, Weiner pulled the rug out with the same panache and sense of irony that has made "Mad Men" such a symbol of must-see quality TV viewing.
Don Draper has always been the perfect part for Hamm, as he and Weiner have so smartly captured the quandaries of 20th century man on the AMC series. Monogamy vs. freedom. Commitment vs. anarchy. Personal life vs. the job. Materialism vs. a sense that there has to be something better out there. Don has perpetually looked for that something else. While flirting with every beautiful woman who's crossed his path, he's often been equally seduced by what they represent — Judaism, a beatnik lifestyle and even in the final episode, with hippies.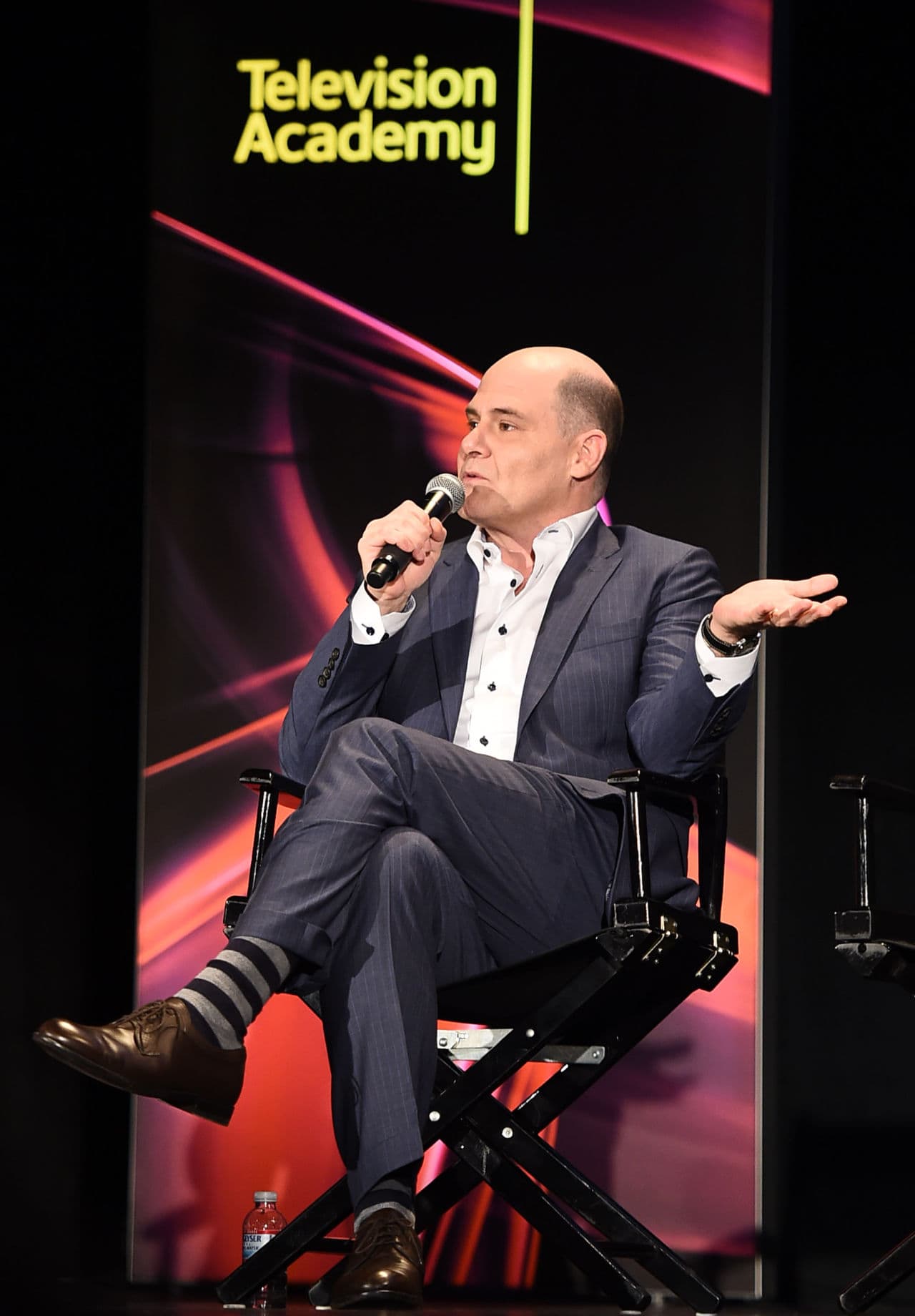 At his abject worst in the final episode, with absolutely no direction home, he calls Peggy and says "I took another man's name and made nothing of it." But he's taken in by the commune where he has been deserted by one woman and rescued by another.
Following a recap of what is happening to all the other characters in the show, with nice sentimental music, Weiner (who wrote and directed the last episode) cuts to Don doing his morning meditation. The group leader of the hippies says "The new day brings new hope … a new day and new ideas." Don starts chanting "Om" and then that smile breaks out. He has accepted what? Buddha? Commitment? Something real?
And then the brilliant fade to "I'd like to buy the world a home and furnish it with hope … I'd like to buy the world a Coke."
He has obviously, off-camera, gone back to McCann Erickson. Peggy had earlier asked him to come back to McCann to work on Coke. The epiphany was merely his realization that he had come up with a great commercial, co-opting the communal movement of the time into the iconic "It's the real thing" ad campaign, which in fact was produced by McCann Erickson.
Read into that what you want, but there has always been an undercurrent that the men (and women) of Madison Ave. have been taking the hopes and dreams of Americans and turning them into sugar-coated empty calories. At the same time, Weiner clearly loves these characters. Other than Pete and a handful of secondary characters, he has never trafficked in stick figures or ideological slaps.
Still, Don's epiphany is the perfect coda for the man, the series, maybe even the country. I'd like to buy that man a Coke. Or, more fittingly, a bourbon on the rocks.
You, too, Matthew Weiner. You are the real thing.
Ed Siegel is editor and critic at large for The ARTery.