Boston 2024 Shakes Up Leadership: Pagliuca Takes Helm From Fish
Play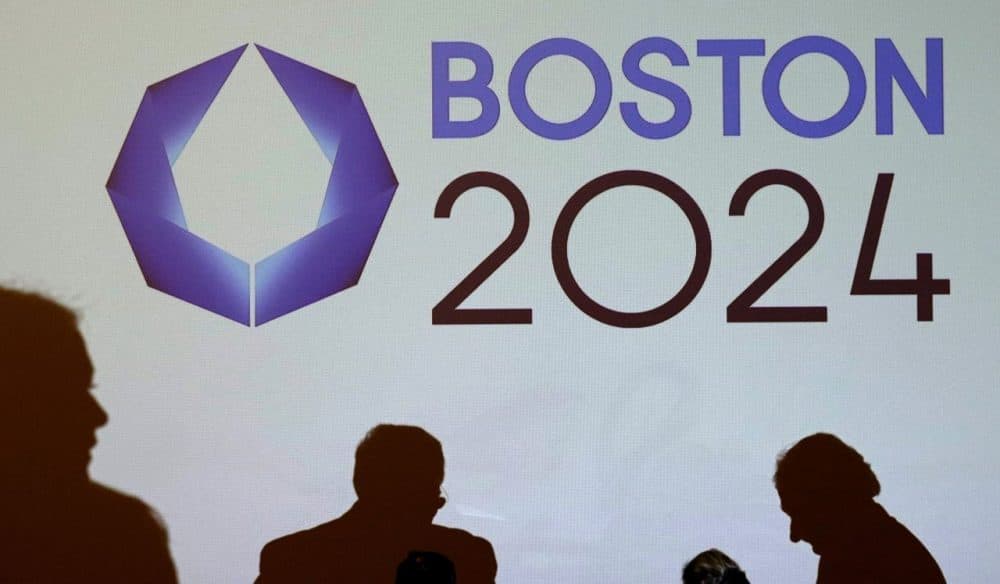 This article is more than 7 years old.
There's a shakeup at the top of Boston 2024, the private nonprofit pushing for Boston to host the Summer Olympics in 2024.
Bain Capital executive and Boston Celtics co-owner Steve Pagliuca has been voted in by the group's board as chair. He replaces John Fish, the CEO of Suffolk Construction, who led the organizing group as it successfully won the support of the United State Olympic Committee over three other U.S. cities.
However, Fish also presided over a rocky rollout of the plans in Boston, where people overall reacted lukewarm to the idea of hosting the games. WBUR polls showed support fell as Boston 2024 ramped up its community outreach efforts.
Fish will stay on as vice-chair, and said in a statement, "I believe that under Steve's leadership, supported by a strong group of vice chairs and board members, we have the best shot to bring the Olympic and Paralympic Games to Boston in 2024. I look forward to working with them to make that dream a reality."
Two other big Boston names joined Boston 2024 amid the leadership change. Larry Lucchino, CEO of the Boston Red Sox, and prominent businessman Jack Connors join the bid as senior advisers. Northeastern University's athletics directors Peter Roby is joining the board as vice-chair.
USOC CEO Scott Blackmun said in a statement, "Today's announcement adds to an already impressive team at Boston 2024 and showcases the incredible support the bid enjoys from Boston's business, civic, educational and political leadership."
But Chris Dempsey, with the local opposition group No Boston Olympics, says the leadership shakeup doesn't change the fundamentals.
"This is essentially a shuffling of the chairs," Dempsey said, "but the bid isn't changed."
This article was originally published on May 21, 2015.
This segment aired on May 22, 2015.