With Bird And Papi, Boston 2024 Adds Star Power To Board Of Directors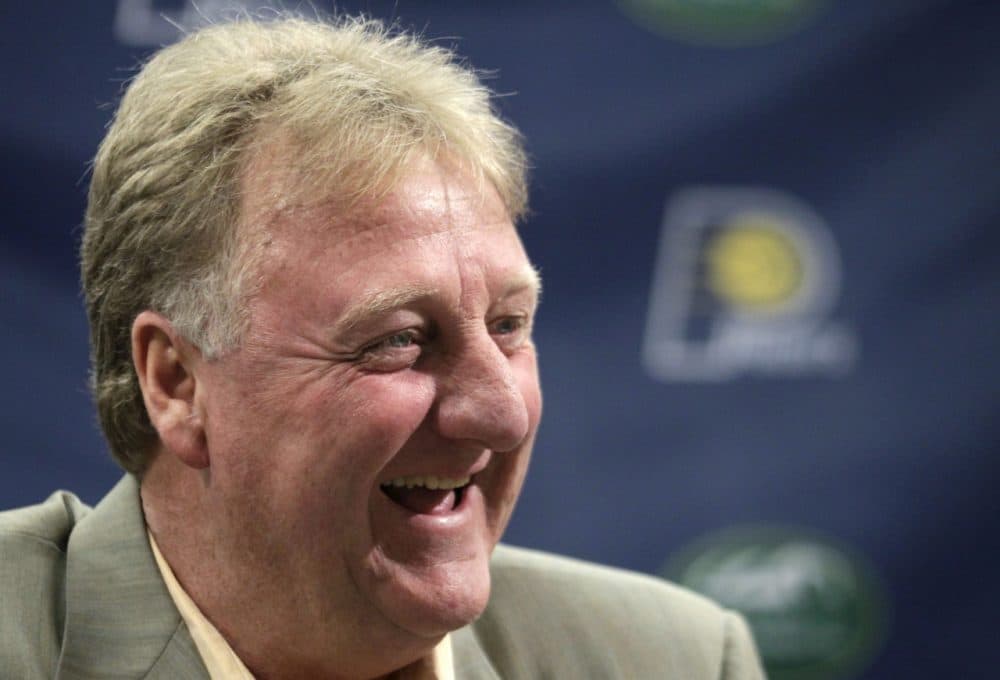 This article is more than 6 years old.
The group behind Boston's bid to bring the 2024 Summer Olympics to the city just got some major star power.
Boston 2024 announced its board of directors Wednesday and the list includes many well-known athletes, including Red Sox star David "Big Papi" Ortiz, Celtics legend Larry Bird — a member of the 1992 Olympic "Dream Team" that won gold in Barcelona — and decorated Olympic figure skater Michelle Kwan.
The board also includes Meb Keflezighi, the 2014 winner of the Boston Marathon. In an interview with The Boston Globe last week Keflezighi said he looks forward to doing community outreach to "explain what hopefully can happen, and how it can be looked at as a glass half-full instead of half-empty to have the Olympics in Boston."
Other sports stars on the board include Jo Jo White, another Celtics legend and Olympian, and Cheri Blauwet, a paralympian and doctor who helped present Boston's bid to the U.S. Olympic Committee in December.
"We're tapping into a diverse base of support, experience and counsel to develop a winning plan that aligns with the long-term vision of Boston and brings back to the U.S. the spirit and community-building power of the Olympic Games," Boston 2024 CEO John Fish said in a statement.
The addition of such high-profile names comes at a time when Boston 2024 is looking to build up more support for the games — which has taken a hit in recent months. A WBUR poll released last week showed support for the Olympics has rebounded slightly after months of decline.
Still, a minority of Boston area voters back Boston's 2024 bid.
Also last week, Mayor Marty Walsh established the Office of Olympic Planning, which will examine Boston's bid to make sure it's in line with the city's long-term development efforts.
The Boston 2024 board of directors held its first meeting Wednesday and is expected to meet twice a year. Members will be tasked with overseeing key policy issues as Boston 2024 finalizes its bid. Final bids from all of the international contenders are due to the International Olympic Committee in January 2016 and the host city will be chosen in 2017.
The new Boston 2024 board also includes local leaders in business, law and education. Here is a list of the other members:
Larry Probst, chairman, USOC Board of Directors and member of the International Olympic Committee
Anita DeFrantz, Olympian, USOC Board Director, and member of the International Olympic Committee
Angela Ruggiero, Olympian, USOC Board Director, and member of the International Olympic Committee
Daniel L. Doctoroff, USOC Board Director, former CEO, Bloomberg, L.P.
Whitney Ping, Olympian and USOC Board Director
Kevin White, USOC Board Director, Athletic Director, Duke University
Scott Blackmun, CEO, USOC
Carol Fulp, president and CEO, The Partnership, Inc.
Gloria Larson, president, Bentley University
Brian Doherty, general agent, Building and Construction Trades Council of the Metropolitan District
Eric Reddy, sales team leader, Bidding for Good, and co-founder of initiative to bring 2024 Olympic Games to Boston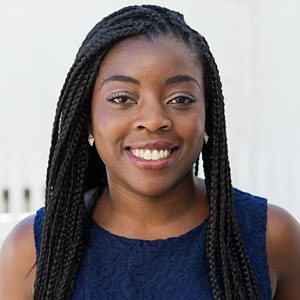 Zeninjor Enwemeka Reporter
Zeninjor Enwemeka is a reporter who covers business, tech and culture as part of WBUR's Bostonomix team, which focuses on the innovation economy.