Marty Meehan: State Leaders Need To Know Mass. Economy 'Runs Through' UMass
05:52
Play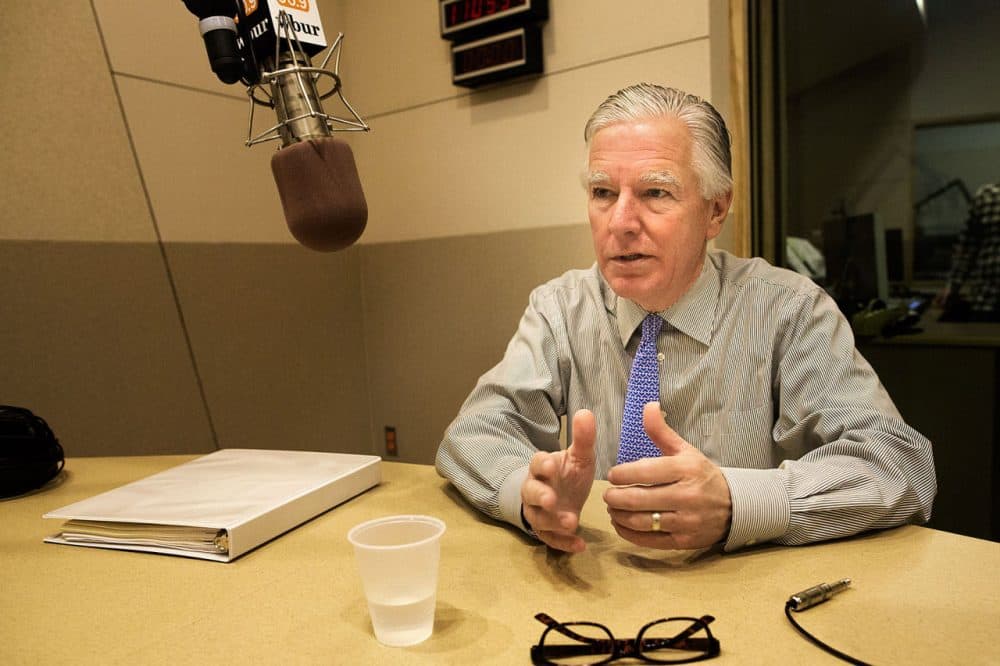 This article is more than 5 years old.
The University of Massachusetts, with five campuses and more than 72,000 students, welcomes not only a new freshman class this fall, but also a new president.
UMass alum Marty Meehan is chancellor of UMass Lowell, and, as of July 1, the incoming president of the statewide university system.
Meehan joined Morning Edition to discuss his vision for the University of Massachusetts system. To hear the full interview, click on audio player above.
Interview Highlights
On the biggest challenges facing the UMass system
Marty Meehan: "Coming up with a sustainable financial plan for the university. What has happened over a period of time, the university has had its state funding cut so when the economic downturn happened and the recession came into effect, then Massachusetts dramatically cut its assistance. So I think we need to develop a financial plan that has private fundraising ... figure out a way to grow our online and continuing education programs so that we have the revenue we need to invest in more tenure-track faculty members, but also asking the state to participate with us and also pay their fair share.
"The challenge is we need a strong economy to grow the revenue that the state needs to have in order to make the investments in the University of Massachusetts. But I think the first thing that any president needs to do is make sure that they sell the State House on the fact that the economy of Massachusetts runs through the University of Massachusetts."
On growing alumni giving
"I think that there's a perception that the University of Massachusetts is a public institution, therefore, why would it need to raise money privately for endowed scholarships, to endow a chair, for example. And the fact is, at UMass as a whole, only about 18 or 19 percent of the overall UMass budget comes from the state. We're a public, land-grant research institution, but that doesn't mean we get all our money from the state. And that's part of the challenge with getting our alums to step up to the plate and contribute."
On whether tuition and fees will continue to rise
"It depends on whether the state steps up to the plate. I think we've done a good job of making the argument to the state, 'If you give us X amount of dollars, then we can keep tuition and fees level.' If you don't, then we're not going to be able to do that."
On previously negotiated raises for faculty and staff
"I'm hopeful that it will be resolved in the budget process that is ongoing right now, either through a supplemental budget or through the state budget. I mean, ultimately, they simply need to be funded, they've been negotiated.
"What's interesting though is think about a system where the governor's office, administration office, negotiate what the cost of living increases are going to be, and I'm not sure that that's the best way to negotiate with your union heads to begin with. So I think we need to look at all of that. But I think it's our responsibility to make sure they get funded."
On football and diversity at flagship Amherst campus
"There needs to be an analysis of [football], and that's exactly what they're doing. They're looking for a conference to play in. What we need to do is give them enough time to make it work. They obviously recently hired a new coach, and I think the chancellor needs an opportunity to implement what they're trying to implement. So I think that the athletic programs at any university need to tie in to the academic mission of the institution and to student life on the campus.
"I'd employ some of the strategies we have at UMass Lowell [to increase diversity in the campus system]. We have increased the number of students coming from diverse backgrounds by 115 percent. But this is what I would do, I'd be more aggressive in terms of attracting people of color. It's one of the reasons why you need to have a good endowment, because it's very competitive to get the best students, for example, to come from diverse backgrounds. So you better have a financial aid package that is competitive. ... Community colleges in this state are actually the most diverse of all institutions, so I think that our community colleges are another great place where we can find students of color who want to attend."
This segment aired on May 21, 2015.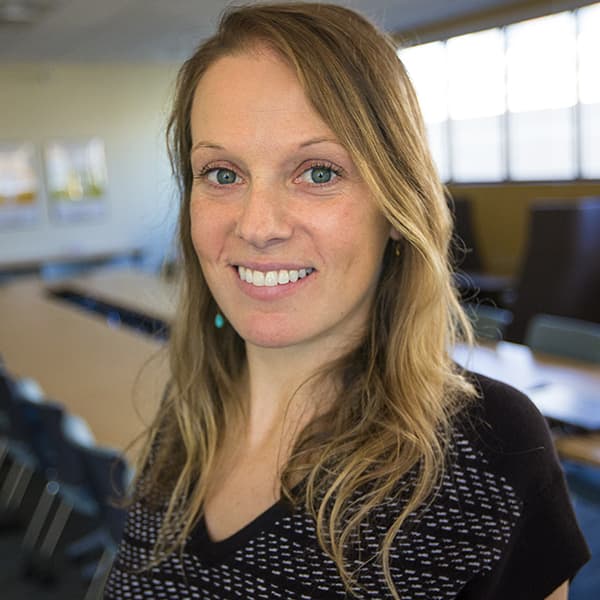 Shannon Dooling Investigative Reporter
Shannon Dooling is an investigative reporter at WBUR, focused on stories about immigration and criminal justice.