40 Years Later: A Return To Vietnam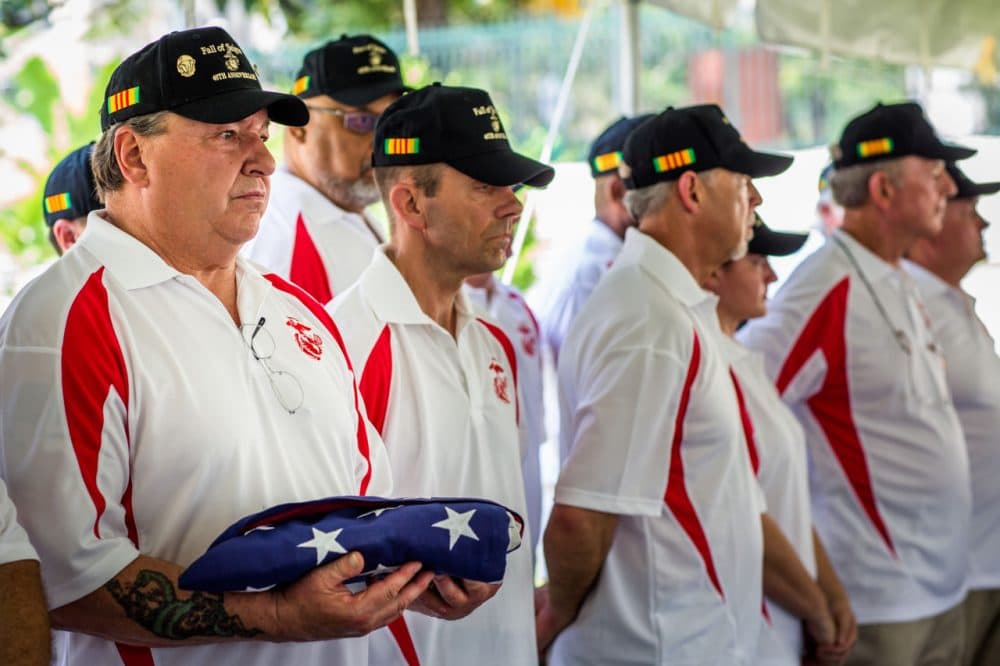 This article is more than 6 years old.
Forty years ago, the Vietnam War came to a chaotic conclusion. In the last days of April 1975, the final U.S. troops and many of their supporters took to helicopters and ships and evacuated Saigon, the South Vietnamese capital, as North Vietnamese tanks rolled in.
For some, it's recalled as the fall of Saigon — the day a country was lost. For others, it's Reunification Day — the day a country was reclaimed. The events also have a unique connection to Massachusetts, as Marines from the state were some of the last U.S. troops in Vietnam, and many Vietnamese refugees resettled here in Massachusetts.
Below find a special series on the 40th anniversary, reported from Ho Chi Minh City (as Saigon is now known) and the Boston area.
---
The History
"It wasn't even in the plans to ever evacuate from the embassy and now we're in a position where we've got people who are scared to death all around us, there's forces out in the streets with weapons. People are trying to get over our walls and now we've got helicopter landings on the rooftop and in the parking lot."

Former Marine Bill Newell, of Hopkinton
---
The Return To A Changed Vietnam
"My first impression [of being back in country] would be, we're still trying to move on, and they already have."

Former Marine Bill Newell, of Hopkinton
---
April 30: A Day Of Many Meanings
"[The night of April 30] was a wonder for me. I looked at the sky -- no more military planes, not even Vietnamese planes. On the street, no more military cars. No more flares in the sky. It was so peaceful and dark. I couldn't believe it myself, because in all my youth there was no time of peace. And we longed for peace."

Nguyen Huu Thai, 75, of Ho Chi Minh City
---
A Day Of Contrasts
"It's a horrific day for all of the Saigon Marines. The event of today will not erase that memory."

Former Marine John Ghilain, of Malden
---
Seeking Closure
"The whole point of being here and presenting this plaque is for generations well after we're gone, they're going to remember or know about [fallen Marines] Darwin Judge and Charles McMahon. So the door is closer to being closed."

Former Marine John Ghilain, of Malden
---
Recognition For The War's 1st Casualty
"I got home and told my mother her brother's name wasn't on the [memorial wall] and right after that she started making calls, we made petitions."

Richard DelRossi, a relative of Richard Fitzgibbon Jr.
---
Bringing Home The Final War Dead
"[Sen. Edward Kennedy] insisted on flags for the caskets. And before we left, the Marine commandant gave us the flags to use on the caskets ... so that when they were taken off Air France they would be draped in the American flag."

Dale DeHann, former aide to Sen. Kennedy
---
A Vietnamese Community In Boston
"Since we came here with nothing, we have to give back to the community."

Jennifer Nguyen, owner of Banh Mi Ba Le, a shop in Dorchester's Fields Corner