Wunderkind Matthew Aucoin And The A.R.T. Premiere An Opera Inspired By Whitman
Resume
It seems inevitable for a story about wunderkind composer and conductor Matthew Aucoin to start off with a comparison to Leonard Bernstein or maybe Mozart. Why? Well, because it says a lot.
By age 25, the Medfield native has already taken the stage — baton in hand — with the Chicago Symphony Orchestra and New York's Metropolitan Opera. Aucoin was the first composer-in-residence at the Peabody Essex Museum in Salem.
Now this rising star is tackling what could be seen as his most ambitious project to date: He's written the music and libretto for a brand new opera commissioned by the American Repertory Theater (A.R.T) that premieres Friday night at the Shubert Theatre in Boston.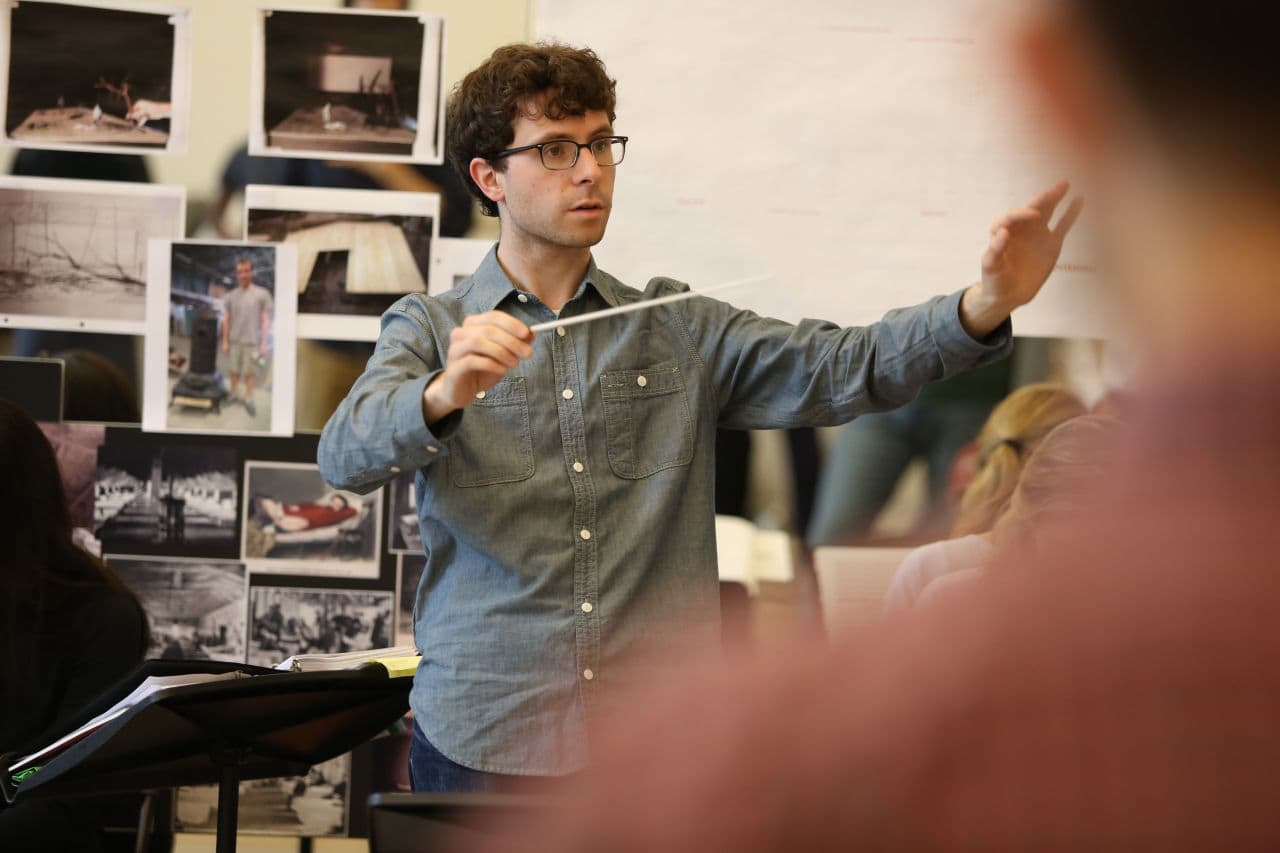 At an 11th-hour dress rehearsal this week, Aucoin coached and coaxed musicians from the Grammy Award-winning ensemble A Far Cry. In the orchestra pit — wearing an untucked black button-down — the sprightly, young conductor bounced his head along with musical punctuations and complex figures he penned himself.
Aucoin has been developing his new opera, "Crossing," for more than two years. It's a dark exploration of the great American poet Walt Whitman's experiences as a nurse in a Civil War hospital.
"It's a curious thing," Aucoin said. "He basically dropped everything and volunteered in hellish circumstances and kept a diary of the soldiers he met."
Aucoin explained how Whitman was obsessed with maintaining human contact during a bloody conflict that would kill 10,000 men in a single field on a single day. He said the poet used words to paint portraits of each injured and dying man he met at the hospital.
One of these men was a young Southern soldier named John Wormley. In a diary entry Whitman noted how Wormley stared at him bemusedly, as if wondering why a middle-aged man was caring for the wounded.
"And that's basically it. [Wormley] makes a cameo appearance," Aucoin said. "But I imagined who this person might have been, and entirely fictionalized it." Then he added, with a smile, "And there are betrayals and lies because, you know, it's an opera, we gotta have the blood and guts."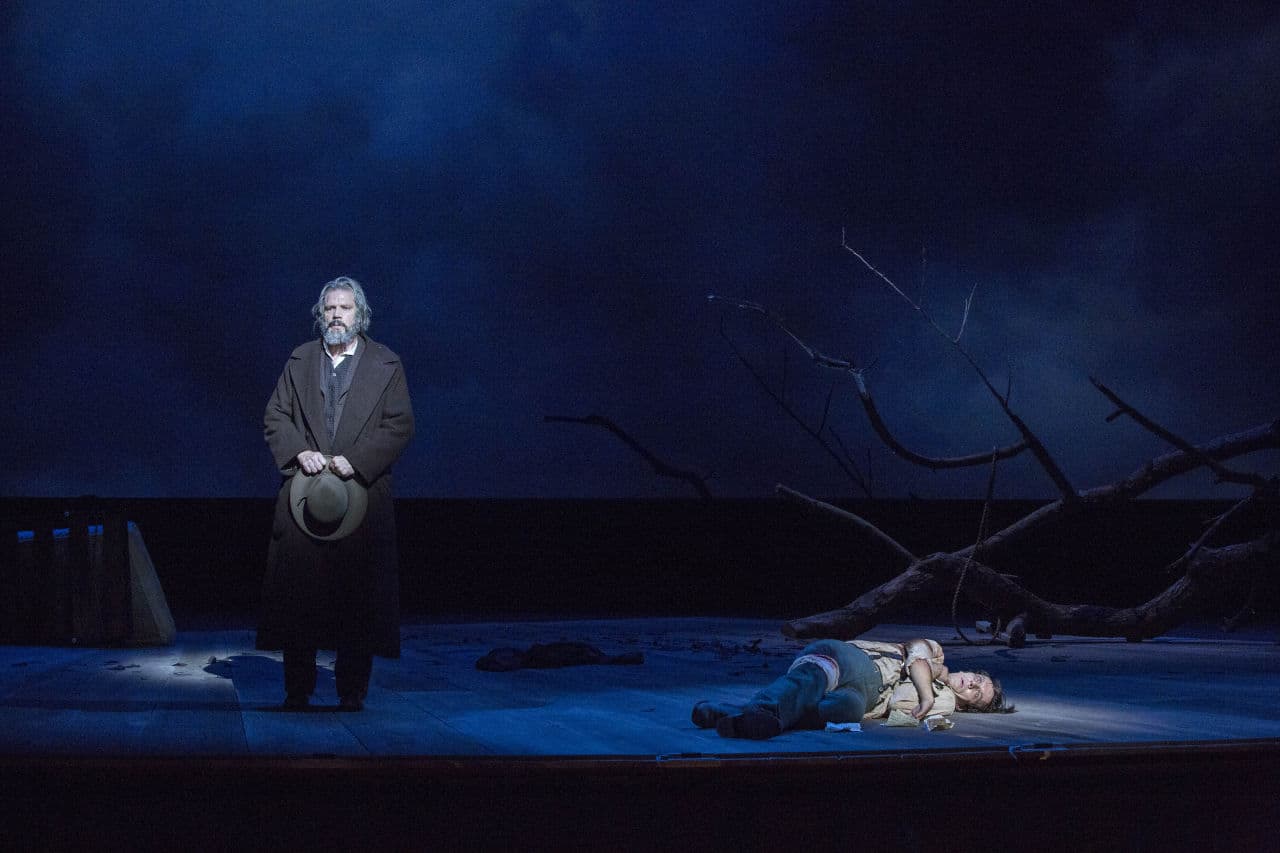 Early in the opera, Australian tenor Alexander Lewis stumbles into the hospital and intones, "John Wormley is my name…"
The Whitman character is immediately attracted to the charismatic but psychologically damaged and deceitful character who impersonates a Union soldier so he can take refuge among the fallen. Aucoin calls his opera a love story, but says it also reveals Whitman's internal struggle with being a universal humanist and "every man."
"If you create that persona in your poetry you probably can't live that way," Aucoin said. "What was the relationship between this heroic persona and the person that he had to be while interacting with other human beings? We don't know.
"But that's what the opera is about," he added, laughing.
"Crossing" also plumbs Whitman's conflicted feelings about his homosexuality, and the work raises questions about his motivations for living among younger, vulnerable men. On stage the suffering, lonely soldiers resemble zombies living in a perpetual purgatory that Aucoin says is neither North nor South.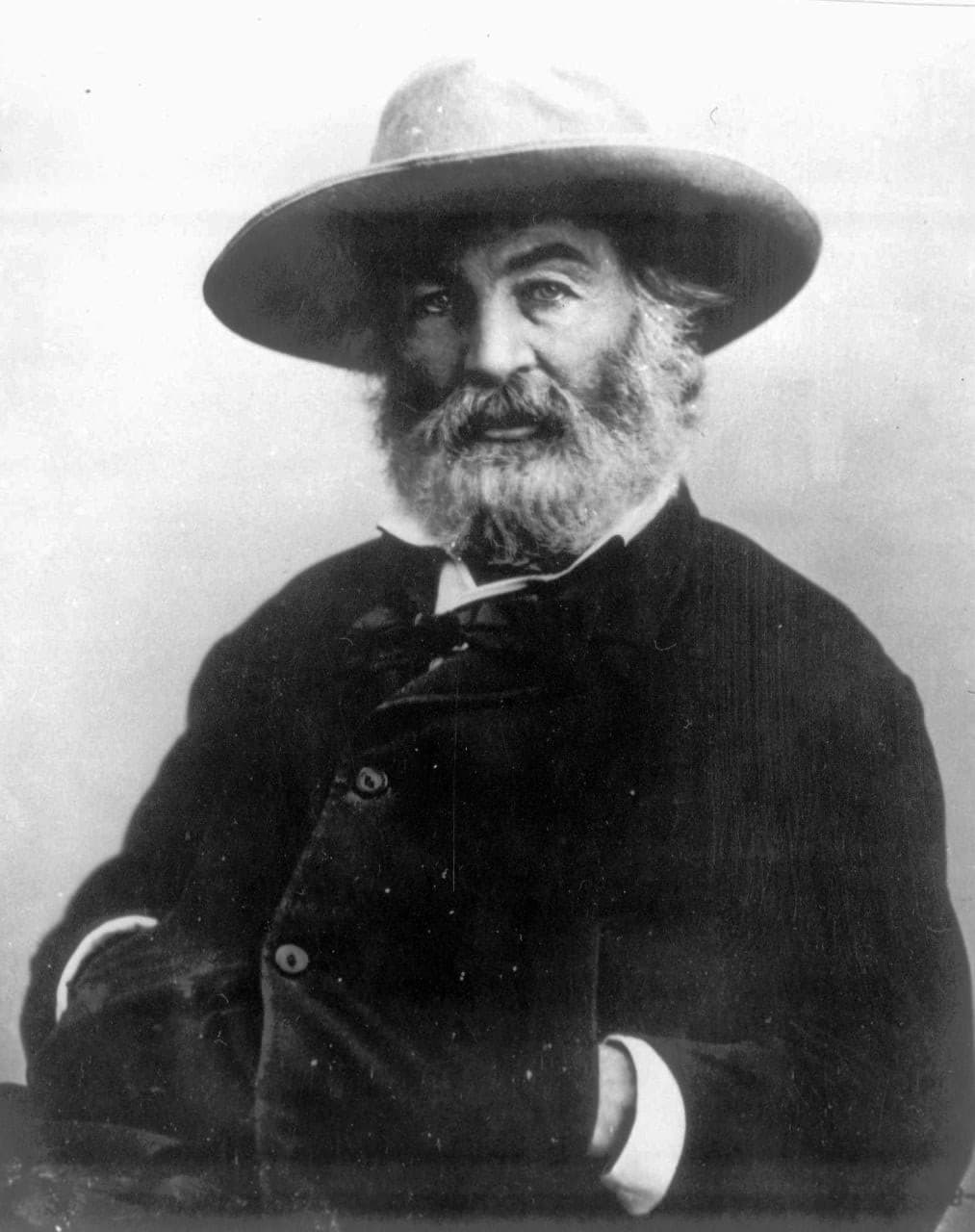 For Aucoin, 3 Roles In 1
This nuanced tale, told through voice and layered orchestration, can be seen as something of a test for Aucoin. He's being touted as the hottest emerging artist in classical music, but "Crossing" was a formidable task. Throughout opera history one person usually writes the music — and possibly conducts — while another conjures the words. The A.R.T. commissioned Aucoin to accomplish all three.
"I can still barely believe they took a chance on me. Classical music is obsessed with youth, and it's obsessed with old age," he said. "If you try to act like the young hotshot, they will eat you alive."
"Oh, he's definitely precocious, there's no doubt about that," American baritone Rod Gilfy, who plays Whitman, said. "I mean, the guy can do anything. He could just be a composer, he could just be a conductor, he just just be a pianist, he could just be a poet or critic. And yet he can do all of those things simultaneously. It's pretty remarkable."
(Aucoin is also a jazz aficionado and played in an indie rock band in high school.)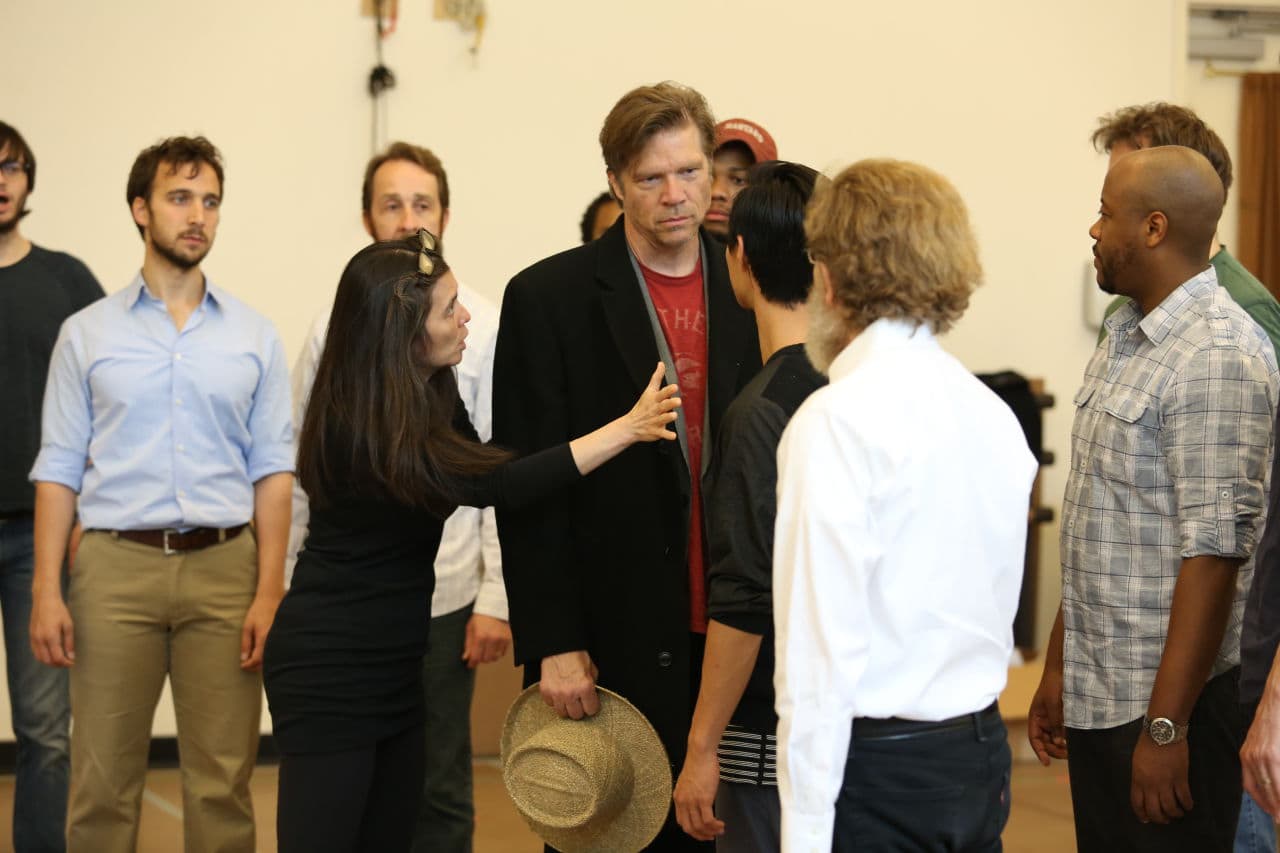 But Gilry says Aucoin is also humble. The baritone has worked with the young conductor before, at the Metropolitan Opera in New York. "Crossing" is the veteran performer's eighth new opera, but the first where the composer is also the librettist and conductor. He says Andre Previn came close in 1998 with "A Streetcar Named Desire."
"[Previn] did not write the libretto, but he wrote the music and conducted it," Gilfry said. "It's kind of interesting because he had some conflicts with his librettist — they didn't really see eye-to-eye on occasions — and the librettist couldn't write text fast enough for Andre to set it. Well, we don't have that problem here because Matt is doing it all himself."
Having one person do everything puts a lot of eggs in one basket, and it could represent a perfect storm of creative pressure, but Gilfry says Aucoin pulls it off with grace. And what about the music?
"It's really got everything," Gilfry said. "The choral writing is fantastic. You know we've got 12 wounded soldiers who sing together these beautiful choruses that will just melt your heart."
Tony Awarding-winning director Diane Paulus discovered Aucoin when he staged his first opera as an undergrad at Harvard University, where he majored in poetry.
"I'm in sort of a 'pinch me' moment of having met him in my office about three years ago and just saying, 'Maybe we can do something together,' " she said.
Paulus heads the A.R.T., where she's successfully developed a growing list of innovative new works. She says her goal over the past few years has been to nurture Aucoin through the difficult creation of his "epic." They started with the libretto.
"We're going to read it out loud like a piece of text," Paulus recalled saying to Aucoin. "We're going to analyze it dramaturgically, we're going to give you feedback, we're going to back and forth with you on how to make the most powerful libretto. And not even talk about the music!"
They did that for a full year. At one point Aucoin actually scrapped his first draft after it seemed like it was finished, saying he saw a better, more exciting pair of chords that would make up the DNA of the piece.
Paulus says Aucoin's nimbleness, sensitivity, boundless curiosity and Renaissance-man qualities make him a perfect partner in the rehearsal room. And she's not alone in thinking he's someone to watch in the opera scene, which of course means expectations are high for Aucoin's new opera and what he'll accomplish in the future.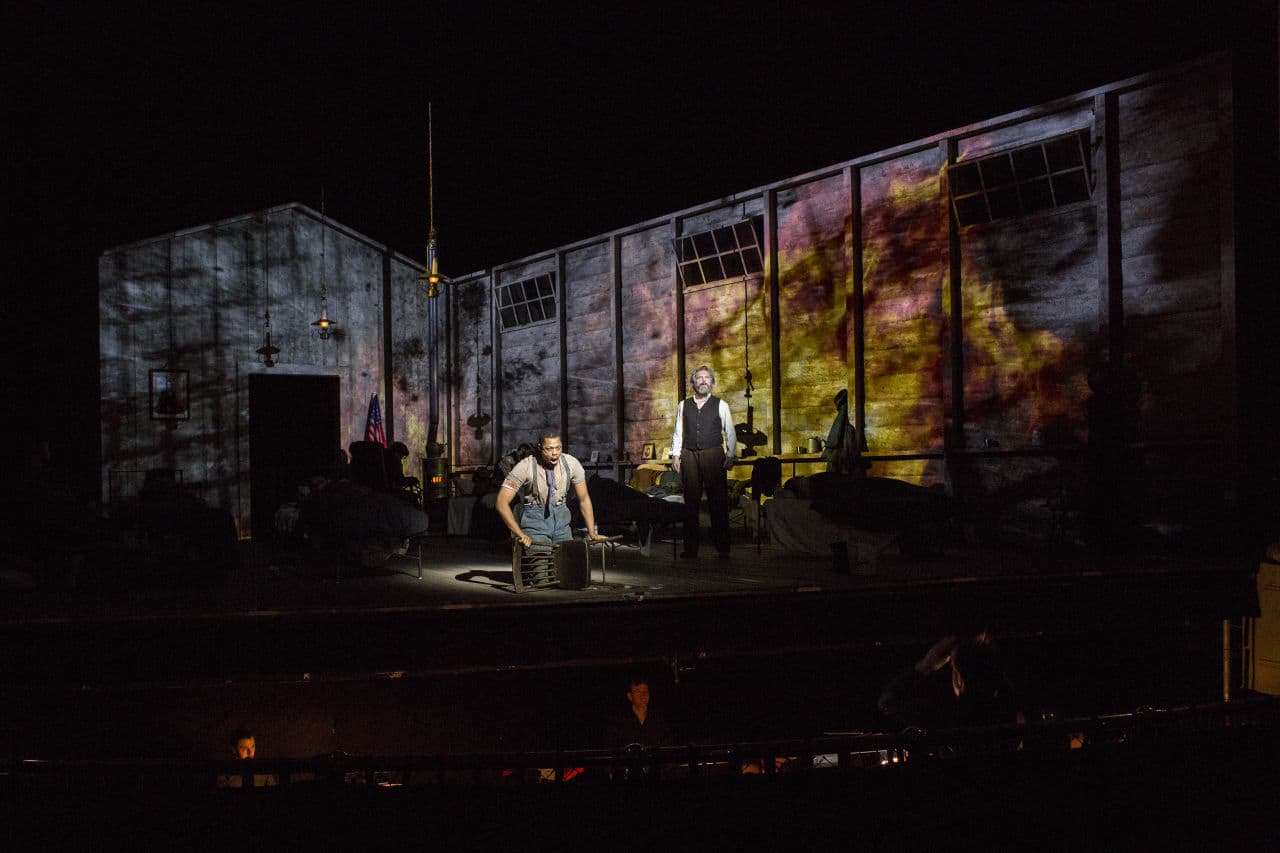 For the moment, though, Aucoin is just focusing on his new opera's debut, and he hopes this new creation does justice to Walt Whitman's personal struggle and sympathetic, openhearted view of humanity. In the end Aucoin actually opted to use very little of Whitman's poetry for the libretto, but he says he did cherry-pick bits from "Crossing Brooklyn Ferry," which is a metaphor for life's sometimes transcendental journey. It's also why Aucoin called the opera, "Crossing."
"Opera, at its best, can take you from one plane to another," he said, adding that he hopes audiences will be willing to go along for the ride.