From A Kenyan Refugee Camp To A Boston Class President
04:21
Play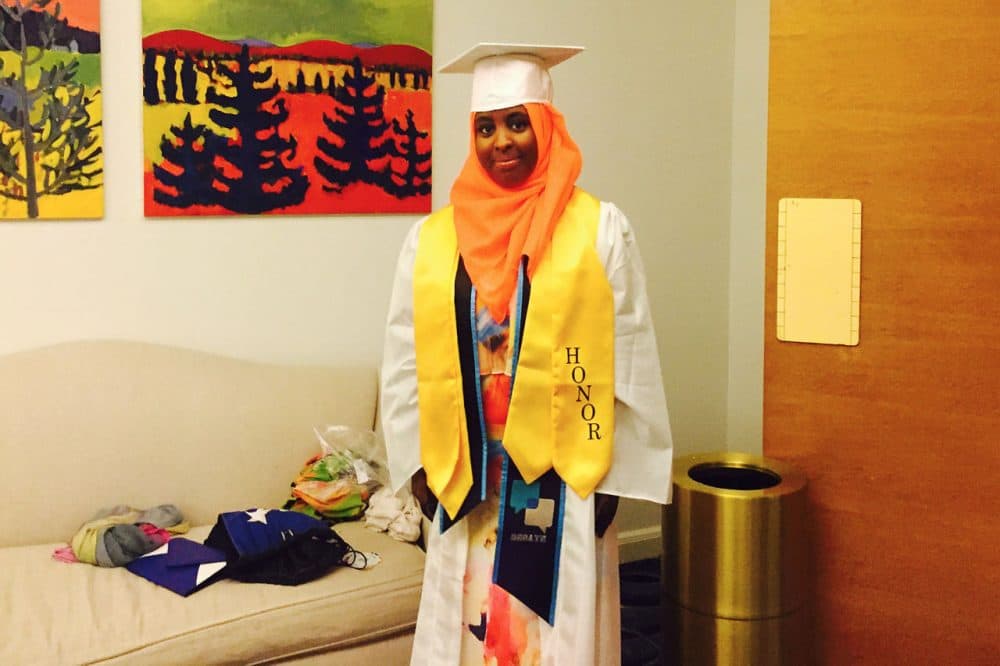 This article is more than 5 years old.
Graduation ceremonies for the 34 public high schools in Boston began last week and will continue through next week.
The more than 4,100 students graduating from one of the country's most diverse school systems come from more than 100 different countries.
WBUR's Delores Handy joins Morning Edition to introduce us to one of these notable graduates: Fatuma Mohamed, who was born in a Kenyan refugee camp and lived there for the first 10 years of her life. She graduated with honors from Excel High School as her class president.
To listen to the full story, click on the audio player above.
This segment aired on June 10, 2015.