Chair Of Boston Public Library's Board Of Trustees Announces Resignation
This article is more than 5 years old.
The chair of the Boston Public Library's board of trustees announced Thursday that he would be stepping down, one week after two valuable pieces of artwork that had been reported missing were found.
Jeffrey Rudman decided to step down after a meeting with Boston Mayor Marty Walsh.
"I don't really want to go into the details of the conversation other than to say it was pleasant, cordial, professional," Rudman told WBUR's All Things Considered. "I think he'd like more of his own people on that board. I don't begrudge him that for a minute."
Walsh spokeswoman Laura Oggeri said in a statement that during the meeting Mayor Walsh "discussed wanting to go in a different direction with the BPL and the Board. Jeff Rudman then offered his resignation and the Mayor accepted."
Rudman was appointed to the library's board by former Mayor Thomas Menino back in 2004. He became chair in 2006.
Rudman's last day will be July 3, the same as Boston Public Library President Amy Ryan, who announced she would resign one day before two prints valued at more than $600,000 were found just 80 feet from where they were supposed to be filed.
"I just think one of the most edifying experiences of my life has been working with Amy Ryan to bring a 19th century institution into the 21st century," Rudman said. "And I'm so pleased to have had a role in recruiting Amy to come to Boston, and I just think President Ryan has been fantastic for the BPL."
The library has been mired in controversy since the prints — an 8-by-11-inch 1504 Albrecht Dürer engraving valued at $600,000 and a 5-by-6-inch 1634 Rembrandt etching valued at $20,000 to $30,000 — were first reported missing last month. Library officials were unsure how long the prints had been missing. Boston police and the FBI were investigating, but Ryan maintained that she believed they had been misfiled.
After it was reported that the two prints were missing, it emerged that gold coins may also be missing, as well as pages from a music manuscript.
Rudman had stood by Ryan through the controversy, and told WBUR Thursday that he didn't think his support of Ryan "was necessarily well received by the mayor's office." He also said he felt there was "an appalling rush to judgment."
The library said last month it was bringing in an independent firm to review security protocols and that, before any items were reported missing, it was already working with an outside consultant to "organize, catalogue, inventory, and recommend processes to allow better security and control over" its some 320,000 Print Department holdings.
Correction: An earlier version of this story incorrectly reported the number of Print Department holdings at the library. The Print Department has some 320,000 prints and chromolithographs. 
This article was originally published on June 11, 2015.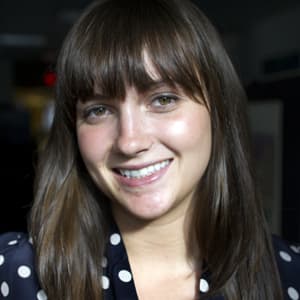 Abby Elizabeth Conway Digital Producer/Editor
Abby Elizabeth Conway was formerly a digital producer and editor at WBUR.