Documentary By Andover High Grad Brings Opioid Crisis To Light
Play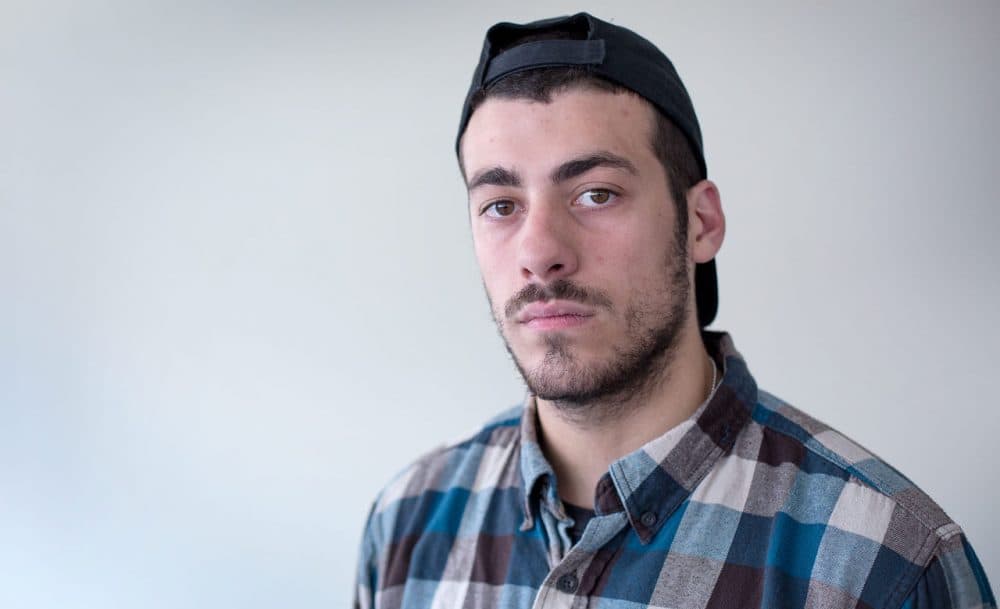 This article is more than 7 years old.
With many high schoolers marking this time of year with caps and gowns and plans for college, a recent Andover High School graduate is trying to draw attention to those young people who are not.
And they're not because of opioid addiction.
Kaegan Casey's senior project is an 87-minute documentary titled "The Other Side of Andover Massachusetts." He joined Morning Edition to talk about what impact he hopes his documentary will have on the town.
https://www.youtube.com/watch?v=Lrq2S7qbZ-o

INTERVIEW HIGHLIGHTS
On his motivations to make the documentary
"It was junior year — I'm a senior now — I had a lot of friends who were at the peak of their opioid use and addiction. I just kind of felt helpless and hopeless, because a lot of people in our town don't even know that heroin is an issue, so I just needed to spread awareness and try to do something.
"One of our friends — I was actually supposed to interview her — but she overdosed and died. ... After that happened, I was like, I really need to get this [documentary] done."
On the prevalence of drug use at his high school
"I would say that using opioids, it would be up to 25 or 30 kids, but using drugs in general,  almost every single kid either smokes weed, drinks, tries pills — coke is pretty big."
On adult reaction to the problems exposed in his documentary
"Honestly, I've gotten nothing but support from people. I've gotten pages on pages of people just saying what a great job I did, how helpful it is, and plenty of parents saying that it started a great conversation for them and their kids, which was very meaningful to me.
"Andover's a very affluent, education-oriented community, and they have this ideal, we kind of try to be perfect, and if something's not perfect, then we try to not talk about it. That's how I feel like heroin is dealt with in our community — hopefully not anymore since my video — they try to act like it's not there."
On the rising rate of heroin use in young people 
"I think it's a large number of things that can contribute. But I think behind it is a lot of pressure. I don't know if it's, like, pressure to grow up too fast. A lot of kids just don't know what to do with their life, or they have an apathy for life, or they just get depressed, and they turn towards drugs."
On the best way to help young people with drug problems
"Honestly, I don't really know what to do about the problem, but I feel like if you just ask the kids, the kids who are using, the kids who aren't using, like any kids, they know that drugs are an issue, they have friends who are using. All you have to do is ask them, and they'll have an answer for you. I feel like not enough people take the opinions of children seriously — not even children, like high school kids. A lot of us are more adult-like than you would think, and just because we're under the age of 18 doesn't mean that our opinions don't matter.
"We need more social programs, more stuff for kids to do in town, and more people just supporting them. Like, in our town we have Andover Youth Services, if anyone has a problem, they're always there to talk. It's not like you're talking to some guidance counselor who's appointed by the school who doesn't really know what's going on ... I would never talk to my guidance counselor about my own addiction, if I had one, because they would either judge me or I would get in trouble."
On the importance of talking about heroin use
"Kids definitely just need more resources as well as, people just need to be more informed about it. And when you don't talk about it, it creates this situation where kids are guessing what it is, they don't really know what it looks like -- I think people need to be real about it, say that it's in our community, and that people have died from it, and that this is what heroin is, and it will affect you."
This segment aired on June 12, 2015.