What You Need To Know About Boston's Fourth Of July Festivities On The Esplanade
The annual Boston Pops Fireworks Spectacular on the Esplanade, now in its 42nd year, is set to once again brighten the city's skies and Bostonians' spirits this Fourth of July weekend.
When Does The Music Start?
The city's beloved Boston Pops Orchestra will perform at the Hatch Shell on the Esplanade both Friday, July 3 and Saturday, July 4.
Both days' concerts begin at 8:30 p.m. Friday's show is scheduled to end at 10 p.m., and Saturday's at 11 p.m.
What About The Fireworks?
Remember, the city is only lighting up fireworks on July 4, which are expected to go off at 10:30 p.m. and end around 11 p.m.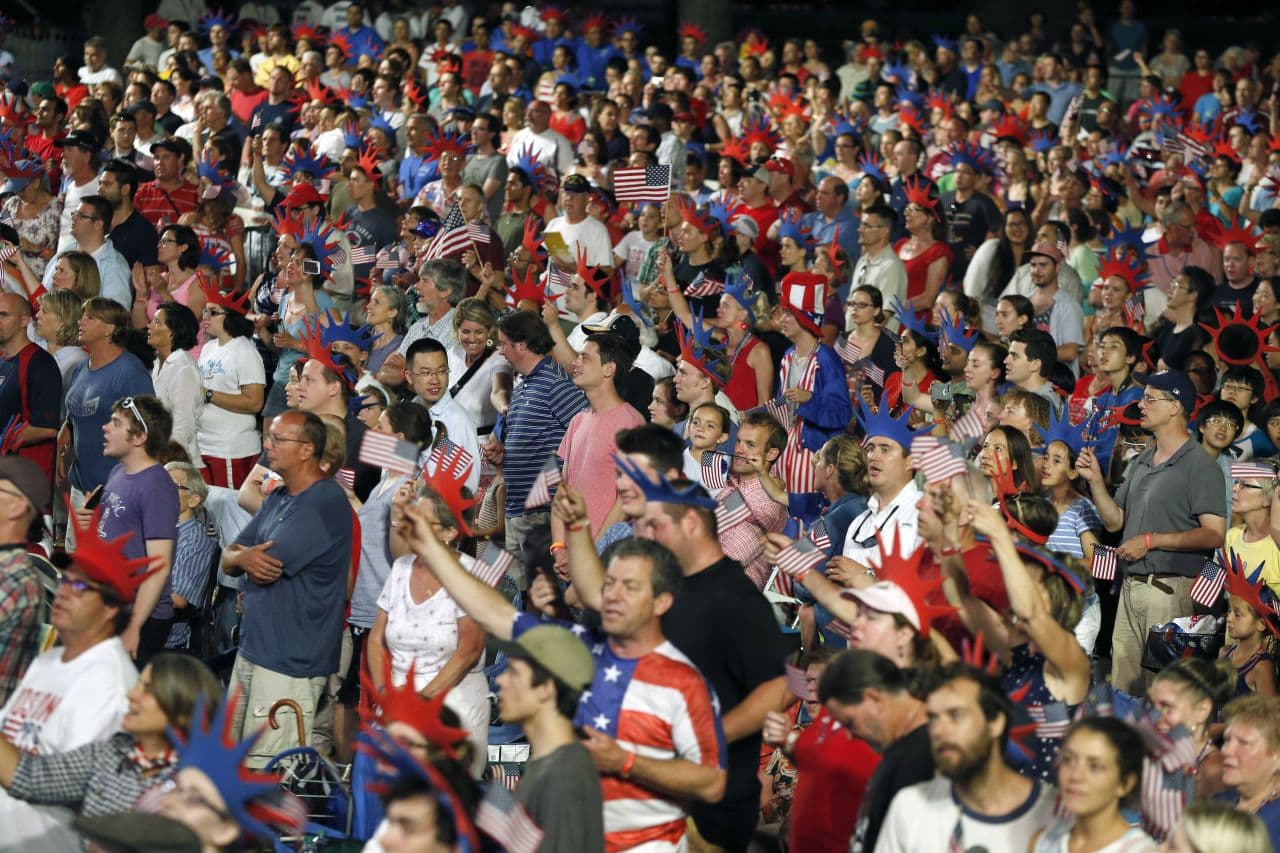 How To Get There:
As usual, city officials are encouraging those joining in Independence Day festivities to take public transportation, and there are a few changes to July 4 MBTA schedules you should watch out for.
All bus routes and subway and commuter rail lines will operate on a regular schedule Friday.
On Saturday, subway lines will operate on a Sunday schedule before switching to rush-hour service at 2 p.m. in order to handle an expected influx of visitors to the city. All lines will also run extended late-night service typical of Saturday nights.
Buses will operate on a Sunday schedule all day Saturday, though routes with late-night service on weekends will still operate on those extended schedules.
On Saturday, the MBTA's commuter rail will operate on regular Saturday schedule, though final outbound trains will leave a bit later than normal, after the fireworks are scheduled end. (See schedule below.)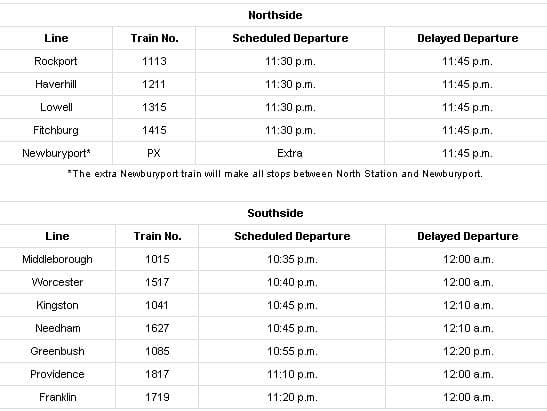 Bicycles are not allowed on any subway cars on July 4. Bikes will also be barred from entering any inbound commuter rail lines from 10 a.m. to 6 p.m. or outbound commuter rails after 4 p.m..
If you're driving, all MBTA parking garages and the Wellington Station lot are pay-as-you-enter and cash-only.
Boston officials have also released a complete listing of street closures and parking restrictions before both concerts that you can view here.
Drones And Other Items You Can't Bring:
As WBUR's Simón Rios reported last week, Gov. Charlie Baker announced that city and state officials were working together to implement a number of security measures slated for celebrations.
"It's very important that everybody have a good time, but it's also very important that we do what we need to do to make sure that this is a safe and secure event," Baker said.
There haven't been many changes to what you can and cannot bring this year, with authorities once again asking concert-goers to refrain from bringing backpacks, fireworks, glass containers, coolers with wheels, open flames and, of course, weapons of any kind onto the Esplanade.
Drones seem to be the most significant addition to the list of things not to bring. Drones were also not allowed at this year's Boston Marathon.
How To Watch Or Listen To The Show From Home:
WBZ-TV will broadcast the Boston Pops Fireworks Spectacular on Saturday, July 4 starting at 8 p.m.
WBZ NewsRadio 1030 AM will begin airing the event at 7 p.m. You can also tune into 99.5 WCRB Classical Radio Boston starting at 8 p.m. Saturday.