A Year After Tragedy, Cambodian Community In Lowell Shows Resilience
Play
This article is more than 7 years old.
It was the deadliest fire in Massachusetts in more than two decades. One year ago today, flames swept through an apartment building in Lowell, killing seven people and leaving some 50 more without homes.
But the Cambodian community of Lowell is healing and moving forward.
The city has one of the largest populations of Cambodians in the U. S., second only to Long Beach, California. Cambodians started arriving here three decades ago, survivors of the killing fields of the Khmer Rouge.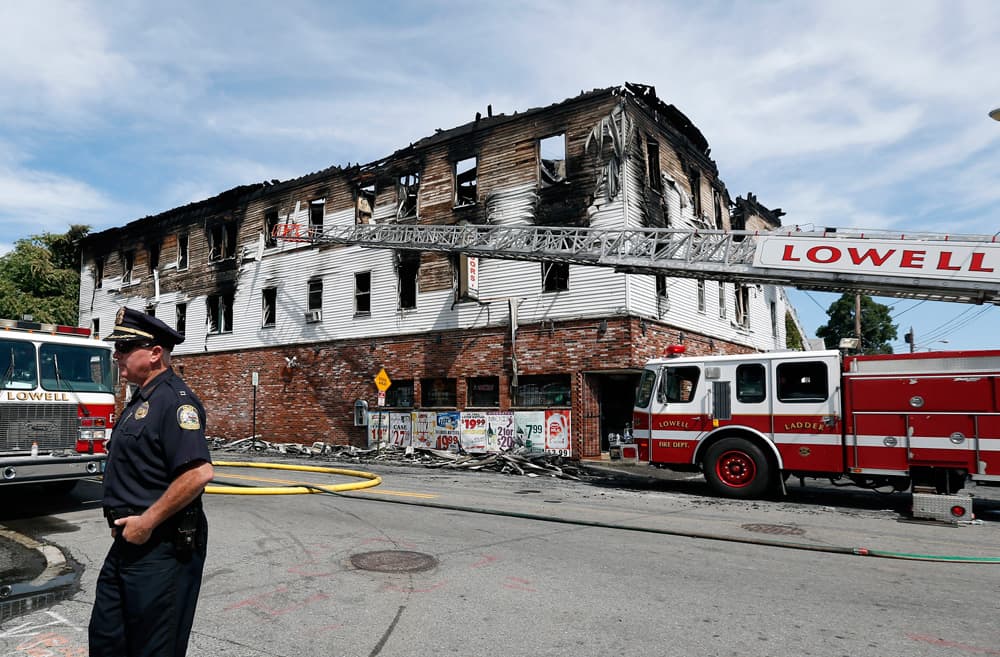 Rady Mom is one of those survivors. He's now a state representative from Lowell, the only Cambodian elected as a state legislator in the country.
He says it's hard to underestimate the devastation of last year's fire.
"It hit the very heart of the Cambodian community," Mom said. "We call this the acre, the area here, the Lowell Highland if you will, but this is where all the immigrants came and settled."
What's currently a vacant lot on the corner on Branch Street is a stark reminder of the devastation there July 10, 2014. An early-morning fire swept through a huge, old wooden, three-story building.
Neighbors woke up to scenes of people jumping from windows, police and firefighters rescuing residents from upper floors.
When it was over, seven people were dead. They were found in two apartments in the rear of the building. In one apartment, a 38-year-old woman who apparently died trying to save her pet chihuahua and her 72-year-old roommate. In the other apartment, there were five dead -- all members of one family: a mother, father and three of their children.
"There's no word to describe that one," Mom reflected. "I would have to say the city of Lowell went to a standstill."
But the community rallied.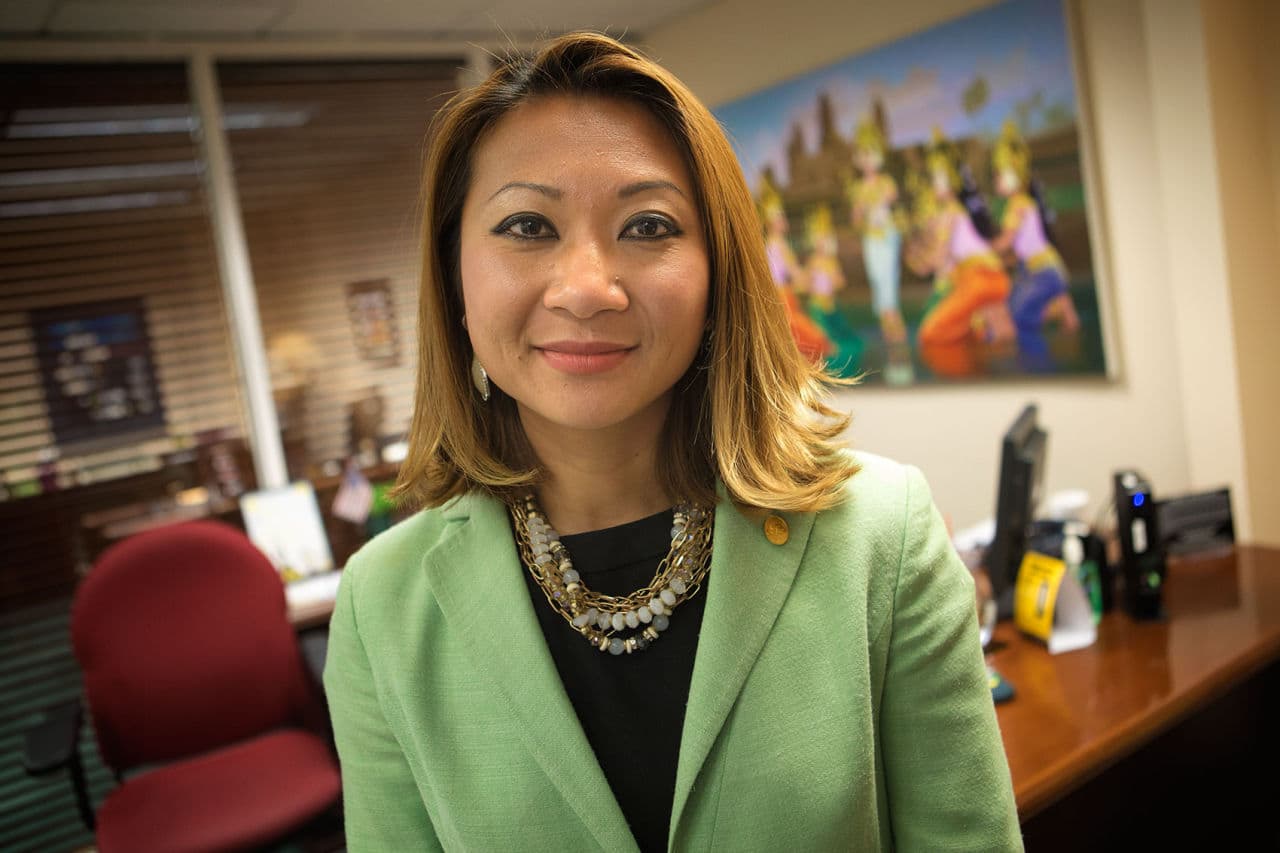 "I feel like the community has bounced back very well in a year," said Bopha Malone, who spent years in refugee camps before arriving here as a child, and is now the president of the Lowell-based Cambodian Mutual Assistance Association.
"People that survived the fire are doing well," Malone said. "Although there was a tragedy when that happened, we all came together, and we all worked together, and because of the fact that we came together so well, it has helped people get back on their feet."
Among the survivors is Kim Soeun, who lived in an apartment with her mother and 6-year-old daughter.
Malone translated for Soeun: "What had happened that night, she was asleep and her mom had awokened [sic] to the smell of something burning. She heard that there is a fire in the house, to get out, and luckily they were able to get out."
Soeun and her family are among the 46 people from 17 households who survived the fire.
"Through this tragedy it brought the community together," said Virk Uy, who's also on the board of the Cambodian assistance association, which has been a major part of relief efforts for those displaced by the fire.
"Now everybody's situated. Everybody has settled in," Uy said. "They have a house, a home to stay in. They have shelter."
But, Uy says, there are still issues — nightmares from that night for people like Soeun.
"Even to this day she still has a lot of trauma emotionally," Uy said. "She lives in this constant fear where she keeps all of her belongings nearby in case something happens again. So she still has those nightmares."
One year after the deadly fire the city and the owner of the building are still at odds over what to do with the site.
Owner Sanjay Patel, who has not been available for interviews, has notified the city that he would like to rebuild on the same spot. He wants to use the same design as the original building, with a liquor store on the first floor, apartments on the second and third floors.
"That's not a good idea at all whatsoever from a number of perspectives," said Lowell Mayor Rodney Elliott." First and foremost, population density and that particular neighborhood is very dense. To put that many units, in addition to a liquor store, and replicate what was there is not in the best of that community and not in the best interest of that neighborhood."
"I don't think the neighborhood needs another liquor store," Uy added. "I think a memorial building would be great for the community as a reminder of the tragedy of that day."
To remember those lost, the city and the Cambodian Mutual Assistance Association are hosting a memorial service Friday morning at the Glory Budhist Temple. The association's Malone says she's recalling the horror of a year ago, but also marveling at what has happened since then.
"When the tragedy happened, it was just very, very devastating," Malone said, "and now a year later, although this tragedy happened, how amazing everyone came together, how they helped each other."
A sign, Malone says, of the resilience of this immigrant community.
This article was originally published on July 10, 2015.
This segment aired on July 10, 2015.