Mass. Lottery Earned A Record $5 Billion In Sales Last Fiscal Year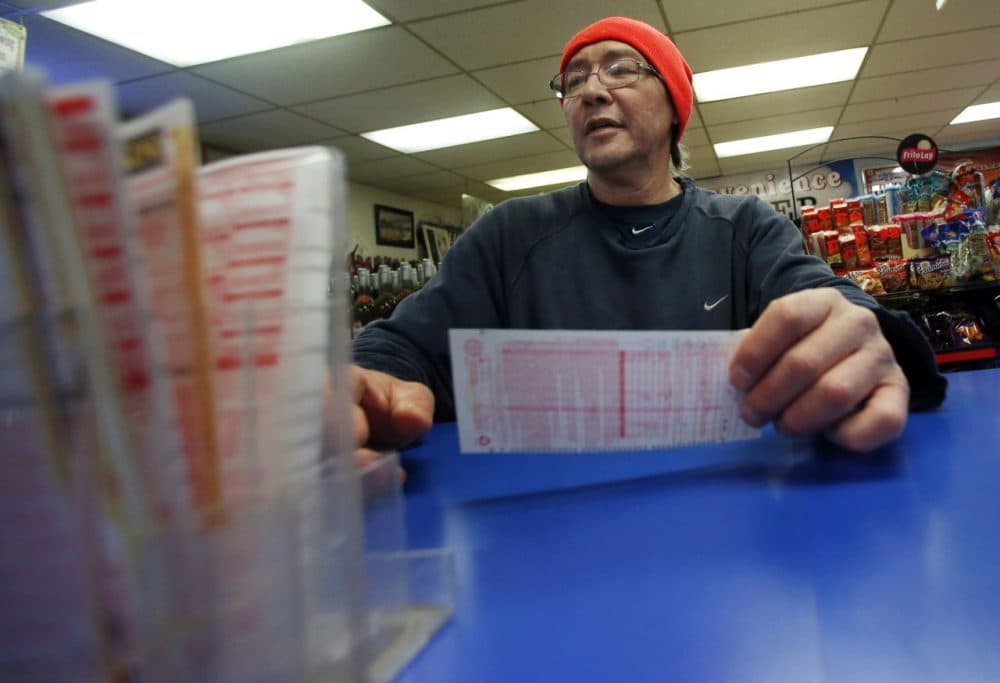 This article is more than 5 years old.
The advent of the state's casino gambling era may have the lottery looking over its shoulder, but the lottery just had yet another record year.
The Massachusetts State Lottery surpassed $5 billion in sales for the first time last fiscal year, the treasurer announced Tuesday.
Sales finished at $5.011 billion for the fiscal year that ended July 1 -- $148 million more than the previous record, set the previous fiscal year.
The lottery has now set four straight yearly sales records.
The lottery gained an estimated $983.5 million in profit last year, second only in profit to the $983.7 million generated in Fiscal Year 2012.
"I am proud that our thoughtful analysis and strategy have produced another record-setting performance, generating valuable financial resources for cities and towns across the Commonwealth for programs and initiatives that will benefit residents at the local level," said state Treasurer Deborah Goldberg, chair of the State Lottery Commission.
The lottery is the state's largest source of local aid to cities and towns.
The lottery cited KENO as one reason for its latest record-setting year. It said 250 more agents are selling KENO, compared with Fiscal Year 2014.
Another record last fiscal year: prize money. The lottery awarded $3.641 billion in prizes. The Massachusetts State Lottery said in its statement it has the highest payout percentage of any lottery in the country.
The final sales tally for the lottery comes weeks after the state's first gambling facility, a slots parlor in Plainville, opened its doors.
As The Associated Press reported earlier this month, the 43-year-old lottery is nervously watching to see if casinos curtail its sales.
Goldberg mentioned casino gambling in the lottery's release Tuesday.
"Our challenge for FY16 is to sustain our success in the face of new competition from the state's first gaming facility and prepare ourselves for the additional competition that will emerge when the resort casinos open," Goldberg said. Full-scale resort casinos, in Springfield and Everett, are set to open in the coming years.