Audit Of BRA Finds Widespread Problems, Calls For A Clearer Vision
This article is more than 5 years old.
An independent audit of the Boston Redevelopment Authority, commissioned by the city, found the agency is in need of several reforms to fix widespread problems with development, management and planning.
Among other initiatives, the audit's "action plan" calls for a restructuring of the agency's real estate management department and the implementation of a clearer budget strategy within the BRA's administration and finance department, BRA Director Brian Golden said in a statement Thursday, addressing the months-long study.
Golden, who was made the permanent director in December 2014, said many of the changes recommended by the audit are "already underway."
The audit summary report criticizes the agency for its mission to shape "a more prosperous, sustainable, and beautiful city" that stresses planning more than the missions of parallel government arms in other big U.S. cities, but meanwhile does less "proactive planning" than peers in San Francisco, Philadelphia, Seattle and Vancouver.
"Nearly all have a complete set of neighborhood plans, whereas Boston has plans only for select areas," the audit summary said. "Most large cities engage in comprehensive citywide planning or, at a minimum, set out a strategic planning vision and goals." The audit found this lack of a clear vision for the BRA came up repeatedly in staff interviews and in a survey.
The audit determined the BRA also suffers from a lack of standardized procedures when reviewing building designs and timelines, among other processes, noting that communication issues between neighborhood planners and developers create "unpredictable and long" review phases.
In his statement, Golden acknowledged the findings, but added that the "timeline is partially contingent upon how responsive a developer is in incorporating design review feedback." He said the agency's design department has begun tracking its project review process, and the BRA will consider implementing "best practices for developers and offline reviews to lessen the need for in-person meetings," which appear to draw out projects.
The audit illustrates the lack of standardized processes. For example, it wrote that some project managers always use electronic files, while others use binders and paper materials exclusively.
"The BRA relies heavily on institutional knowledge and 'unwritten rules,' limiting its ability to be transparent and manage risk," the report added.
Golden will hire new leadership to take over the BRA's finance department, as well as a new director of real estate, the statement said.
"As director, nothing is more valuable to me than an honest assessment of our shortcomings and strengths because it allows us to take a thoughtful approach as we implement reforms," Golden said in the statement. "We have embraced the challenge that comes with improving the way we do business, and this latest review provides the information we need to create a robust and positive plan for the future of the BRA. Change is already underway, and we are intent on delivering upon the rest of the action plan. This work will take time, but in the end I'm confident that it will lead to results for which we can all be proud."
He noted in his statement that the BRA, which once was operating with a $6.2 million deficit just six years ago, now has approximately $18 million in available capital spending and other investments. He said that in recognition of the BRA's climb out of the red, the current head of the finance department will stay on as a special assistant to advise on reforms within the finance and human resources departments.
The audit was conducted by McKinsey & Company and comes after what Golden called "a more limited analysis"  by KPMG in July 2014. The KPMG audit, which was also commissioned by the city, found the agency was heavily reliant on paper records with sloppy accounting.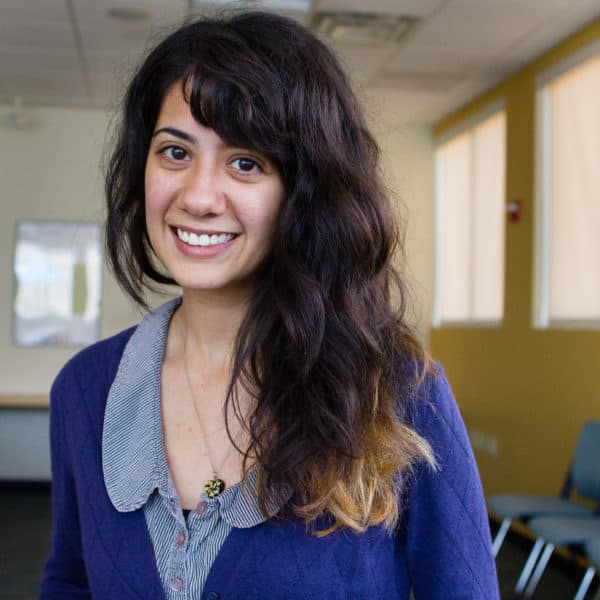 Lisa Creamer Managing Editor, Digital
Lisa Creamer is WBUR's digital managing editor.