Nonprofit Works To Put East Boston High Schoolers' Voices Out On The Radio
04:10
Play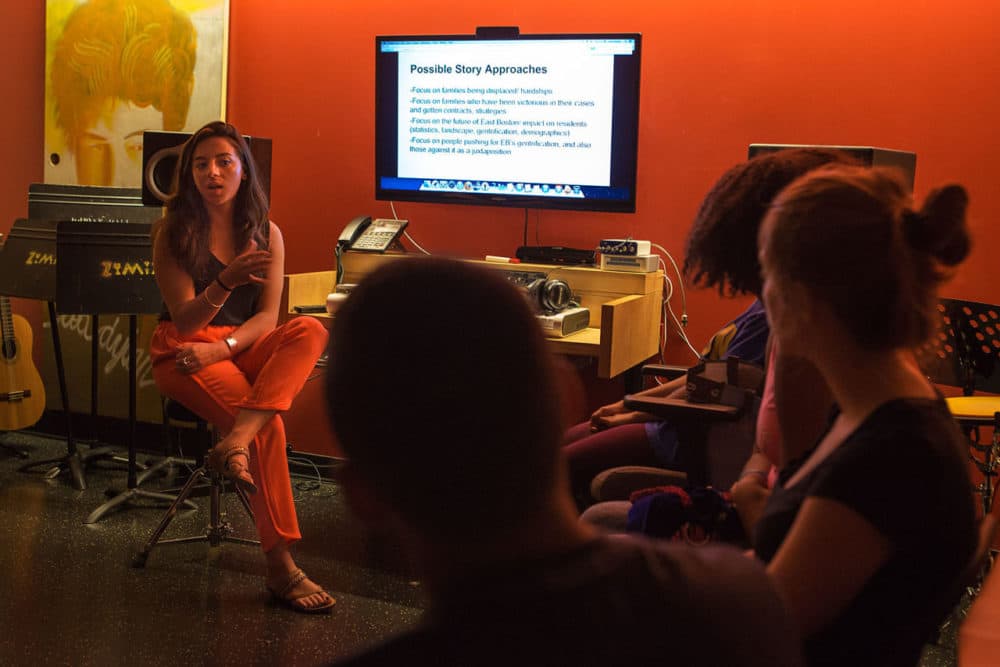 This article is more than 6 years old.
High school students in East Boston this summer are hard at work doing radio journalism, in partnership with a neighborhood nonprofit. The students are broadcasting on the Internet, but there's an effort afoot to send their voices out over the airwaves of FM radio.
"That'll cover all of East Boston, Revere, Chelsea, Winthrop, downtown Boston, East Cambridge and Somerville," said Lucia Duncan, of the effort's proposed broadcasting range. Duncan runs the radio program at Zumix, a community organization that brings music to the youth.
In December, along with the Winthrop Art Association, Zumix won the rights to a low power FM frequency channel, one of two granted in Boston. They have until next summer to get it off the ground, and with the help of a $50,000 grant, Zumix plans to put an antennae on top of East Boston High School.
Chris Leone, English language arts and media teacher at the school, says he hopes for it to get off the ground for the 2016 academic year. He says it's hard to pull teens away from their smartphones, but he thinks radio has the sway to make it happen.
"There's some really strong politically motivated kids, and I think they would be on board," Leone said, adding that lots of students are also interested in sports talk radio. "I think they would be excited to host a show."
It's unclear how the use of radio would be implemented in the classroom, but some teachers at the school want to push it deeper into the curriculum.
"These kids need anything they can get really, just to feel that they fit in," said Erin O'Hearn, who teaches non-native English speakers. For those teens who often come from unstable homes, O'Hearn says audio storytelling gives the students something they can control.
Some 30 youths — and 10 adults — host shows at the Zumix headquarters in an old East Boston firehouse. The shows there often focus on music and talk, but Zumix's Duncan wants more journalism. She says magic can happen when kids get their hands on a microphone — though convincing the students of that is not always easy.
"I'll beg and plead and ask them to carry the recorder around all the time, and most kids don't do that," Duncan said. "But even with a small amount of tape, they're able to record some really powerful material ... It's different than what a professional journalist will capture."
With 100 watts of power, Zumix's channel, 94.9, would have a 3.5-mile reach.
Plans to install a tower, antennae and transmitter at East Boston High School are pending before the school district. Provided the initiative passes and the infrastructure goes up, the region area would be able to hear the voices of kids such as 13-year-old Dawri Ruiz, who feels people often miss the best parts of his neighborhood.
"There's more to East Boston than just the airport," Ruiz said. "It's not just Maverick or just Jeffries Point."
This segment aired on August 3, 2015.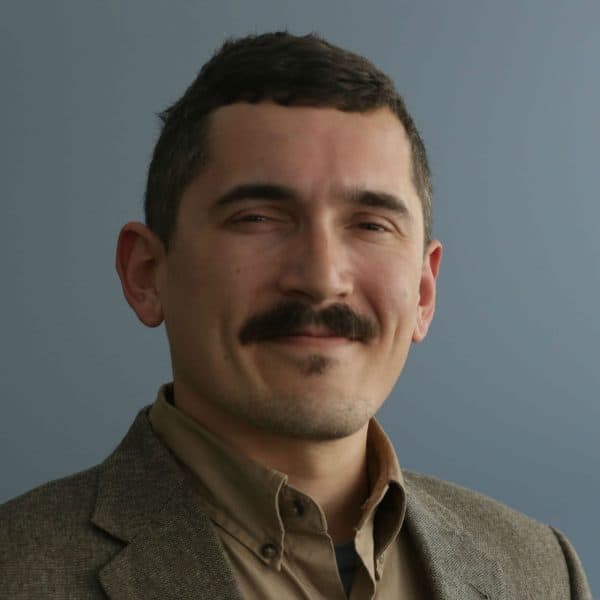 Simón Rios Reporter
Simón Ríos is an award-winning bilingual reporter in WBUR's newsroom.