Gov. Baker Takes Ice Bucket Challenge For ALS Research
This article is more than 7 years old.
He's gotten a buzz cut for cancer research and now Gov. Charlie Baker has taken the Ice Bucket Challenge to help find an ALS cure.
Baker, wearing a "Free Brady" T-shirt, and Lt. Gov. Karyn Polito joined former Boston College baseball player Pete Frates and his family to take the challenge on the steps of the State House on Monday afternoon.
Several State House employees and others also participated in the challenge, lining the steps of the State House around 2 p.m.
While Frates' parents say they cannot recreate the vitality of last summer's challenge -- which organizers say raised more than $220 million globally for ALS research -- WBUR's Curt Nickisch reports the Frateses told Monday's crowd that they want to "galvanize" another giving wave.
"Our family wants to thank Governor Baker, Lt. Governor Polito, and all participants for publicly taking part in this year's 'Every August Until A Cure' Ice Bucket Challenge," said John Frates, Pete's father, in a statement. "We were overwhelmed with the support we received last summer, and will continue fighting to increase awareness and find a cure for ALS."
Pete Frates and Pat Quinn started the challenge last year to raise awareness about the neurological disease, also known as Lou Gehrig's disease.
Last year, more than 17 million ALS Ice Bucket Challenge videos were posted online. The movement took off as people posted videos of themselves doused with cold water and challenged their friends.
With reporting from the WBUR Newsroom and The Associated Press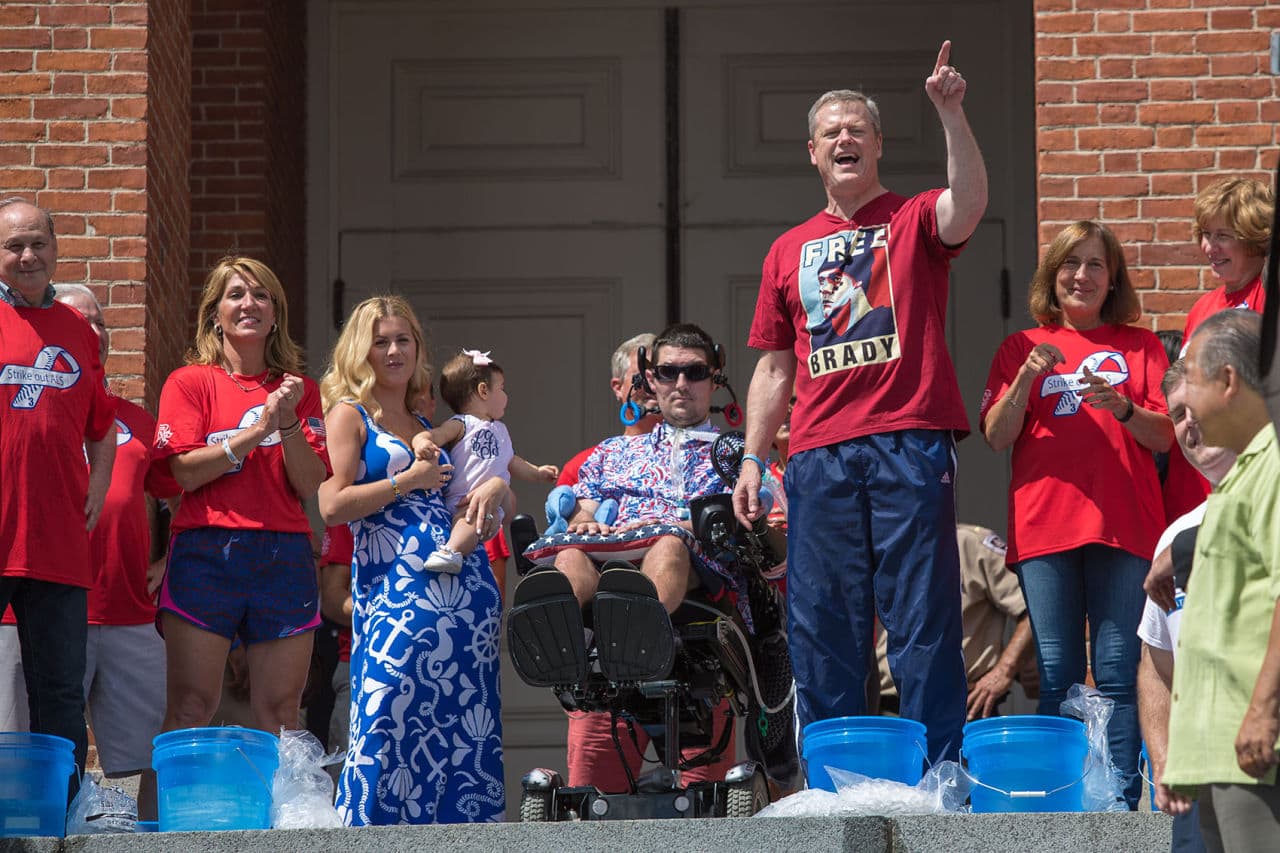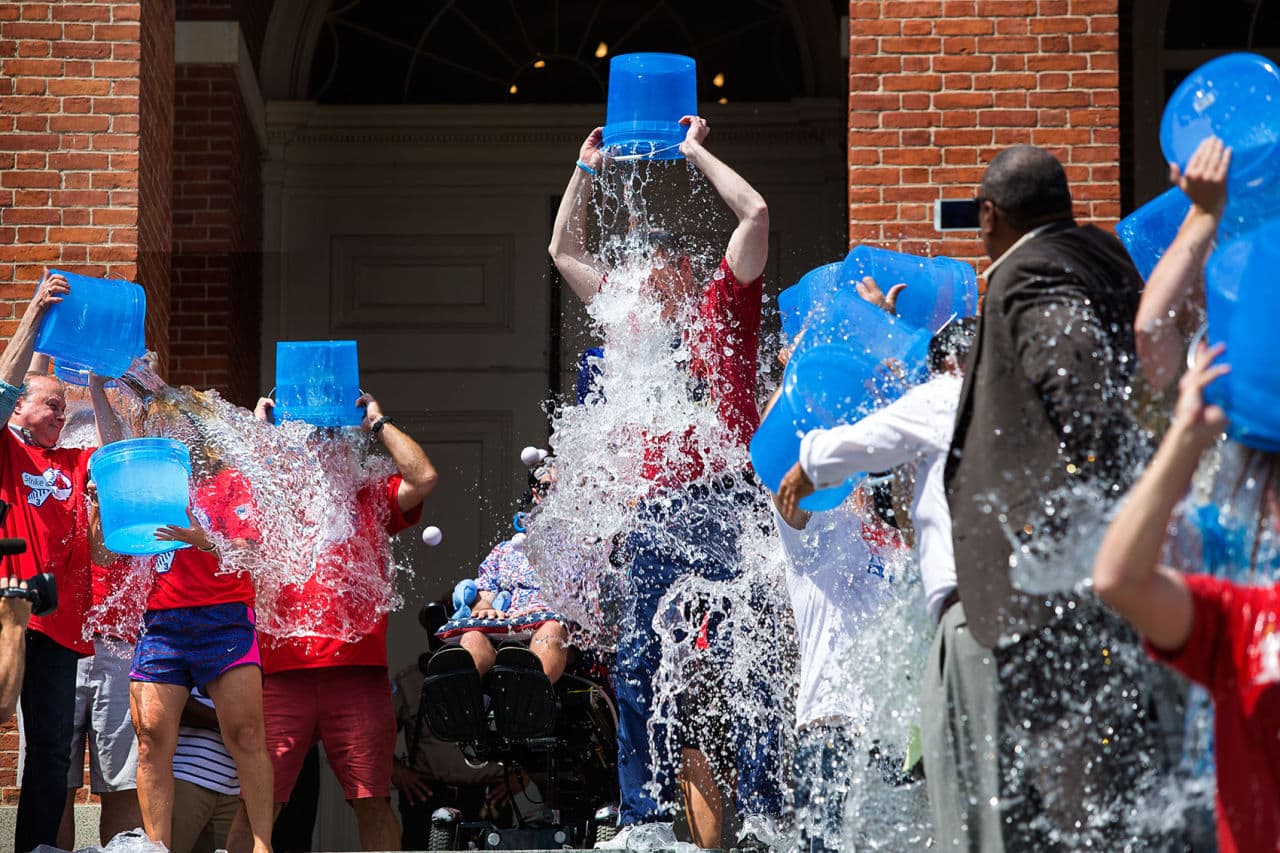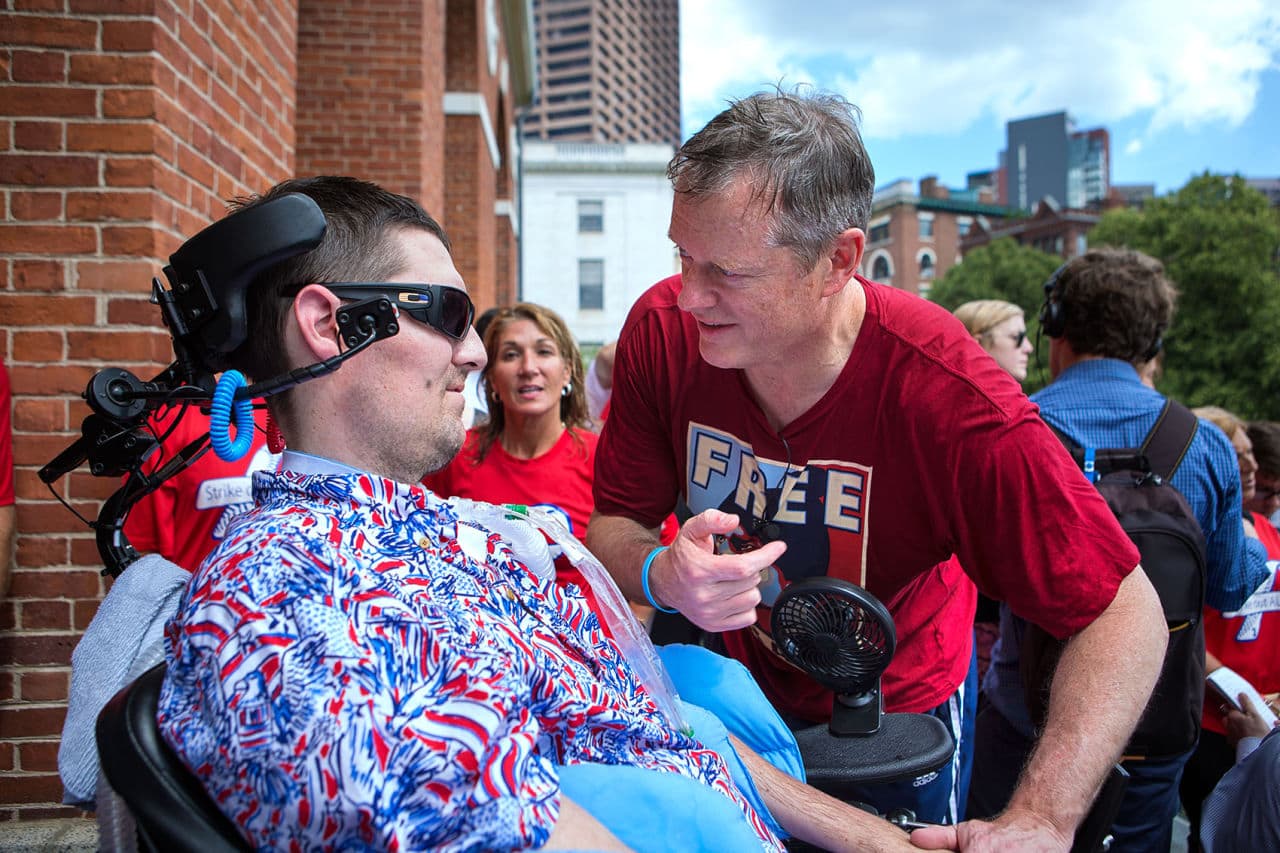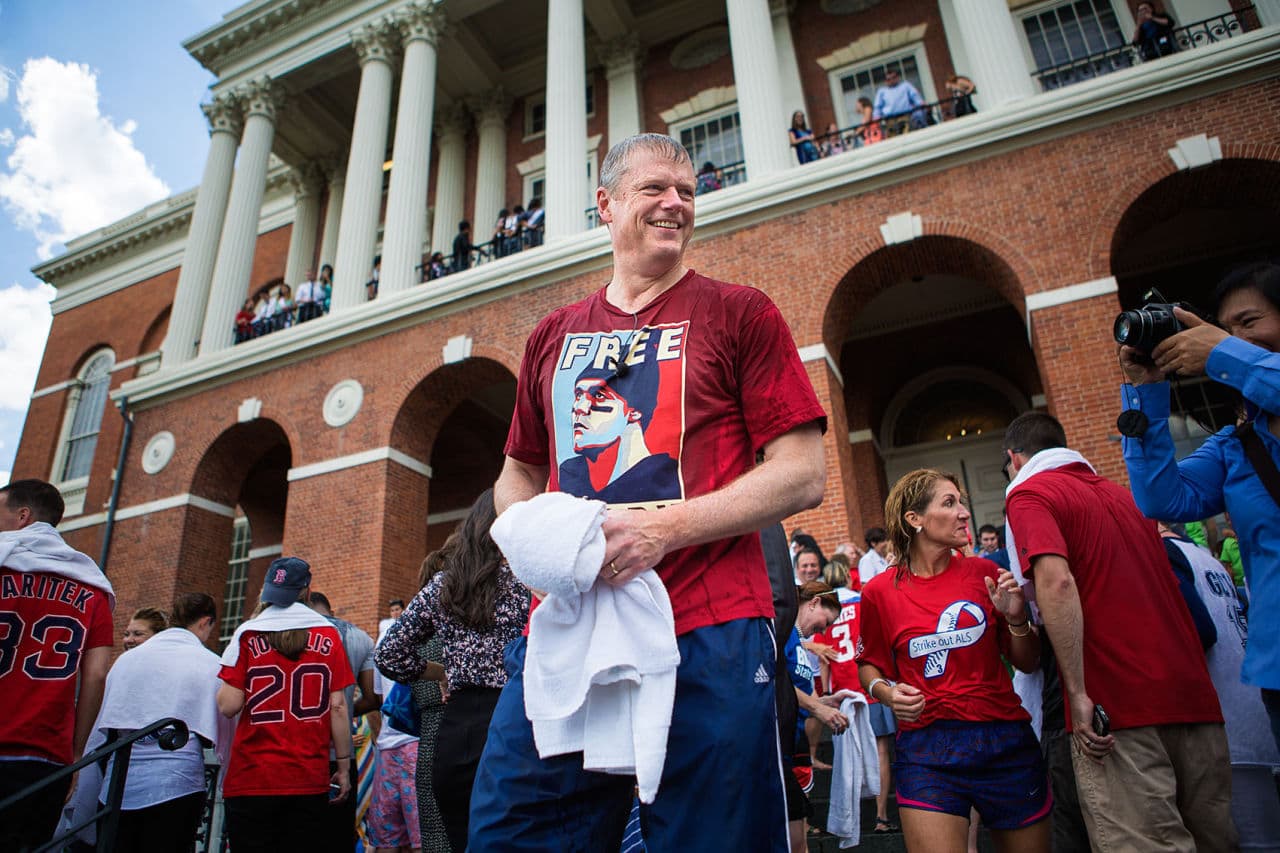 This article was originally published on August 10, 2015.