Mass. Advocates Warn Of Loss Of Thousands Of Affordable Housing Units
Resume
The Briston Arms housing complex is tucked into a quiet corner of North Cambridge, not far from Fresh Pond. With trees and bushes aplenty, birds chirping and even a place residents can lock their bikes, it's a neighborhood of about 150 garden-style apartments.
And most of them are reserved for low-income tenants.
"There's a great amount of comfort in having something stable to rely on," said Briston Arms resident Ted McCabe.
McCabe pays a little over $400 a month for his apartment. Without government subsidies, it would go for $1,950. Suffering from depression, McCabe lives on disability and federal Section 8 vouchers.
He sees himself as part of the neighborhood fabric.
"It's nice to see that there's a larger variety of people who are still just people," he said. "It shows that the community cares about each other, whereas if it's just a matter of the people living here being the ones who can afford it, then you lose that sense that the people care about each other."
McCabe has called Briston Arms home for two decades. But this year, when the development's owners put it up for sale, his home, and about 100 other subsidized apartments like it, were in jeopardy.
'Now The Time's Up'
"The fear was that this was simply a prelude for conversion to market, and that's pretty scary," said Bill Brauner, who works for the Community Economic Development Assistance Corporation (CEDAC), a quasi public agency that works to protect affordable housing around the state.
And Brauner says things could get even scarier in several years.
He says across Massachusetts, 20,000 privately owned affordable apartments could go market rate by the end of the decade.
According to CEDAC, as many as 5,000 apartments are most at risk for losing affordability. That's because they were financed through 40-year government loans, made on the condition that they stay affordable.
"At the time, you can imagine, people thought 40 years is a huge period of time for affordability," Brauner said. "And it was. But now the time's up."
Affordability at Briston Arms was set to expire in 2018. The owners put the development on the market, and three companies bid, according to one of the bidders, the nonprofit Preservation of Affordable Housing.
Julie Creamer, a vice president at the nonprofit, said Briston Arms was primed for conversion.
"Properties like Briston Arms and some of our properties in Boston — in very high rent, low vacancy markets — are really harder to capture because the upsides are so great once the affordability restrictions have expired," Creamer said.
Creamer says Briston Arms' location, amenities and construction type meant the apartments could be easily converted to market rate — some of them already are. Fortunately for low income residents, the sellers, whose father founded Briston Arms, didn't want that to happen.
"I think in their minds this was something their father had set out to do, and it was important for them to try and find a nonprofit or someone who would keep the property affordable," Creamer said.
But ideals aside, Creamer's company needed to come up with a lot of cash -- $42.5 million was their final offer. They got it from a variety of sources -- one of them, Cambridge Affordable Housing Trust. And now, Preservation of Affordable Housing owns Briston Arms.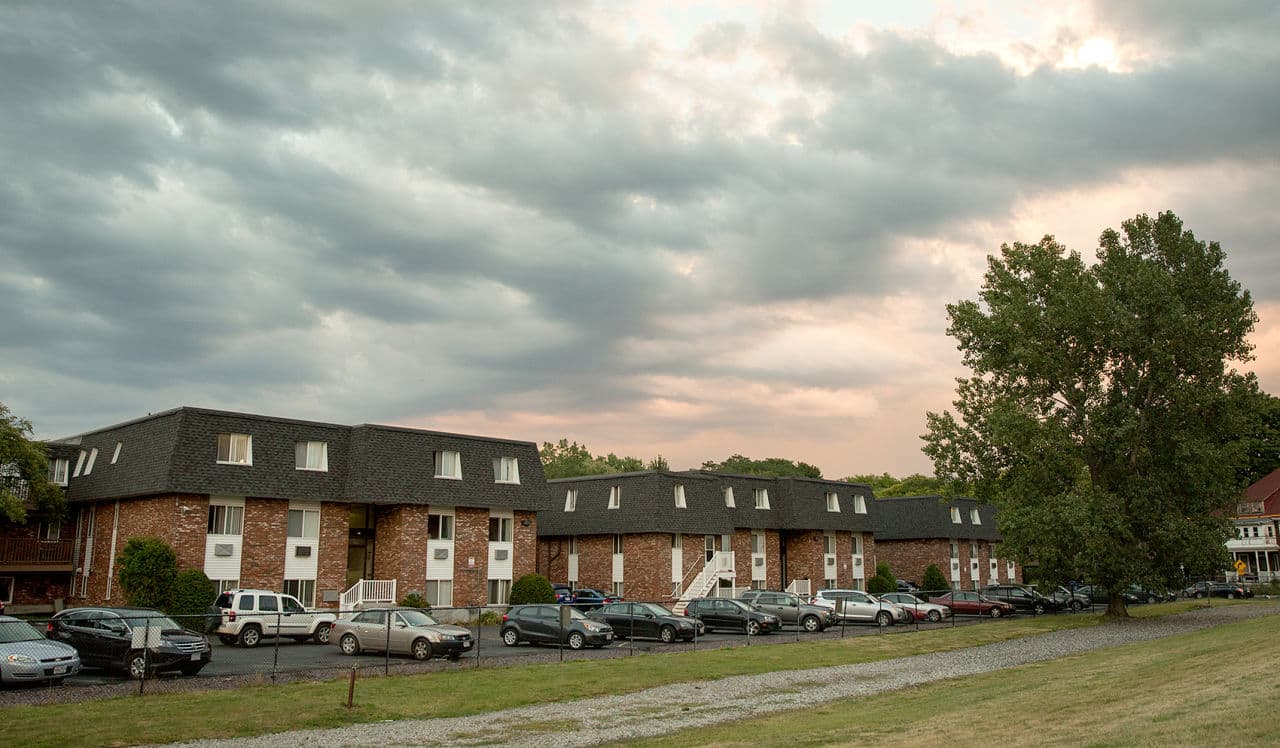 'Red Tape Does Work. And It Has.' 
It isn't just the funding that makes acquisitions like this possible. There's also a state law that gives affordable developers first dibs when a property hits the market. It's known as Chapter 40 T. Basically, 40 T imposes extra burdens on those trying to convert affordable housing to market rate.
Howard Cohen was one of the top advocates for the law when it passed six years ago. Cohen says 40 T is red tape by design.
"And we did it intentionally," Cohen emphasized. "We knew we were creating the red tape. Some people were skeptical that the red tape would work. Some people like me thought, based on our real estate experience, red tape does work. And it has."
Cohen chairs the board of Beacon Communities, a for-profit company that owns some 5,000 affordable apartments across the state. He says 40T gives his company and others like it a shoulder up in the bidding process. Here's how it works: When a property goes on the market, the state can designate a buyer that will maintain affordability, and that buyer gets extra time to put together the financing. For sellers, time is money, and by choosing an affordable developer, they can speed up the sale.
It worked for Cohen. Two years ago, 40T was triggered when a development in Framingham called Edmands House went on the market.
"Very nice development, could've easily been converted to market rate housing, in one of our stronger economic communities," Cohen said. "And as the owners ... were considering their alternatives, they ultimately saw the obstacles imposed by 40 T, and were willing to sell it to us."
It was a win-win for his company, which got to add Edmands House to its portfolio, and the low income tenants who got to stay in their homes.
'You Have To Buy The Affordability Over And Over Again'
Not everyone is a fan of the model of privately owned, publicly subsidized housing. Steve Meacham, an organizer with the community housing organization City Life/Vida Urbana, calls it a nationwide disaster. Meacham says it's especially problematic in communities like Cambridge, where property rates have soared since the developments were first built.
"All of the owners who built in rundown areas with public subsidy, and then those areas take off, then they want to cash out and you have to spend fortunes to keep them in subsidized programs," Meacham said. "So you have to buy the affordability over and over again."
And Meacham said the government can be stuck paying the subsidy.
Though advocates say Chapter 40T has done its job since being passed — preserving some 11,000 units, according to CEDAC — Massachusetts' affordable housing market is going to get tighter in the coming years.
"Unfortunately," CEDAC's Brauner said, "we have this bulge of mortgage maturities that are going to occur, and the resources that the state and local and federal organizations have are just not sufficient to preserve all of that."
By resources, Brauner said he means money, whether that means tax credits, housing vouchers, government grants or low-interest loans. And there's just not enough to save every affordable apartment in the state.
Given today's booming real estate market, Brauner said, some people are bound to be displaced.
But not McCabe, who -- thanks to efforts by affordable housing activists, and a bit of red tape -- will get to stay in his apartment at Briston Arms.
"I would not have been able to live in Cambridge, I don't think I could've lived within 20 miles of the city," McCabe said. "All of the support that I have, it'd be gone, just because I'd have to move."
This segment aired on August 12, 2015.