Mourners Commemorate Cyclist Killed In Back Bay With Ghost Bike Tribute
More than 100 gathered Thursday evening to place a "ghost bike" at a busy Back Bay intersection commemorating a surgeon who was struck by a flatbed truck and killed while riding her bike.
Members of the Boston cycling community, friends and colleagues of 38-year-old Anita Kurmann placed the bike at the corner of Massachusetts Avenue and Beacon Street, where the crash took place on Aug. 7.
Painted white and often adorned with flowers, ghost bikes are public reminders of lost cyclists. The memorials have become a makeshift tradition in the cycling community in the United States, and around the globe. According to the Ghost Bikes website, nine other bikes have been placed in and around Boston since 2007 to memorialize cyclists who have died.
Laura Everett, the executive director of the Massachusetts Council of Churches, who describes herself as a "four season cyclist," led the memorial service.
Everett says a ghost bike is "a physical reminder that a cyclist was killed and physical reminder to drivers that when we take car keys into our hands we are operating a potentially very dangerous vehicle."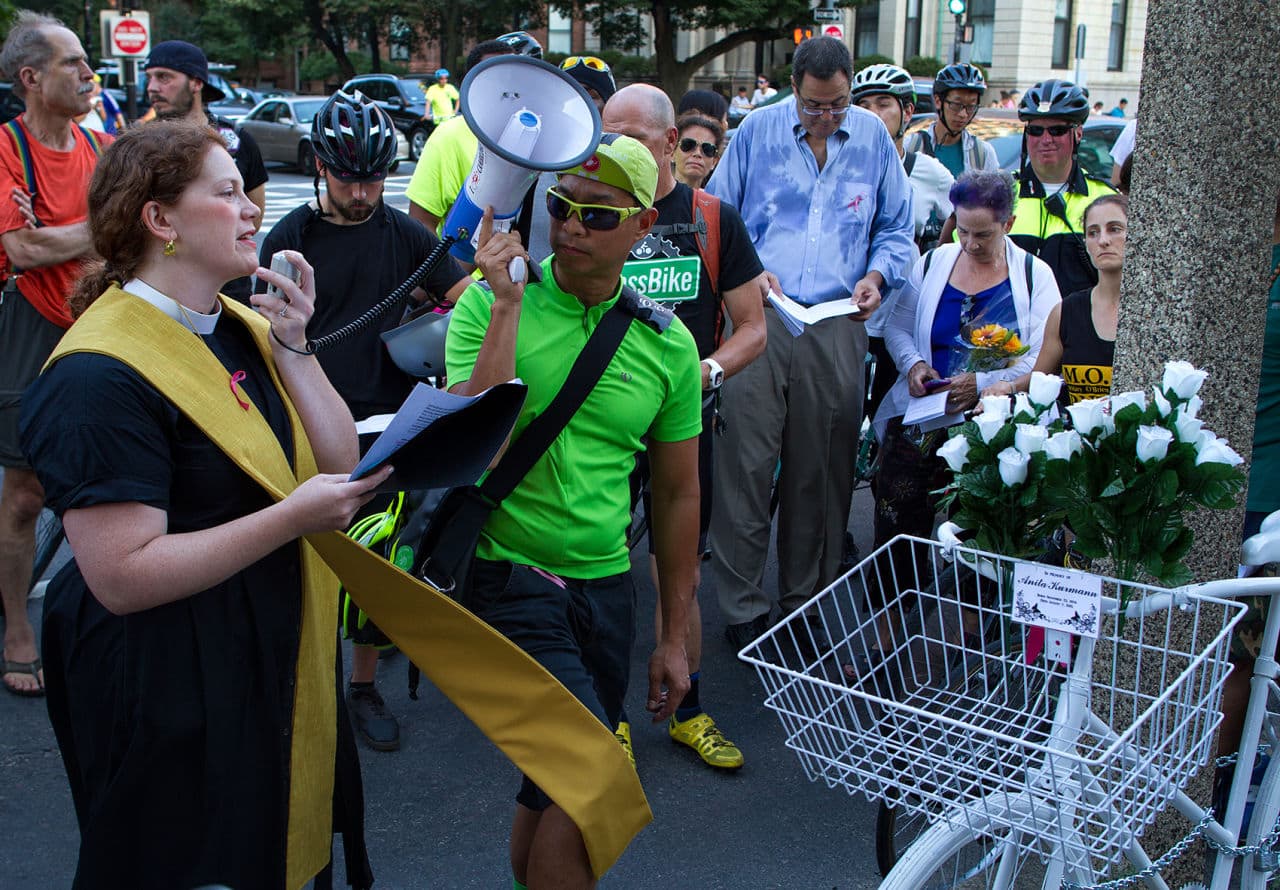 Phil Lindsay, an avid member of the Boston biking community, rode Kurmann's bike from Dorchester, where it was painted, to the memorial Thursday.
On his way to the ceremony, Lindsay decided to make an extra stop. With some leftover paint, he retouched the ghost bike of Fritz Philogene, a Dorchester teen who was killed on his bike this past May.
"We did a little work for Fritz earlier today. To me, that's being able to contribute in a small way. I get a feeling for it," says Lindsay.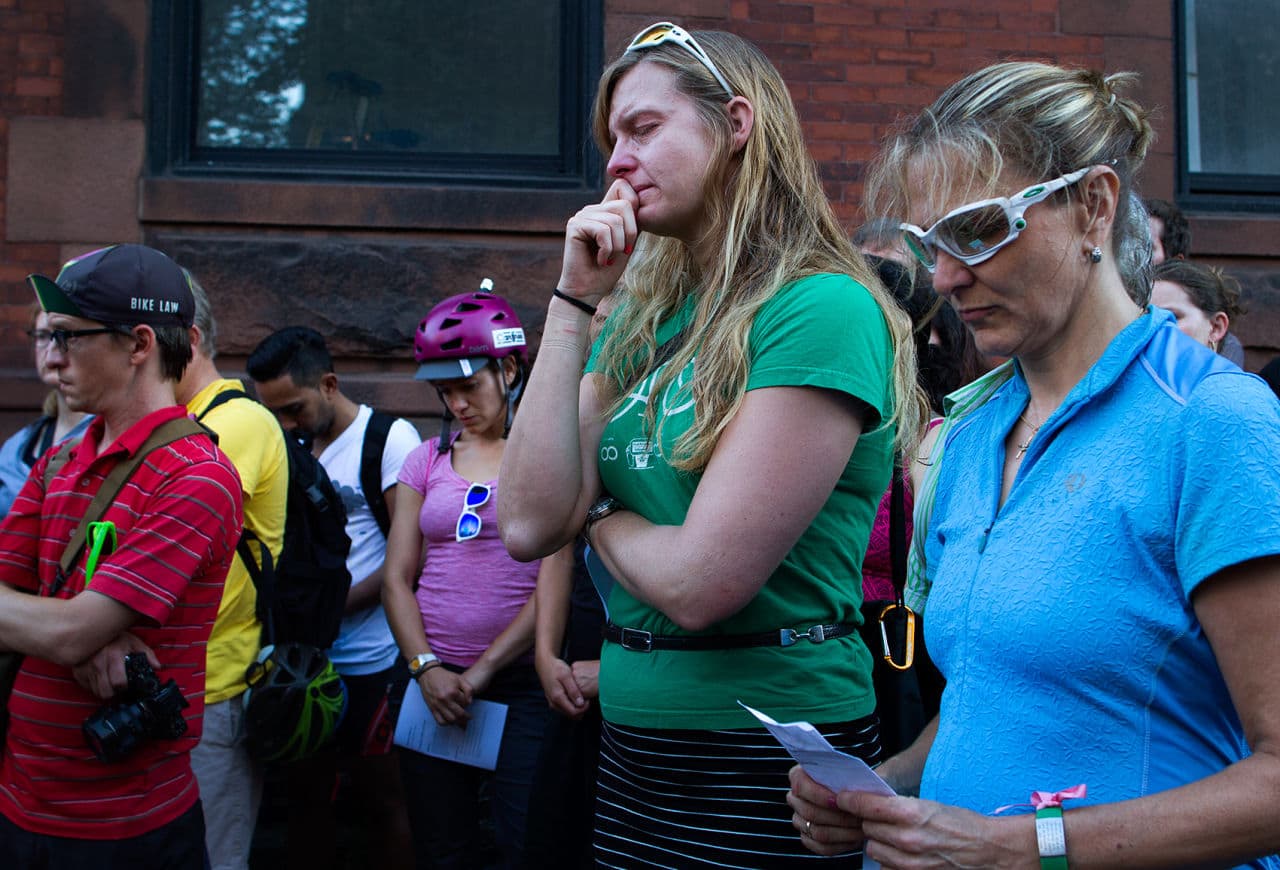 Kurmann's ghost bike is fastened to a road sign at the site of the fatal crash. According to a recent report, this is the most dangerous intersection for cyclists in the city of Boston. The 2012 study, commissioned by former Mayor Thomas Menino, says there were 14 bike collisions at the corner of Massachusetts Avenue and Beacon Street between 2009 and 2012.
Cyclists at the memorial service urged members of the crowd to become involved in the cause for bike safety by joining one of the many biking organizations or groups throughout the city.
As the memorial service drew to a close, numerous mourners fastened their helmets, mounted their bikes and rode off into the streets of Boston.